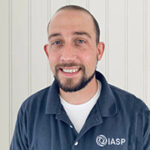 Gregory Carbonetti, PhD - Senior Manager, achieved his PhD in molecular and cellular biology, with a concentration in immunology and pathology, from Stony Brook University on Long Island, New York. Working in the laboratories of Martin Kaczocha and Dale Deutsch, Greg conducted research on fatty acid binding proteins and the role of the endocannabinoid system in both pain relief and prostate cancer metastasis. More recently, Greg worked at the Alan Alda Center for Communicating Science as the Alda Civic Science Fellow in Chronic Pain within the Rita Allen Foundation's Civic Science Fellows Program. The goal of Greg's fellowship was to increase chronic pain awareness, engagement, and advocacy among the American public.
PRF would like to extend a special thanks to Adrian Ivinson, the founder of PRF. We also appreciate Jake Strawn, Paul Northup, Stéphane Corlosquet, Nicholas Maloney, Tim Clark, Sudeshna Das, M. Emily Merrill, Pat McCaffrey, and Megan Talkington, who each played in outsized role in establishing PRF as the destination it is today. Finally, PRF would like to thank Neil Andrews, the Executive Editor of PRF for nearly a decade, whose dedication to helping those in pain cannot be understated. 
Pain Research Forum Editorial Board

Rebecca Seal, PhD - Editor-in-Chief, is an Associate Professor in the Department of Neurobiology, Department of Otolaryngology, and the Pittsburgh Center for Pain Research at the University of Pittsburgh School of Medicine, Pennsylvania, US. She received her PhD training at the Vollum Institute, Oregon Health and Sciences University, Portland, US, and her postdoctoral training in the Department of Neurology at the University of California, San Francisco, US. Her laboratory investigates spinal pain circuits and is developing novel therapeutics. She has been the recipient of awards from the Rita Allen Foundation, American Pain Society, Brain and Behavior Research Foundation, American Diabetes Association, and Whitehall Foundation.

Fumimasa Amaya, MD, PhD, is an Associate Professor in the Department of Pain Management and Palliative Care Medicine, and a Principal Investigator in the Research Unit for the Neurobiology of Pain in the Department of Anesthesiology at Kyoto Prefectural University of Medicine in Japan. His research career began in 1998 when he joined the Neural Plasticity Research Group in the Department of Anesthesiology, MassGeneral Hospital, Boston, US, under Clifford Woolf, to investigate the expression of Nav1.8 and Nav1.9 in the dorsal root ganglion and to analyze the behavioral phenotype of Nav1.9 knockout mice. After returning to Kyoto, Fumimasa continued his research on primary afferent neurons, and began to explore pain mechanisms after surgery. Currently, his research interests include peripheral mechanisms of pain chronicity after surgery, function of primary afferent neurons as detectors of PAMPs/DAMPs, and the contribution of mitochondrial stress to the development of pathological pain. His goal is to integrate his findings from basic research and clinical study to provide better pain management.

Allan Basbaum, PhD, FRS, is a Professor and Chair of the Department of Anatomy at the University of California, San Francisco, US. From 2003-2012, he served as the Editor-in-Chief of PAIN. He is a recipient of the Frederick W.L. Kerr Basic Science Research Award from the American Pain Society, and the Bristol-Myers Squibb Prize for Distinguished Pain Research. Allan is a member of the American Academy of Arts and Sciences, the US National Academy of Medicine, the National Academy of Sciences, and the British Academy of Medical Sciences. He is also a Fellow of the Royal Society in the UK. Allan's research examines the mechanisms through which tissue and nerve injury produce changes in the peripheral and central nervous system, resulting in persistent pain. In parallel studies, his lab is examining the circuits through which pruritogens generate itch. His lab has now also turned its attention to cortical pain processing mechanisms, using calcium imaging in awake mice.

Katie Birnie, PhD, RPsych, is an Assistant Professor of Anesthesiology, Perioperative, and Pain Medicine, and Community Health Sciences at the University of Calgary, where she leads the Partnering for Pain patient-oriented research program. Katie is also the Assistant Scientific Director of Solutions for Kids in Pain (SKIP), a Canadian network working to improve children's pain management by mobilizing evidence-based solutions through coordination and collaboration. Katie is a recognized leader in pain research and patient partnership, and has received a number of national and international accolades. She was the recipient of the 2020 Pain Awareness Award from the Canadian Pain Society and was selected as a 2020-2021 MAYDAY Fellow, a prestigious fellowship focused on communications and advocacy for improved pain care. Katie has more than 50 peer-reviewed publications, and her research integrates patient and family partnership and multi-stakeholder engagement to improve the prevention, assessment, and management of pain experienced by children and their families. Katie's work spans the knowledge-to-action continuum including creating new knowledge, synthesizing existing evidence, and mobilizing knowledge to inform health practice and policy. Her research has been featured in media outlets including Radio Canada International, The Globe and Mail, and CBC and CTV News. Katie joined Alberta Children's Hospital as a medical psychologist in 2018, where she continues to provide clinical care through the Vi Riddell Children's Pain and Rehabilitation Program. She is a strong advocate for the partnership of patients and families in health research, health care delivery, and health systems design.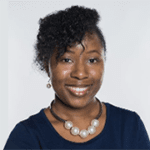 Staja "Star" Booker, PhD, RN, is Assistant Professor of Nursing at the University of Florida, US. Star's research focuses on pain disparities, using mixed methods to understand the lived experience of older African Americans with persistent pain. Her research laboratory phenotypes movement-evoked pain by identifying biopsychosocial-behavioral predictors in older Black Americans and White Americans. Her work is innovative and essential to enhance the health of minority populations by conducting translational and cutting-edge interdisciplinary research, investigating social and behavioral contributions to pain and disability in later life. She has been the recipient of several awards including the 2020 American Society of Pain Management Nursing® (ASPMN) Excellence in Nursing Award for Pain Management of the Older Adult, Claudia J. Beverly Innovation Award, and the 2018 Great 100 Nurses of Louisiana. Star is active in several organizations, and serves on the Board of Directors for the United States Association for the Study of Pain, Editorial Board for the Journal of Gerontological Nursing, and is also an active member of the ASPMN Research Committee.

Alexander Chesler, PhD, is a Senior Investigator at the National Institutes of Health (NIH) where he heads the Section on Sensory Cells and Circuits in the National Center for Complementary and Integrative Health (NCCIH). Alex received his PhD from Columbia University, New York, US, in the laboratory of Stuart Firestein, PhD, where he focused on the function and development of olfactory sensory neurons. He did his postdoctoral training in the laboratory of Nobel Prize recipient David Julius, PhD, at the University of California, San Francisco, US, where he combined physiological, anatomical, and behavioral approaches to study the pharmacology of somatosensory neurons. He was recruited to the NIH in 2013 as a Stadtman Investigator and became a Senior Investigator in 2020. His laboratory employs multidisciplinary approaches to study how sensory stimuli, such as temperature, touch, and environmental irritants, are detected and encoded by the somatosensory system in mice and humans. His research seeks to uncover the basis by which some stimuli are perceived as innocuous while others are perceived as noxious and how these distinctions are modulated by physiological state or prior experience.

Julie Christianson, PhD, is Associate Professor and Director of Graduate Studies in the Department of Anatomy and Cell Biology and Director of the Clinician Scientist and Research Track within the Anesthesiology Residency Program at the University of Kansas Medical Center (KUMC) in Kansas City, Kansas, US. She achieved her PhD in anatomy from KUMC studying an insensate mouse model of diabetic neuropathy with Doug Wright, PhD. She then completed a postdoctoral fellowship with Brian Davis, PhD, at the University of Pittsburgh, Pennsylvania, US, in the Division of Gastroenterology, Hepatology, and Nutrition. She began her faculty position at KUMC in 2010, and her research is focused on understanding the influence of early life stress on the development of chronic pain, metabolic, and affective disorders later in life. She serves on the Editorial Boards of PAIN and Frontiers in Pain, and regularly serves on NIH study sections. She served in several capacities in the former American Pain Society and is a member of the Basic Science Committee for the Society for Urodynamics, Female Pelvic Medicine, and Urogenital Reconstruction (SUFU).

Thiago Cunha, PhD, is Associate Professor in the Department of Pharmacology and in the Center for Research in Inflammatory Diseases (CRID) at the University of Sao Paulo, Ribeirao Preto, Brazil. He is currently the Vice President of the Brazilian Society of Pharmacology and Experimental Therapeutics. His scientific career began when he was an undergraduate student in the lab of Sergio Ferreira, PhD. Since then, Thiago has been dedicated to understanding neuroimmune interactions involved in the development of pathological pain, especially inflammatory and neuropathic pain. Among the main contributions from his lab to the field of pain are studies concerning the pronociceptive role of cytokines/chemokines and complement system. Based on these studies, his lab also participates in the development of novel CXCR1/2 and C5aR1 allosteric antagonists, which are in the final stages of drug development. Honors related to his scientific career include the 2020 Patrick D. Wall Young Investigator Prize for Basic Science awarded by IASP, and the World Academy of Sciences-LACREP prize for young investigators in the biological field.

Franziska Denk, DPhil, is Senior Lecturer at King's College London, UK, where she works on neuroimmune interactions and epigenetic mechanisms in the context of chronic pain. Her lab uses high-throughput molecular analyses, such as (sc)RNA-seq and CUT&Tag, on sorted cell populations. Franziska studied experimental psychology at the University of Oxford, UK, where she completed her DPhil in 2009. She started her own research group in 2017 with the help of an MRC New Investigator Research Grant. Since then, she has also received funding from the European Union (IMI2), industry, and several small charities. Franziska is passionate about data sharing and interdisciplinary research in an open, positive research culture. She is co-director of a Wellcome Trust-funded PhD Training Program in Neuroimmune Interactions at King's College London. You can follow Franziska on Twitter - @denk_lab.

Leslie MacGregor, VMD, PhD, JD - Patient Partner, worked in medical research and as a biomedical patent attorney at universities and pharmaceutical companies before she became ill with a rare form of immunodeficiency and autoimmune neuropathy. Leslie is now a prominent pain patient advocate, serving on the Board of Directors of a national neuropathy organization and as a patient peer-reviewer for Cochrane Reviews, as well as leading a large neuropathy patient support group. In addition, she works closely with the Patient-Centered Outcomes Research Institute (PCORI) and as a consultant at Harvard Medical School.

Shivani Ruparel, PhD, is Associate Professor and Director of Research in the Department of Endodontics at the University of Texas Health San Antonio (UTHSCSA), US. She achieved her doctoral degree in cancer biology in the Department of Cellular and Structural Biology at UTHSCSA under the guidance of Robert Marciniak, MD and Linda deGraffenried, PhD, in 2009. This was complemented by her postdoctoral training, under the guidance of Ken Hargreaves, DDS, PhD, which focused on pain neuropharmacology and biochemistry. She started her independent research program in 2012 on cancer and pain. She also obtained her M.S. degree in clinical investigation at UTHSCSA. Her research program focuses on peripheral mechanisms of oral tumorigenesis, oral cancer-induced pain, and pain associated with cancer treatment. Her group is the first in the country to develop tongue-nerve single fiber electrophysiology to test trigeminal nerve discharges. She was inducted to the Omicron Kappa Upsilon National Dental Society in 2018. She has been funded throughout her career by several private and federal agencies.

Melanie Schaffler - Trainee Representative, is a PhD candidate in the Neuroscience Graduate Group at the University of Pennsylvania, Philadelphia, US. Her thesis project focuses on the role of specific peripheral sensory neurons in the calming nature of touch. She obtained her B.A. degree in neuroscience from Wesleyan University, Connecticut, US, and worked as a research technician at the University of California, Davis, US, prior to entering graduate school. During the summer of 2020, Melanie participated in the PRF Correspondents program and has been a regular contributor. 

Hans-Georg Schaible, MD, is a neurophysiologist in the Institute of Physiology at the University of Jena, Germany. The Institute of Physiology teaches physiology for students of medicine, dental medicine, pharmacy, molecular medicine, and related fields. Scientifically, Hans-Georg and his team work on the neurobiological mechanisms of joint pain. Their research is focused on the question of how diseases in the joint cause pain and how joint pain can be treated. Their research approaches range from the physiology of single neurons in vitro to studies in human knee joints, i.e., from the very basic to the translational level. They have intensively characterized peripheral sensory neurons and neurons in the spinal cord that encode noxious stimuli applied to the joint. They study how inflammatory and destructive processes in the joint affect the nociceptive system of the joint, with particular emphasis on interactions between the immune system and the nervous system. Their aim is to understand through which neuronal mechanisms primary inflammatory joint diseases (such as rheumatoid arthritis, and "degenerative" joint diseases like osteoarthritis) cause pain. Hans-Georg was the chair of two German research consortia (2010-2020) addressing the effect of the immune system on the nervous system and the effect of the nervous system on immune processes in the joint. Currently he is a Principal Investigator in the EU consortium TOBeATPAIN (2018-2022). He was also the Chair of the IASP Musculoskeletal Pain Special Interest Group. In addition to original scientific papers and reviews, Hans-Georg has contributed many chapters to handbooks on pain and rheumatology.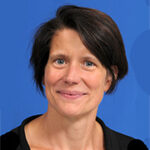 Petra Schweinhardt, MD, PhD, is the Head of Research of the Department of Chiropractic Medicine at the Balgrist University Hospital and the University of Zurich, Switzerland. Her clinical research is focused on outcomes in patients with musculoskeletal pain treated by chiropractors and potential predictors of treatment outcome. In her experimental work, she investigates how sensitization in the central nervous system contributes to musculoskeletal pain. Methods she uses include psychophysics, kinematic modeling, and brain imaging. Prior to moving to Switzerland, Petra held an Associate Professorship and a Canada Research Chair Tier II at McGill University, Montreal, Canada, where her research centered on cerebral pain processing and modulation as well as brain alterations in chronic pain patients. She earned her medical degree at Ruprecht-Karls-Universität, Heidelberg, Germany, and a PhD in neuroscience at the University of Oxford, UK.

Reza Sharif-Naeini, PhD, joined the faculty of McGill University, Montreal, Canada, in 2012 and is currently Associate Professor in the Department of Physiology. He received his PhD from McGill University in 2007, working with Charles Bourque, PhD in the Centre for Research in Neuroscience. He then completed postdoctoral fellowships in ion channel physiology (funded by the Human Frontier Science Program) with Eric Honoré, PhD, at the Institut de Pharmacologie Moleculaire et Cellulaire, Valbonne, France, and in pain genetics and circuitry (funded by IASP and the Canadian Institutes of Health Research - CIHR) with Allan Basbaum, PhD, at the University of California, San Francisco, US. Reza's research focuses on the role of ion channels in the sensation of pain, as well as the spinal neuronal networks involved in the processing of sensory information in the spinal cord. Both aspects are examined under control and chronic pain conditions. He uses a wide range of techniques from molecular biology to electrophysiology and behavioral assays to elucidate these mechanisms. His research is supported by local (the Alan Edwards Centre for Research on Pain), provincial (Fonds de Recherche du Quebec), and federal agencies (National Science and Engineering Research Council of Canada and the CIHR). When not doing science or shoveling snow in the Montreal winter, Reza spends time with his family, gardening, and enjoying a fine single malt whiskey from time to time.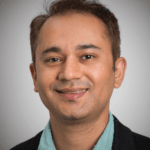 Saurab Sharma, PhD, is a musculoskeletal physiotherapist from Nepal. He is an IASP John J. Bonica Postdoctoral Fellow researching pain at the University of New South Wales and the Neuroscience Research Australia (NeuRA), Sydney, Australia. His PhD research at the University of Otago, New Zealand, aimed to improve pain assessment, management, and research in Nepal, and was marked as a thesis of exceptional quality. He has over 30 peer-reviewed papers in international journals including PAIN. He has received research grants to study chronic pain conditions and has presented his research extensively at international conferences in more than 10 countries. He is an active member of the Global Alliance of Pain Patient Advocates Task Force and the Pain, Mind and Movement Special Interest Group of the IASP. He has contributed to the World Health Organization's initiative of developing Rehabilitation Intervention Packages for Osteoarthritis and is one of the commissioners for The Lancet Commission on Osteoarthritis.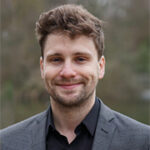 Jan Vollert, PhD, is a bioinformatician with a PhD in neurophysiology from the Medical Faculty Mannheim of the Ruprecht-Karls-Universität, Heidelberg, Germany. His research focuses on the application of statistical and computational models in pain research for establishing personalized pain medicine. He has conducted analyses of quantitative sensory testing data from patients suffering from neuropathic pain. He is a member IASP's Neuropathic Pain Special Interest Group (NeuPSIG) - where he works on public outreach - and the Placebo Special Interest Group. He has been an invited speaker at congresses of the IASP, NeuPSIG, the European Pain Federation (EFIC), and more.
PRF would also like to thank previous members of its Editorial Board, whose contributions have helped to develop PRF since its inception.
Lars Arendt-Nielsen, DMSc, PhD

David Bennett, MB, PhD

M. Catherine Bushnell, PhD

Mary Cardosa, MBBS

Marshall Devor, PhD

Christopher Eccleston, PhD

Dawn Ehde, PhD

Howard Fields, MD, PhD

Kathleen Foley, MD

Sandrine Geranton, PhD

Babita Ghai, MD

Ru-Rong Ji, PhD

Eija Kalso, MD, DMSc

Hellen Kariuki, PhD

Fusao Kato, MD, PhD

Rohini Kuner, PhD

Joseph Martin, MD, PhD

Stephen McMahon, PhD

Romy Parker, PhD

Esther Pogatzki-Zahn, MD, PhD

Frank Porreca, PhD

Theodore Price, PhD

William Schmidt, PhD

Stephan Schug, MD

Claudia Sommer, MD

Judith Turner, PhD

Hiroshi Ueda, PhD

Clifford Woolf, MD, PhD