Working together for pain relief throughout the world.
Explore IASP-funded grants and awards that promote basic or clinical research and support education in developing countries.
Take your membership further by sharing experiences, discussions, and areas of interest with your peers that directly impact your practice.

The official journal of IASP features original research on the nature, mechanisms, and treatment of pain.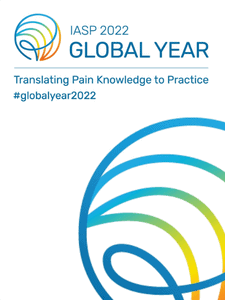 Global Year aims to increase awareness of pain knowledge and how it may benefit those living with pain.
Pain Research Forum (PRF) is the premier destination for pain research. We translate new knowledge of pain into new treatments for pain conditions. Explore the latest research findings and news, thought leadership, and papers of the week below.
RELIEF News offers patients, patient advocates, and the general public the latest information about pain research, treatment, and care to guide their advocacy efforts and move the conversation forward.