Date: Tuesday, May 16, 2023, 11:00a.m. to 12:30p.m., Eastern (US) Time
Attendance is free for IASP members, though registration is still required. A registration fee of $25 is required for non-IASP members. To become an IASP member, you can join here. Trainee memberships are $50 per year, while regular memberships are $180 or $230 per year, depending on income level.
Continuing Medical Education (CME) credits will be available to those who attend.
One histological hallmark of neuropathies is the loss of intraepidermal nerve fibers, as shown by skin punch biopsy from the distal and proximal leg. While the procedure is fast and simple, even small but strategic inaccuracies may lead to clinically relevant misinterpretations. Following standardized guidelines for processing and analyzing skin samples is mandatory to ensure accurate data.
Advances in methodology have carried skin biopsies far beyond the mere determination of nerve fiber density. For example, it is now possible to distinguish between somatosensory and autonomic nerve fibers, to assess sweat gland innervation and quantify morphological abnormalities of the nerve fibers (such as axonal swellings), and to identify nerve fiber subtypes positive for calcitonin gene-related peptide (CGRP) or substance P.
This workshop will help teach the audience how to accurately obtain, process, and analyze skin punch biopsies for clinical and research purposes using short presentations and prerecorded videos. Participants for this webinar include:
Roy Freeman, M.B.Ch.B, Beth Israel Deaconess Medical Center and Harvard Medical School
Clinical and Research Aspects of Skin Biopsies
Páll R. Karlsson, PhD, Danish Pain Research Center, Aarhus University, Denmark
How to Take and Process a Skin Biopsy Following Published Guidelines
Eleonora Galosi, MD, PhD, Sapienza University of Rome, Italy
How to Stain and Analyze Skin Biopsies with Traditional and Unconventional Biomarkers
About the presenters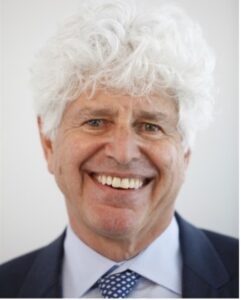 Roy Freeman, M.B.Ch.B., is Professor of Neurology at Harvard Medical School and Director of the Center for Autonomic and Peripheral Nerve Disorders in the Department of Neurology at Beth Israel Deaconess Medical Center in Boston, Massachusetts, USA. Roy's research and clinical interests are in the physiology and pathophysiology of the small nerve fibers and the autonomic nervous system. He achieved his M.B.Ch.B at the University of Cape Town Medical School in South Africa. Subsequently, he completed his neurology residency and served as chief resident in neurology at Brigham and Women's Hospital and at the Beth Israel Hospital in Boston.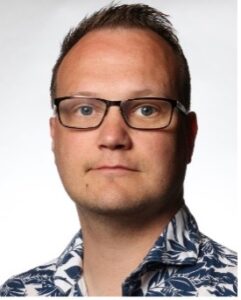 Páll R. Karlsson, PhD, is Associate Professor at the Danish Pain Research Center at Aarhus University, Denmark, where he has been employed since 2009. Páll achieved a bachelor's degree in molecular biology from the University of Iceland, a master's degree in molecular biology from Aarhus University, and a PhD from the Department of Clinical Medicine at Aarhus University in 2013. He is responsible for the skin biopsy laboratory at Aarhus University and Aarhus University Hospital, overseeing both clinical and research-related skin biopsies. His research is focused on understanding why some – but not all – patients with diabetes develop neuropathic pain and identifying novel biomarkers of neuropathic pain. Páll has authored over 45 research papers, has ongoing international collaborations with several institutions in both Europe and the United States, and is a part of the International Diabetic Neuropathy Consortium (IDNC).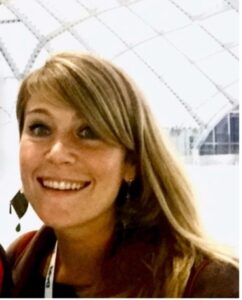 Eleonora Galosi, MD, PhD, is a Neurologist currently employed in the Department of Human Neuroscience at Sapienza University of Rome, Italy, where she has acquired skills in clinical, neurophysiological, and skin biopsy assessment, as well as the therapeutical management of patients suffering from peripheral nervous system diseases and neuropathic pain conditions. She has focused her research activity on intraepidermal innervation morphometry assessment by skin biopsy in different neuropathic pain conditions, getting experienced with skin samples' immunohistochemical processing and morphometric analysis. She's currently carrying out diverse research projects based on nociceptive system assessment in distinct painful conditions, such as diabetic neuropathy, familiar amyloid polyneuropathy, Lupus Erythematosus Sistemicus associated neuropathy, trigeminal neuralgia, and fibromyalgia.
Featured image: Miltex® Biopsy Punch with Plunger. Ted Pella, Inc.