Date: Thursday, April 20, 2023, 2:00 p.m. to 3:30 p.m., Eastern (US) Time
This webinar is being produced by the International Association for the Study of Pain's Methodology, Evidence Synthesis, and Implementation Special Interest Group (MESISIG).  
Systematic review has highlighted how biased and poor-quality primary studies can lead to misleading claims for efficacy and safety in pain treatment. Beyond bias, there is a growing awareness regarding the importance of research integrity and of challenges that impact the trustworthiness of clinical evidence. In this symposium we will report on:
1. How to understand quality in both primary research and systematic review.
2. How spin (i.e., misdirection) and diversion occur.
3. The current state of scientific retractions in pain literature.
4. How we might explore the trustworthiness of pain evidence.
A discussion will then be held on how to ensure that the next generation of pain studies can guarantee the highest integrity possible. The webinar will feature:
Andrew Moore, DPhil, DSc, CChem FRSC, University of Oxford, UK
Quality and Bias in Clinical Pain Science
Emma Fisher, PhD, University of Bath, UK
Research Integrity I: Spin and Diversion in Pain Science
Michael Ferraro, PhD Candidate, Centre for Pain IMPACT at NeuRA, Sydney, Australia
Research Integrity II: Retraction and Its Causes in Pain Science
Neil O'Connell, PhD, Brunel University, UK
Research Integrity III: Exploring Divergent Results Through an Integrity Lens
Sebastian Straube, BM BCh, MA (Oxon), DPhil, University of Alberta, Canada
Reflections and Practical Strategies to Develop Cultures of Integrity
Amanda Williams, PhD, CPsychol, University College London, UK (facilitator)
About the presenters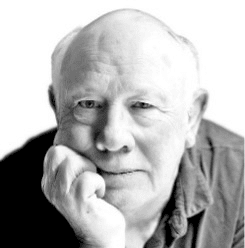 Andrew Moore, DPhil, DSc, CChem FRSC, studied at Balliol College, Oxford, UK, as a biochemist and has worked in the NHS, industry, and academia. He was the founding editor of the evidence-based medicine (EBM) bulletin Bandolier. He has worked in pain research for more than 40 years and with Cochrane's Pain, Palliative and Supportive Care (PaPaS) group in an editorial capacity since its founding. Andrew's main research interests involve methods of systematic review, meta-analysis, and clinical trials, and how to represent the results of clinical research for best use in clinical practice. He is the author of several books on pain and EBM, and more than 700 scientific papers – including more than 100 Cochrane reviews.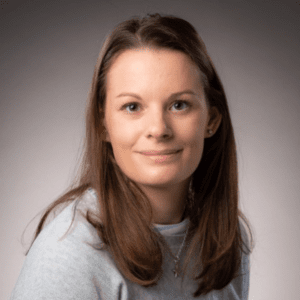 Emma Fisher, PhD, is a Versus Arthritis Career Development Senior Research Fellow at the University of Bath, UK, and is an editor for the Cochrane Pain, Palliative, and Supportive Care (PaPaS) group. Her primary research interests focus on the risk factors of developing chronic pain after an acute musculoskeletal injury in children and adolescents. In addition, Emma is interested in evidence-based medicine and quality, and has conducted a number of systematic reviews for Cochrane, and more recently produced the guideline for the World Health Organization's guideline on chronic pain management in children and adolescents. This work now includes understanding narrative bias in science and determining trustworthiness of data in evidence-based medicine. Her other research interests include anxiety in children and adolescents with chronic pain, psychological treatment mechanisms and evaluation, goal pursuit when experiencing pain, and pain after surgery in young people.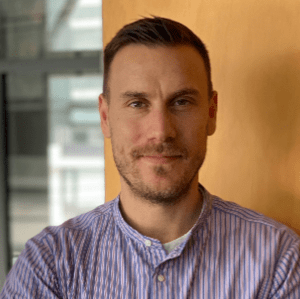 Michael Ferraro, PhD candidate, is a clinical researcher whose work is centered around the evaluation of treatments for chronic pain. He is also interested in prognosis research and evidence synthesis. For his doctoral research, Michael is leading a multinational clinical trial testing two treatments for complex regional pain syndrome.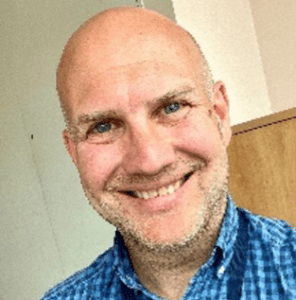 Neil O'Connell, PhD, is a reader at Brunel University, London, UK. He divides his time between research and teaching, and previously worked as a musculoskeletal physiotherapist. Neil is the coordinating editor of Cochrane's Pain, Palliative, and Supportive Care (PaPaS) group and was a member of the Guideline Development Group for the UK's National Institute of Health and Care Excellence (NICE) 2016 guideline for the management of low back pain and sciatica, and contributed to the NICE Quality Standard on that topic.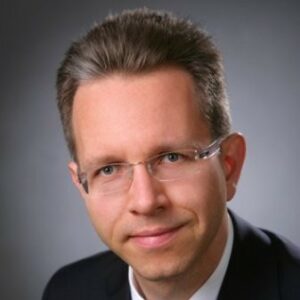 Sebastian Straube, BM BCh, MA (Oxon), DPhil, holds degrees in medicine and physiological sciences from the University of Oxford, UK, where he also did his DPhil training. After clinical work and research at the Oxford Radcliffe Hospitals, Sebastian joined the Institute of Occupational, Social, and Environmental Medicine at the University Medical Center Göttingen, Germany. There he completed his habilitation (German postdoctoral qualification) and his postgraduate medical training in the specialties of occupational medicine and social medicine. Sebastian was an Extraordinary Professor at the University of Göttingen until he took up his current post in the Division of Preventive Medicine of the University of Alberta's Department of Medicine (Canada) in 2014. He was appointed as division director for Preventive Medicine in 2016 and promoted to full professor in 2019. He is the director of the Foundation Course in Occupational Medicine. 
About the facilitator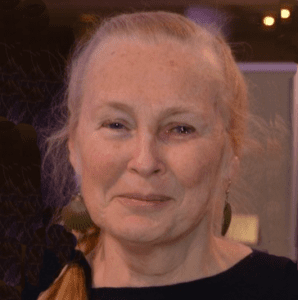 Amanda C de C. Williams, PhD, CPsychol, is a professor of clinical health psychology at University College London, UK, and a consultant clinical psychologist at the Pain Management Centre, University College London Hospital, UK. She is also section editor for Psychology for PAIN, and consults on research to the International Centre for Health and Human Rights. Her research in pain covers evidence for psychological interventions, evolutionary perspectives, behavioral expression and its interpretation, pain from torture, and wearable technology for people with chronic pain in their own environments. She has written more than 300 papers and chapters on pain and psychology. Amanda's publications can be found here.