Information and new findings about pain bombard us from all directions and keeping abreast of them is a major challenge. Another challenge is integrating this knowledge for clinical applications. While there are discipline-specific issues associated with pain and its management, we need to know about the broad field of pain if we are to work effectively in an interdisciplinary way.
A major problem is that pain has long been a neglected topic in undergraduate and post-graduate education for all health disciplines. Historically, there's been little uniformity, let alone integration, in pain education across disciplines. The IASP has been trying to help by publishing recommended curricula and some universities are starting to think about it, at least for undergraduates (Fishman et al., 2013) – the University of South Australia, for example, includes over 80 hours of pain sciences in its undergraduate and post-graduate physiotherapy courses. There are also some excellent two, three and even five day professional development courses, for example those run by NOI group, but, for all of you who want to take it a step further, there is not that much around.
One exception to this is the Masters of Science in Medicine (Pain Management) and Masters of Medicine (Pain Management), run by the University of Sydney Medical School, ably led by Professor Michael Nicholas.  Michael is currently the Chair, of the IASP Educational Initiatives Working Group, he is also Director of the ADAPT multidisciplinary pain management programme at Sydney's Royal North Shore Hospital.  He has a long and influential role in our current understanding of cognitive behavioural approaches to pain. He was one of my PhD supervisors, but seems to have recovered.
As part of BiM's agenda to promote knowledge transfer in the pain sciences, we have asked Professor Nicholas for a grab, so that any of you out there who are interested in a formal qualification in Pain, can consider this.
Here's Professor Nicholas –
Since I took over as Director of our post-graduate pain education programme in early 2012, I have become increasingly excited at what we are building and what we can offer. Here are some bullet points:
The course has just been endorsed by the IASP – the only online degree course to have been endorsed so far – testament to its quality and its connections with the IASP core curricula for pain
The courses are totally online, so you can participate from anywhere
It is for all health disciplines and encourages interdisciplinary practice, with all students participating in multidisciplinary discussion groups and projects based around case studies throughout the course – so it's a lot of fun, but does require commitment and time
It explicitly integrates basic pain science with clinical practice in diverse settings, from children to older adults. Topics covered range from concepts of pain to pain epidemiology, pain mechanisms (including neuroimmune mechanisms of pain and chronicity), assessment of pain, pharmacokinetics, and the full gamut of evidence-based treatments
Neuroscience is well-represented, with contributions from Prof Phil Siddall, Dr Paul Wrigley, Prof Janet Keast, Dr Peregrine Osborne and Prof Herta Flor.  Duncan Sanders recently joined the team from Dr Mick Thacker's group at King's College London. There are many other internationally recognised clinicians and researchers as well who provide the content material
Students come from all over – Australasia, Asia, North America, Africa, and UK/Europe, and many have gone on to achieve leading roles in the pain field
It has been running since 1996, was the world's first multidisciplinary online post-graduate pain course, and is continually updated  to reflect the progress in our understanding of pain and its management
You can graduate with a Graduate Diploma or a Masters from the University of Sydney.
We are currently taking enrollments for the 2014 intake.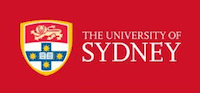 You can find out more by emailing me – michael.nicholas@sydney.edu.au, or check us out on the web here
Reference:
Fishman SM, Young HM, Lucas Arwood E, Chou R, Herr K, Murinson BB, Watt-Watson J, Carr DB, Gordon DB, Stevens BJ, Bakerjian D, Ballantyne JC, Courtenay M, Djukic M, Koebner IJ, Mongoven JM, Paice JA, Prasad R, Singh N, Sluka KA, St Marie B, & Strassels SA (2013). Core competencies for pain management: results of an interprofessional consensus summit. Pain Medicine, 14 (7), 971-81 PMID: 23577878