Often times, when we experience pain, we are not alone. We call upon friends, family, and romantic partners to help support us through the pain. Our research team was interested in whether this social context affects an individual's pain experience. We conducted two experimental studies with romantic couples to understand more about how romantic partners might affect pain. Both studies randomly assigned one individual in the couple to undergo an experimental task that involves holding one's hand in a container of ice-cold water, a paradigm designed to elicit pain in a safe environment.
The first study examined how relationship satisfaction might lessen the effect of threatening information. We tested this by randomly assigning each couple to either a low or high threat condition. Each threat condition involved watching a brief 5-minute silent video that showed different people completing the upcoming painful task. In the high threat condition, the video displayed individuals expressing a great deal of pain in their facial expressions (e.g. grimacing). In the low threat condition, the video displayed individuals completing the task with stoic facial expressions. When controlling for individuals' baseline levels of threat, the high threat condition increased the couple's anxiety and threat about the upcoming painful task. Next, romantic partners were given time to talk with each other about their thoughts about the upcoming painful task. We found that individuals who reported more satisfaction with that brief discussion experienced less pain intensity and were more likely to tolerate the pain longer, especially for the low threat condition. Further, individuals who reported greater relationship satisfaction at the start of the study experienced less pain intensity throughout the task (regardless of threat condition). We learned that even a simple, satisfying conversation with one's partner might help to reduce pain – but why?
We were interested in whether experiencing empathy from one's partner was the key to reducing pain. So in the next study, we found a way to experimentally manipulate empathy in order to see what effect it would have. We brought couples into the lab but separated them at the beginning of the study. While separated, they completed surveys and were informed of which partner was going to complete the pain task, and which partner would be present in the room, observing. Next, we used a simple and brief empathy manipulation that was given to half of the observers (those in the experimental group). They were instructed to think about how their partner will feel during the upcoming pain task, and to try and take their partner's perspective. Observers in the control group did not receive these instructions. We reunited the couple so that they could complete the pain task. The partner who was doing the pain task had no idea that the observers may have received special instructions. We video recorded the activity and the participants rated their pain aloud at regular intervals during the task, until it was over. The couple was separated again for follow-up surveys then debriefed.
The first question is whether or not our manipulation worked – did it increase empathic feelings and/or behaviours in observers? We have good quantitative evidence that it did, based on self-report surveys and pain ratings. At the beginning of the study, the experimental and control groups rated themselves similarly on perspective taking and relationship satisfaction. Immediately after the pain task, observers in the experimental group reported feeling greater empathic feelings for their partners, compared to their counterparts in the control group. Additionally, the pain participants in the experimental group reported that their partners had been more empathetic during the task, compared to their counterparts in the control group. Even more exciting was the fact that pain participants in the experimental group, on average, reported significantly less pain over time compared to the ones in the control group.
These results are promising and lead to even more interesting research questions. How or why does a partner's empathy help another person to feel less pain? Our guess is that it has to do with emotion regulation. Pain is a distressing emotional experience. It is possible that empathic responses serve to increase intimacy, closeness, and healthy emotion regulation during pain by lessening the threat value of the situation, by increasing acceptance, and perhaps affecting emotions, for example, by transforming an unpleasant situation into a relationship-enhancing one. Another next step would be to try and see whether or not this works in real-life pain situations (e.g., during a medical procedure, or after an acute injury). Finally, it would be useful to determine exactly what partners are saying or doing to each other to successfully convey their empathy for pain. That information could potentially be used to help train medical professionals and others who frequently encounter people who are in pain. One of the best parts of this study's results is that we can all try to apply them in our day-to-day lives. Is there someone you know who's having a hard time with something? Or someone at work that you might not be getting along with very well right now? Pause and think of what it's like to be in their shoes, and how they are thinking and feeling about their situation, and you can not only increase your own empathic feelings for them, but also possibly help them to feel better.
About the authors
Annmarie Cano is a Professor in the Department of Psychology and Associate Dean of Student Services in the Graduate School at Wayne State University (Detroit, USA). Dr. Cano maintains an active research program on emotion regulation and intimacy processes in couples facing physical and mental health problems. She is particularly interested in emotional validation and empathic responses as relationship processes that may contribute to better adjustment. With a new grant from NIH/NCCIH, she is building on her basic research findings by developing and testing a mindfulness-based intervention aimed at enhancing emotion regulation skills in couples with chronic pain.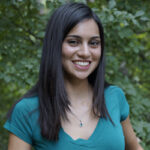 Angelia Corley is a doctoral student in clinical psychology at Wayne State University in Detroit, Michigan and a graduate research assistant in Dr. Annmarie Cano's Relationships and Health Laboratory. She obtained her bachelor's degree in psychology at the University of Arizona and her master's degree at Wayne State University. She enjoys conducting research in health psychology, which involves studying the interplay between biological, psychological, and social factors. In particular, Angelia is interested in how social factors in romantic couples influence an individual's chronic pain.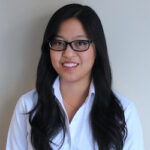 Laura Leong is the Professional Practice Leader for the Psychology department at the Ontario Shores Centre for Mental Health Sciences in Ontario, Canada. Her clinical work extends across numerous outpatient and inpatient specialty services, including mood and anxiety disorders, psychosis, and forensic work. She completed her PhD working with Dr. Annmarie Cano at Wayne State University, where she researched how empathy, pain, and adjustment are interrelated.
Reference
Leong LE, Cano A, Wurm LH, Lumley MA, Corley AM. (2015) A Perspective-Taking Manipulation Leads to Greater Empathy and Less Pain During the Cold Pressor Task. J Pain. 16(11):1176-85. doi: 10.1016/j.jpain.2015.08.006. Epub 2015 Aug 28.