Our research laboratory at the University of Alabama at Birmingham (UAB) in the United States has tested a distinguished form of physical therapy for persons with chronic walking difficulty from multiple sclerosis. The therapy is called Constraint-Induced Movement therapy, or CI therapy for short.  The treatment was developed from years of basic neuroscience research by Professor Edward Taub at UAB and then transferred to persons with stroke starting about 20 years ago.
CI therapy is designed to improve the amount and quality of use of an impaired arm or both legs in the real world, outside of the clinic, where the effects of rehabilitation matter the most. The treatment has the following components:
 intensive practice with the impaired part of the body on real-world-like tasks under a therapist's supervision,
shaping the training exercises, so that persons move from simpler to more difficult levels of accomplishment,
constraint from being passive or relying on compensatory activities, and
a program of behavioral techniques to transfer to gains from the clinic to the real-life situation.
This program of behavioral techniques is called the "transfer package" and includes:
signing a behavioral contract between the client and therapist, in which the client promises to do the assigned activities and review any problems with the therapist;
practicing assigned exercises at home each day after therapy;
maintaining a home practice diary;
reporting on the quality of leg use each day;
and a daily, half-hour problem-solving session with the therapist, to review how practice at home went and to resolve any difficulties with home practice.
Although many of these techniques are used in standard physical therapy, no other program uses all of these together. Previous research by our laboratory not only demonstrated that the transfer package improves gains from CI therapy in stroke patients compared to treatment without the transfer package, but also that it expands brain areas involved with movement and sensation as measured from standard MRI scans, unlike treatment without the transfer package.
Our current research enrolled 4 individuals with chronic multiple sclerosis who had difficulty with using their legs because of the disease. We gave each of them 3.5 hours/ day of CI therapy over 3 consecutive weeks (excluding weekends), thus for 52.5 hours each. Training exercises included partial body-weight supported treadmill training, stair climbing, and stepping over obstacles. Rest periods were given as often as needed. Our main outcome measure was the Lower Extremity Motor Activity Log, or LE-MAL. The LE-MAL is an interview concerning the quality of real-world leg use on 14 common activities, such as walking outdoors, turning while standing, and getting in and out of bed.
The results were that all of our patients significantly improved on the LE-MAL, not only at the end of treatment, but also at least 1 year afterward without further treatment. After the first year, one patient passed away because of an unrelated illness, one patient became worse in his leg control to the point where he returned to his baseline, while the other two patients maintained their gains for as much as 4 years of follow-up. No patients suffered any ill effects from the treatment. Fatigue levels slightly improved as well.
Our findings are unprecedented for rehabilitation for multiple sclerosis: no other treatment study thus far has followed persons with MS for more than 6 months following treatment, nor has demonstrated improvement on real-world activities for at least 1 year afterward. Although one of our patients lost the improvement after 1 year, we believe that our findings thus far suggest that CI therapy can promote improved leg use in the community for at least 6 months for most individuals, and possibly much longer. Furthermore, for persons who lose their gains after 1 year, it may be possible to improve their function again with a repeat course of treatment.
Most important is that this therapy is most appropriate for persons with multiple sclerosis who are in the chronic, non-relapsing phase of illness. In this phase, there is little help from approved medications, and rehabilitation efforts have otherwise not demonstrated the transfer of gains from the clinic to the real world. CI therapy cannot restore a person to completely normal function. However, we believe that it can improve the amount and quality of spontaneous use of the legs in the community for a very long time without the need for repeated therapy or additional medications.
We plan further studies that will enroll larger numbers of participants, so that we can understand better how consistent are these initially promising findings. Future research should also examine whether persons who lose their gains after CI therapy can improve again with a repeat course of treatment.
About Victor Mark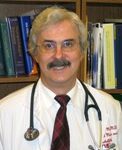 Victor Mark, MD, is a neurologist in the Department of Physical Medicine and Rehabilitation for the University of Alabama at Birmingham (UAB) in the United States. He was specially trained in the field of Behavioral Neurology, and brings to his work expertise with behavioral influences on recovery and rehabilitation after different neurological diseases, including stroke, multiple sclerosis, spinal cord injury, and traumatic brain injury. He has been the Medical Director for the CI Therapy research and clinical programs at UAB for the past 14 years.  Any questions about his work can be directed to him at vwmark@uab.edu.
Reference
Mark VW, Taub E, Uswatte G, Bashir K, Cutter GR, Bryson CC, Bishop-McKay S, & Bowman MH (2013). Constraint-induced movement therapy for the lower extremities in multiple sclerosis: case series with 4-year follow-up. Archives of Phys Med Rehab, 94 (4), 753-60 PMID: 23111280
To receive the PDF of the full article please contact the author Victor Mark vwmark@uab.edu