Date: Thursday, March 30, 2023, 1 p.m. to 2 p.m., Eastern (US) Time
This webinar is being produced through a collaboration of the IASP's Pain and Placebo Special Interest Group and the University of Maryland, Baltimore, US – in particular – the University of Maryland School of Nursing's Placebo Beyond Opinions Center and the University of Maryland's Center to Advance Chronic Pain Research. All three groups are aligned on advancing unbiased knowledge of placebo effects by promoting interdisciplinary investigation of the placebo phenomenon and nurturing placebo research.
THIS WEBINAR IS UNIQUE IN THAT IT IS BEING HOSTED (BOTH IN-PERSON AND VIRTUALLY) BY THE UNIVERSITY OF MARYLAND. AS SUCH, A LINK TO THE WEBINAR WILL NOT BE DISTRIBUTED UPON REGISTRATION – RATHER – A LINK TO THE WEBINAR WILL BE DISTRIBUTED TO REGISTRANTS VIA EMAIL BOTH 24 HOURS AND 1 HOUR PRIOR TO THE WEBINAR. FOR ANY QUESTIONS, PLEASE EMAIL GREGORY CARBONETTI AT GREGORY.CARBONETTI@IASP-PAIN.ORG.


The IASP defines pain as "an unpleasant sensory and emotional experience associated with, or resembling that associated with, actual or potential tissue damage" to better articulate the biopsychosocial dimensions of this phenomenon. While our understanding of pain has greatly evolved over the past decades, there are still fundamental questions that need to be addressed. This webinar will explore these questions related to pain such as assessing how similar pain, desire, and emotion are in their biological mechanisms and if a change in thinking can alter sensory perception and/or disease-relevant physiology. The webinar will feature:
Tor Wager, PhD, Dartmouth College, New Hampshire, US
Luana Colloca, MD, PhD, University of Maryland School of Nursing, US (host)
About the presenter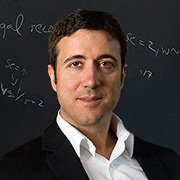 Tor Wager, PhD, is the Diana L. Taylor Distinguished Professor in Neuroscience at Dartmouth College, and the director of Dartmouth's Cognitive and Affective Neuroscience laboratory, the Dartmouth Brain Imaging Center, and the Dartmouth Center for Cognitive Neuroscience. Wager's research centers on the neurophysiology of affective processes – pain, emotion, stress, and empathy – and how they are shaped by cognitive and social influences. One focus area is the impact of thoughts and beliefs on learning, brain function, and brain-body communication. Another focus is the development of brain biomarkers that track and predict affective experience, including pain and other clinical symptoms. A third focus is on statistical, machine learning, and computational techniques that provide a foundation for new models of the affective brain. Professor Wager's laboratory conducts basic research in these focus areas, and applies the resulting techniques and models to collaborative, translational research on clinical disorders and interventions. In support of these goals, Wager and his group have developed several publicly available software toolboxes. He also teaches courses and workshops on fMRI analysis and has co-authored a book titled Principles of fMRI. More information about Wager and his lab's activities, publications, and software can be found here.
About the host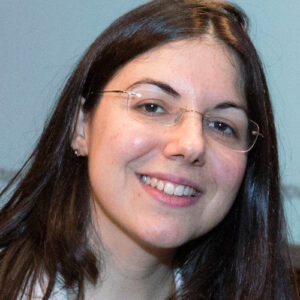 Luana Colloca, MD, PhD, is an NIH-funded physician-scientist who conducted ground-breaking studies that have advanced scientific understanding of the psychoneurobiological bases of endogenous systems for pain modulation in humans, including the discovery that the vasopressin system is involved in the enhancement of placebo effects with a dimorphic effect. Currently, her team conducts basic and translational research on genomics of orofacial chronic pain, brain mechanisms of expectancy – and observationally induced hypoalgesia – and immersive virtual reality. Her research has been published in top-ranked international journals including Biological Psychiatry, Pain, Nature Neuroscience, JAMA, Lancet Neurology, Science, and NEJM. The impact of her innovative work is clear from her outstanding publications, citation rate, numerous invited lectures worldwide, and media featured by The National Geographic, The New Scientist, Washington Post, Boston Globe, The New Yorker, Nature, The Guardian, The Wall Street Journal, U.S. News and World Reports.