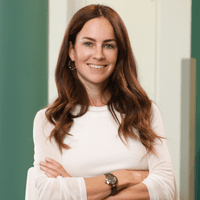 Dr. Kirsty Bannister is the recipient of the 2022 Patrick D. Wall Young Investigator Prize for Basic Science. This prize recognizes an individual who has achieved a high level of independence as an outstanding scholar in the field of pain in basic science.
Dr. Bannister is recognized for working to bridge the gap between bench and bedside as she and her research team at the Central Modulation of Pain Laboratory define descending control pathways in animals and humans.
Dr. Bannister attended University College London and obtained a Bachelor of Science in Pharmacology and went on to earn her Master of Research and PhD in Epigenetic Mechanisms at the Imperial College of London. She spent ten years as a post-doctoral research fellow investigating novel disease-induced alterations in descending modulatory pathways at the University College of London and joined King's College London in 2017, where she now holds the title of Associate Professor. Dr. Bannister will present her research at the 2022 World Congress on Pain in Toronto, Canada, September 19-23.