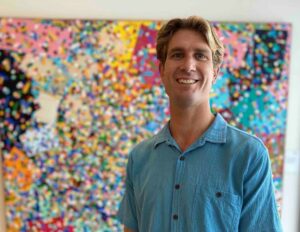 Dr. Aidan Cashin is the recipient of the 2022 Ronald Dubner Research Prize. This prize recognizes the best clinical or basic science research paper, series of papers, or doctoral thesis in the field of pain published while the candidate trained as a student, intern, resident, or pre/post-doctoral fellow.
Dr. Cashin is recognized for his research which focuses on investigating the mechanisms of healthcare intervention for optimization and translation into clinical practice and health policy. Most of Dr. Cashin's work is applied to the management of chronic musculoskeletal conditions, and he conducts methodological work that aims to improve research transparency and openness.
Dr. Cashin is an Exercise Physiologist, National Health and Medical Research Council Emerging Leadership Fellow at the Centre for Pain IMPACT Neuroscience Research Australia, and an Associate Lecturer at the University of New South Wales. Dr. Cashin will present his research at the 2022 IASP World Congress on Pain in Toronto, Canada, 19-23 September.