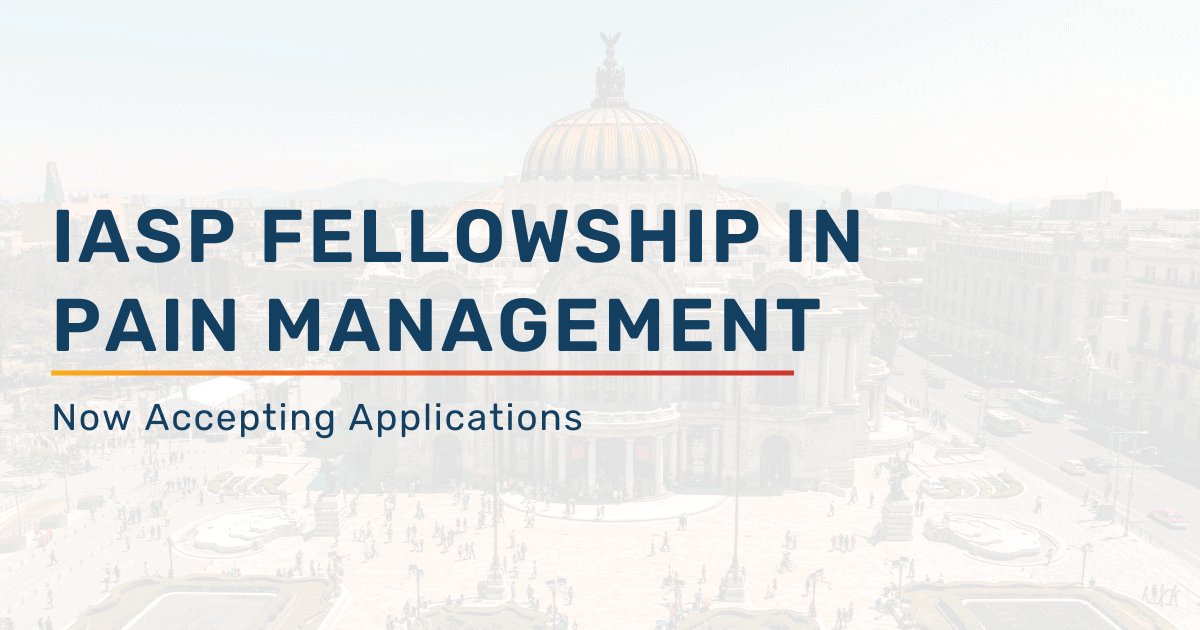 IASP is accepting applications for the IASP Fellowship in Clinical Pain Management. The fellowship will provide a trainee ethical, responsible, and interdisciplinary training on pain medicine in Mexico City.
The selected trainee will acquire knowledge of acute and chronic pain disorders through practical experience including:
Classification
Epidemiology
Pathophysiology
Treatment
Applicants Must Be:
Medical doctors with an anesthesiology specialty
From a Latin American country
Able to submit the application in English and participate in the fellowship in Spanish
A full list of eligibility and application guidelines is available online.