A team of researchers, physicians, and computer scientists at Penn's Center for Health Care Innovation have explored the various ways in which social media data can be used to investigate some of the most pressing issues in medicine. Some topics investigated include inequality in medical outcomes among different populations, trends among people with different medical conditions, and the potential of social media-based interventions, to name a few. My role on this team was to explore how social media and large data intersect with the pressing issues of pain management and opioid use. Much has changed in the landscape of pain management and the appropriate role of opioid usage since the introduction and relatively liberal prescription of synthetic opioids in the late 1990s. Indeed, the gradual escalation of morbidity and mortality related to opioid use has generated a phenomenon commonly referred to as the opioid epidemic.
A recently published study by our team[1] attempted to give a voice to the lived experiences of patients and caregivers who had experiences with pain management at hospitals which involved opioid prescription. The core hypothesis of our study was that by using narratives spontaneously generated by patients in which they were free to express the positive and negative aspects of their care, we would gain a more nuanced view of the issues that influence the perceived quality of their pain management experiences. Yelp, a well-established social media website in which users can generate reviews of businesses and other establishments, including hospitals, is a rich source of insight into such pain management experiences. We looked at reviews of hospitals that: 1) had reviews on Yelp; 2) were included in the American Hospital Association Hospital Compare dataset, which is generated by closed-ended evaluations of hospitals and which we used for comparison; and 3) mentioned an opioid- or pain-related word (e.g. morphine, pain, etc.) We compared themes found in our analysis of Yelp reviews to the results of the closed ended Hospital Compare survey results.
Our study revealed a diversity of patient narratives that extended beyond the aspects of care assessed by closed-ended surveys. Although some of our results reinforced ideas about aspects of pain management we know to be valuable, such as compassionate and responsive care, others introduced little-explored aspects of the patient experience and presented new questions and challenges for medical providers and health care systems.
Part of our study involved using modified grounded theory to categorize content from patients' Yelp reviews by categories (e.g. care logistics, staff traits and behaviors, and adequacy of pain control). This process involves reading reviews and analyzing their content to identify positive and negative themes.  I've selected some of the most powerful and instructive quotes, along with the categories they represent.
Staff behavior (attentiveness): "They gave me…morphine and left. I wasn't monitored for over an hour. I…should have been watched carefully."
Reaction to opioids: "[Morphine] did nothing but make me [vomit and] feel worse and I continued to be in excruciating pain."
Discharge or decision-making under the influence: "Then they discharge me…no sooner than 5 minutes go by and I'm on the floor, about [to] pass out…apparently from the side effects of the morphine they gave me. Thanks for letting me know what I was in for!!"
Inappropriate or overmedication with opioids: "When I asked him if it was prudent to prescribe a narcotic to a patient with a mental illness in case he overdosed, instead of cautioning my brother…he encouraged my brother to take as many oxycodone pills as he needed to manage pain."
One of the most important thing that these quotes illustrate is the ways in which individual health care providers and medical teams may fail to comprehensively address the potential consequences of the use of pain medication. Issues such as how patients respond to the medications, how analgesics influence other aspects of holistic patient care and can interfere with their decision-making abilities, and how important aspects of patients' medical history are not taken into account when administering pain medications exist.
There were some limitations to this study. Yelp has inherent selection bias in the reporting of hospitals and businesses. Multiple studies have demonstrated that Yelp reviews are skewed away from a normal distribution and may be influenced by factors such as temporal contiguity or preceding reviews. However, our primary goal was to characterize the variety of themes present in Yelp reviews, rather than to quantify positives and negative experiences.
Medication is a critical tool in the armamentarium of pain management, particularly for patients with certain medical conditions like terminal cancer and other types of chronic pain. However, our results suggest that, in some cases, decisions regarding the use of pain medications and other pain management tools are made that run counter to patient satisfaction. More comprehensive pain management training of physicians, establishment and dynamic revision of pain management standards, and ongoing analysis of pain-related outcomes are all critical for improving understanding of appropriate pain management and the role of opioids in it. In order to accomplish this, healthcare providers must assume personal accountability for their awareness of and adherence to established pain management standards such as the revised pain assessment and management requirements for accredited hospitals released by the Joint Commission in July, 2017.[2] Applying these standards to each individual treatment session in conjunction with a comprehensive understanding of the patient's medical history is also of central importance. Health systems also have a responsibility to make appropriate pain management a core objective, in particular by establishing standards of practice and providing ongoing training for physicians, and to allocate resources as necessary to accomplish that objective.
Insufficient and inappropriate management of pain has tremendous, potentially devastating consequences not only for individual patients, but for families, communities, and the medical establishment itself. Historically, we, the medical community, have contributed to those consequences. We now have the opportunity and responsibility to make a positive difference in the lives of our patients with issues related to pain or pain management by using our wealth of material resources and human capital to define and implement pain management practices that best serve our patients.
About Rachel Graves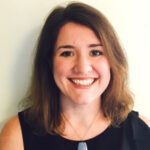 My journey with opioid research began when I was accepted as a research fellow in the Center for Emergency Care Research Policy at the University of Pennsylvania Perelman School of Medicine in October, 2015. After a long battle with opioid use disorder, my 21-year-old brother, like so many young people, had suffered a lethal overdose the month before, and I wanted to contribute to the complex world of opioid policy with both my personal experiences and my desire to improve the policy that influences outcomes for and resources available to this patient population. As an aspiring emergency physician, this goal was well in line with the work I had done previously with underserved populations, LGBTQ and incarcerated people in particular, and with my core beliefs that everyone deserves optimal medical care and that our policy should be governed not by stigma or bias, but by best practices and an objective, compassionate understanding of the obstacles all of our patients encounter.
References
[1] Graves RL, Goldshear J, Perrone J, Ungar L, Klinger E, Meisel ZF, Merchant RM. Patient narratives in Yelp reviews offer insight into opioid experiences and the challenges of pain management. Pain Management 2018;8(2):95-104.
[2] https://www.jointcommission.org/assets/1/18/Joint_Commission_Enhances_Pain_Assessment_and_Management_Requirements_for_Accredited_Hospitals1.PDF