When you hurt your neck in a car accident, what are the chances that you will get better? Well, Michele Sterling's research team has put aside its Jacaranda Gazing and Cane Toad Stomping, to gather some really helpful information on this. What is more, Sterlo has been so kind as to squeeze another nanosecond out of her ridiculous schedule to write about it. This is what she said:
Up to 60% of people will develop chronic pain and disability following whiplash injury due to motor vehicle crash. However the clinical pathways or trajectories to recovery or non-recovery are not clear. The influence of injury compensation on health outcomes following whiplash injury is controversial and no studies have yet investigated compensation effects on the course of recovery. In this study we used a group-based trajectory modelling techniques to identify distinct clinical pathways for both pain/disability and PTSD symptoms from 3 weeks up to 12 months post injury. These techniques allow for empirical estimation of the development of certain processes over time that may or may not be linear. We also investigated the effect of individual compensation claim lodgement on the trajectories. We identified 3 distinct trajectories for pain/disability – 45% of people were predicted to follow a pathway of mild or negligible pain/disability; 39% to have initial moderate levels that decrease to mild pain/disability and 16% to have moderate-severe levels for the entire period. With respect to posttraumatic stress, 40% of people were predicted to be resilient to the injury; 43% to have moderate initial PTSD symptoms that decrease to mild levels and 17% to have chronic moderate-severe levels for 12 months. The submission of a compensation claim was associated with a significant worsening of the two 'more favourable' pain/disability trajectories but had no influence on the moderate/severe trajectory. The influence of claim lodgement on PTSD trajectories was more complex but appeared to be detrimental. These findings suggest that filing a claim for compensation is generally not good for both physical and psychological whiplash outcomes. Perhaps those people showing a good or fair recovery pathway should be encouraged not to pursue a claim. In contrast compensation is not detrimental for those people with continuing moderate-severe pain/disability. It also seems justified for these people who will likely require more concerted treatment.
Lorimer's two take home messages – when you conclude that this patient is suffering so much that it must be because of their compensation claim, you are probably wrong; and don't drive too close to the car in front.
About Michele Sterling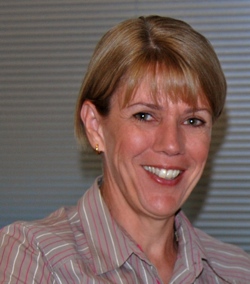 Michele Sterling is a NHMRC Research Fellow (these are posh) and a musculoskeletal physiotherapist. She is Associate Director of the Centre of National Research on Disability and Rehabilitation Medicine (CONROD – I know, bad acronym that one) and a Reader in the Division of Physiotherapy (all at The University of Queensland). She has got some fancy awards, including the David Lamb Memorial Award from IFOMT (International Federation of Orthopaedic Physical Therapists) and the UQ Research Excellence Award in 2005.  She publishes her work in top shelf journals.
Michele's main focuses of research are: understanding the processes that underlie whiplash associated disorders and other musculoskeletal pain conditions; the prediction of outcome following whiplash injury and the clinical translation of research findings to clinical practice.  One thing that makes 'Sterlo' a front-runner for the National Unsung Heroes Awards is that she combines her clinical story with an authentic pursuit of the truth. This is not a trivial task when the truth is not what one might have once expected it to be.
References

Sterling M, Hendrikz J, & Kenardy J (2010). Compensation claim lodgement and health outcome developmental trajectories following whiplash injury: A prospective study. Pain PMID: 20307934
All blog posts should be attributed to their author, not to BodyInMind. That is, BodyInMind wants authors to say what they really think, not what they think BodyInMind thinks they should think. Think about that!