Torture has received a great deal of deserved media attention in recent years. In large part this is due to people who should know better somewhat shamelessly jumping through legal hoops in attempts to distinguish which ways of abusing their fellow humans are acceptable and distinct from torture. This should be surprising in the current millennium given that the UN Convention against Torture and other Inhuman or Degrading Treatment or Punishment was open for signature in 1984 and the enlightenment occurred substantially earlier than that.
One of the most despairing thoughts to dwell on (in my opinion) is that wherever you might be in the world, at whatever point in history you care to choose you will always be able to find folk willing to accept the role of torturer. It is a perennial, enduring and depressing characteristic of humanity.
Years ago, working in an inner London physiotherapy department I would occasionally receive referrals for patients who had been the victims of torture. My memory of this is feeling woefully ill-equipped to help patients to deal with complex pain problems attached to experiences about which I couldn't possibly understand. When patients did vividly describe their experiences it invariably left me feeling sick to the stomach.
The evidence relating to pain problems resulting from torture is piecemeal. Researchers from University College London and Imperial College London have just published a paper that explores the incidence of persistent pain in torture survivors. There are many challenges to investigating this area; language barriers are the norm, pain problems seem to fall off the priority list next to the psychiatric needs of survivors and there are serious issues with closely questioning this group about such traumatic experiences, as well as around trust and disclosure. As such any study has to make compromises in its methodology and the authors have done a good job of managing and acknowledging these. Before reading on be advised that in describing the results it is not possible to avoid references to grim and disturbing acts of violence.
In this study the researchers took a random sample of records based on interviews with 178 torture survivors referred to the Medical Foundation for the Care of the Victims of Torture in the UK. Importantly for the validity of the sample these were not people who were being seen specifically for pain problems. From this data they recorded the incidence, location and nature of pain and ran some descriptive statistical analyses.
The results are predictably sobering. Conservative estimates points to a 78-91% incidence of persistent pain in this group, indeed there were too few participants who were pain-free to allow any comparisons to be made between those with pain and those without. Participants had endured a median of 6 separate methods of torture during their detainments. Unsurprisingly many reported more than one site of pain, and some reported widespread pain.
Throughout the paper there are sentences or data that really shock.  For example "Beating or kicking was most commonly reported (76%) but it is likely to be an underestimate because, in many countries, this inevitably accompanies detention". 26% of the sample had experienced rape or sexual assault. You read that correctly, that's over one quarter, and probably underreported.
Associations between the type of torture and the location of pain are less predictable than you might imagine. For example there was no association found between Falaka (or Falanga: the beating of the soles of the feet) and lower limb pain, or between suspension/ hanging by the arms and arm pain. On the other hand there was an arrestingly strong association between rape/ sexual assault and the presence of pelvic or anal pain.
In the abstract conclusions the authors make a statement that I am less comfortable with. "Findings do not support the widespread clinical assumption that complaint of persistent pain after torture is predominantly a manifestation of psychological distress, rather complaints of pain in torture survivors should be assessed and treated in relation to physical trauma."
Psychological variables were not formally explored in this study, and the inconsistencies seen between the type of torture and the subsequent location of pain seem inconsistent with this assertion. While suspension and Falaka are likely associated with substantial tissue damage it is arguable that rape and sexual assault have uniquely horrific properties that extend beyond the physical. But aside from that the statement just feels needlessly dualistic. To categorise torture as merely physical is to deny the unimaginable emotional horror and vice versa. This seems an unnecessary false dichotomy that, whichever way it is sliced, is in danger of demeaning the true extent of the ordeal.
These concerns aside this important study shines a light on the dreadful burden of pain experienced by the victims of torture. As the authors acknowledge we should consider the figures presented to under-represent the real scale of the burden. Pain management often takes a backseat in this population to issues such as psychiatric and emotional care and the challenges of relocating and integrating survivors into new countries and communities. Clearly more research is needed, not just directed at outlining the scale of the problem but also into effective approaches to management.
About Neil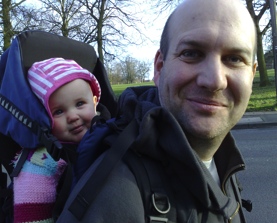 Neil O'Connell is a researcher in the Centre for Research in Rehabilitation, Brunel University, West London, UK. He divides his time between research and training new physiotherapists and previously worked extensively as a musculoskeletal physiotherapist. He also tweets! @NeilOConnell
Neil is currently fighting his way through a PhD investigating chronic low back pain and cortically directed treatment approaches. He is particularly interested in low back pain, pain generally and the rigorous testing of treatments. He also tends to get all geeky over controlled trials.
References


Williams AC, Peña CR, & Rice AS (2010). Persistent pain in survivors of torture: a cohort study. Journal of pain and symptom management, 40 (5), 715-22 PMID: 20678891