Mindfulness refers to purposefully paying attention to moment-to-moment experiences in a nonjudgmental and accepting manner [1]. Although mindfulness has its roots in Buddhist traditions, there is nothing inherently religious or esoteric about the concept. In fact, all people are more or less mindful in their day-to-day lives.
For example, right now the more mindful among you may be fully attentive to the article you are reading, approaching these ideas with a sense of interest and curiosity. Those who are less mindful may be having an entirely different experience, with half of your attention quickly skimming the material while the other half plans what you are going to do with the rest of your day.
Whether you consider yourself to be generally mindful or not, we all have the capacity to focus our attention on the present moment experience. Go ahead and try it.
Take a second to notice exactly how your body is feeling at this moment, wherever you happen to be. Notice the feeling of the clothes against your skin. Notice the sensations of pressure where your body comes in contact with your chair.
Take a few minutes to bring your attention to the sensations of your breath. Notice the feeling as your breath comes in and out through your nose, your chest, or your abdomen, wherever the sensations are most noticeable for you.
See if you can bring an attitude of interest and curiosity to the sensations you are feeling, as if noticing your breath for the very first time. When you're finished see if you can bring that attitude of interest and curiosity to reading the rest of this article.
In the last 30 years, there has been growing recognition within the field of Psychology of the association between the tendency to be mindful in daily life and a number of positive physical and psychological outcomes. Standard interventions designed to enhance mindfulness (e.g., mindfulness-based stress reduction (MBSR)) have been found to be effective for individuals with chronic pain.
However, as is true in most areas of research, studies with young people have lagged behind. In the context of pain, this is an unfortunate oversight given that adolescents experience high rates of pain [2]. With regard to mindfulness, this oversight may be especially important. Developmental differences between adolescents and adults in the areas of attention, self-regulation and metacognition are central issues in the construct of mindfulness and need to be accounted for in the development of mindfulness skills.
Through a series of studies, we hoped to address this gap in the literature by examining the relationship between mindfulness and pain among adolescents in both real world, and experimental settings [3]. Additionally, we wanted to test the impact of a very brief (15 minute) mindful attention manipulation on adolescents' responses to experimentally induced pain [4].
This research was conducted at the Center for Pediatric Pain Research in Halifax, Nova Scotia. We were extremely fortunate to be conducting this research in Halifax, which is a world center for Shambhala Buddhism and has a large number of regular meditators (both young and old) for a city of its size. Through a partnership with a local private school that incorporates meditation into its curriculum, we were able to recruit 21 adolescents with a regular meditation practice to take part in this research, in addition to 177 adolescents from the general community.
The results of our research have offered further support for the important role that mindfulness plays in the pain experience across the lifespan. Specifically, we found that trait mindfulness was a significant predictor of both real-world and experimental pain outcomes. Adolescents who were more mindful tended to experience less interference in their day-to-day life as a result of pain. Additionally, when they went through an experimental pain task (the cold pressor task), more mindful adolescents reported less intense pain and a higher level of pain tolerance. Importantly we found that the relationship between mindfulness and experimental pain was mediated by reductions in catastrophic thoughts. In other words, adolescents who were high in mindfulness, tended to have lower levels of catastrophic thinking (e.g., "I can't stand this"), and through this relationship experienced reduced pain intensity and increased tolerance.
Results concerning our brief mindful attention manipulation for experimental pain were not so straightforward. Overall, we found that a brief manipulation designed to help adolescents direct their attention towards pain in an accepting and non-judgmental manner had no impact on pain outcomes. However, follow-up analysis showed that there was a significant interaction between our manipulation and the adolescents' meditation experience. Specifically, it appears that this manipulation was effective among adolescents with a regular meditation practice, but was ineffective among non-meditators.
Although these two studies were not conducted with clinical samples and focused to a large extent on acute experimental pain, they do offer support for continued exploration of the impact of mindfulness on adolescent pain. For example, MBSR adapted for adolescents (MBSR-A) has been shown to increase mindfulness among young people [5]. Given that we have shown a strong relationship between trait mindfulness and pain in adolescents, an important next step will be to examine whether interventions that impact trait mindfulness also help reduce pain among young people.
About Mark Petter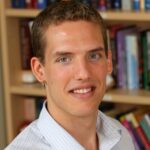 Mark is a PhD Candidate in Clinical Psychology at Dalhousie University, conducting his research at the Centre for Pediatric Pain Research in Halifax, Nova Scotia. He is currently completing his residency in the Health and Rehabilitation Track at the London Clinical Psychology Residency Consortium in London, Ontario. While conducting this research Mr. Petter was sponsored by a CanadianInstitutes of Health Research Doctoral Award and an honorary Killam PredoctoralScholarship. This research was also supported by an IWK Health Centre Category A ResearchGrant and a Dalhousie Department of Psychiatry Research Grant awarded to Mr. Petter.Mr. Petter is a trainee member of Pain in Child Health, a strategic research traininginitiative of the Canadian Institutes of Health Research.
 References
[1] Kabat-Zinn, J. (1996). Full catastrophe living: How to cope with stress, pain and illnessusing mindfulness meditation. London: Piatkus.
[2] King S, Chambers CT, Huguet A, MacNevin RC, McGrath PJ, Parker L, & MacDonald AJ (2011). The epidemiology of chronic pain in children and adolescents revisited: a systematic review. Pain, 152 (12), 2729-38 PMID: 22078064
[3] Petter M, Chambers CT, McGrath PJ, & Dick BD (2013). The role of trait mindfulness in the pain experience of adolescents. J Pain, 14 (12), 1709-18 PMID: 24290451
[4] Petter, M., McGrath, P., Chambers, C., & Dick, B. (2014). The Effects of Mindful Attention and State Mindfulness on Acute Experimental Pain among Adolescents J Pediatric Psychol DOI: 10.1093/jpepsy/jsu007
[5] Brown KW, West AM, Loverich TM, & Biegel GM (2011). Assessing adolescent mindfulness: validation of an adapted Mindful Attention Awareness Scale in adolescent normative and psychiatric populations. Psychological Assessment, 23 (4), 1023-33 PMID: 21319908