A very simple and clinical way to screen how humans perceive touch is to do a tactile acuity assessment. Tactile acuity is a measure of the precision of the sense of touch and there has been fervid interest in tactile acuity and pain in the past decade. Patients with chronic pain, especially chronic low back pain have reduced tactile acuity.[1] Let's think about that for a moment: if you suffer from chronic pain what kind of advantages might your nervous system gain from a decreased precision of touch? Has altered perception of touch got a biological value?
The intuitive answer to the latter question is "no". If tactile acuity is significantly poorer, the localization of tactile cues is worse [2] and the response to that cue is potentially inadequate. We recently contrasted this assumption with the biological role of nociception and pain and we formulated a hypothesis which is in line with the so-called "protection mode" triggered by nociceptive stimuli. Biologically, it is unlikely that nociception would produce unfavorable changes within the central nervous system i.e. worse tactile acuity. Nociception is currently thought to be an adaptive system that warns the brain about danger. Its activation is associated with a vast array of neuroplastic changes reflected in e.g. behaviour change. One manifestation is the allodynic response to non-noxious stimuli in order to protect the body from further damage. We hypothesized therefore that tactile acuity would be more precise in acute than non-specific chronic pain where nociception does not seem to play a crucial role. Such adaptation would enable a more precise recognition and localization of danger cues.
We carried out a randomized controlled double-blind study [3] to investigate the influence of acute experimental pain with and without tissue damage on tactile acuity. Fifty-seven healthy volunteers were allocated to 1 of 3 experimental conditions: acute, nociceptive low back pain induced by saline injection, a sham injection (no skin damage, no nociception) or no intervention. Tactile acuity was investigated before, during the pain experience, and after it vanished. We expected to find a rapid improvement in tactile acuity measured by a battery of tests. Two-point discrimination threshold was the primary outcome. We were further interested in the relationship between pain intensity, its distribution and the magnitude of tactile acuity change. Surprisingly we found that tactile acuity was not improved but deteriorated during acute pain perception (p < 0.001). Two-point discrimination threshold changed from 56.94 mm (95% confidence interval: 53.43-60.44) at baseline to 64.22 mm (95% confidence interval: 60.42-68.02) during the pain experience. Furthermore, maximum reported pain was a significant predictor of tactile acuity deterioration (p < 0.01) and accounted for 26% of the variance. Participants who received a sham injection – the procedure was similar to the real injection but the injection was imitated by a PinPrick needle- or were in the control group (no intervention) did not reveal significant change in tactile acuity.
There are several implications of our results and there seem to be more questions than answers. Firstly, tactile acuity in chronic pain is comparable to tactile acuity in acute pain, so it seems that the duration of pain does not play a role. It is unknown, however, what the biological role of such changes might be. Perhaps, the nervous system adapts to danger cues hierarchically, some body-responses are facilitated some others inhibited. There has to be a cost the organism must pay for other responses that occur during the pain experience e.g. allodynia, movement behaviour or autonomic responses. In our scenario it is just a loss of tactile precision. What about other physiological processes?
The second conclusion is more clinical. Tactile acuity training, typically described as sensory discrimination training, has been suggested as a way to restore sensory functions and alleviate pain. The number of randomized controlled trials is very limited and those that are available do not provide conclusive results in favour of therapeutic effectiveness.[4] We found that pain intensity was a significant predictor of the amount of change in two-point discrimination. Applying reverse inference to that finding suggests that improving sensory discrimination might have hypoalgesic properties. Watch this space, hopefully our future experiments will provide more answers than questions!?
About the authors
Wacław Adamczyk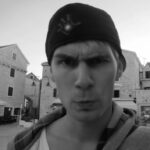 Wacław Adamczyk is a physiotherapist, PhD fellow at the Jerzy Kukuczka Academy of Physical Education in Katowice, Poland. He is also a member of the Pain Research Group at the Jagiellonian University in Kraków. His research focuses on perceptual distortions in acute and chronic pain and the role of learning processes in the formation of analgesic and hyperalgesic effects. Except muscles soreness induced by running he loves mountains, pizzas and strong coffees.
Oskar Saulicz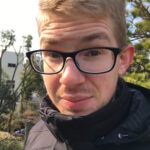 Oskar Saulicz, M.D. is a physician working in the Regional Specialized Hospital (No. 4) in Bytom, Poland. After having graduated the Medical University of Silesia he shares his time for clinical work and research. His scientific interests are relationship between pain and sensory perception and differences in mechanisms underlying chronic and acute pain. He is also fond of history, travelling and delicious food.
Edward Saulicz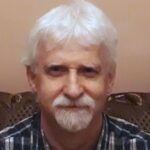 Edward Saulicz is a professor and head of the Department of Kinesiotherapy and Special Methods in Physiotherapy at the Jerzy Kukuczka Academy of Physical Education in Katowice, Poland. He is an author of over 300 academic papers and supervisor of 16 PhD graduates. His research concentrates on the evaluation of compensatory mechanisms in functional dysfunctions of the lumbopelvic complex and the effectiveness of varied physiotherapeutic methods used in the treatment of musculoskeletal disorders.
Kerstin Luedtke
Kerstin Luedtke is a Professor for Physiotherapy at the University of Luebeck. Her clinical background in the multidisciplinary management of patients with chronic spinal pain influences her research interests which is centred around central nervous system alterations in chronic pain. A second line of research focuses on the influence of cervical dysfunctions to primary headaches.
References
[1] Adamczyk WM, Saulicz O, Saulicz E, Luedtke K. Tactile acuity (dys)function in acute nociceptive low back pain: a double-blind experiment. Pain. 2018a Mar;159(3):427-436. doi: 10.1097/j.pain.0000000000001110. PubMed PMID: 29140929.
[3] Adamczyk WM, Luedtke K, Saulicz E. Lumbar Tactile Acuity in Patients With Low Back Pain and Healthy Controls: Systematic Review and Meta-Analysis. Clin J Pain 2018b. 2018;34:82–94: doi:10.1097/AJP.0000000000000499.
[4] Kälin S, Rausch-Osthoff A-K, Bauer CM. What is the effect of sensory discrimination training on chronic low back pain? A systematic review. BMC Musculoskelet Disord 2016; 17:143. doi:10.1186/s12891-016-0997-8.
[2] Wand BM, Keeves J, Bourgoin C, George PJ, Smith AJ, O'Connell NE, et al. Mislocalization of sensory information in people with chronic low back pain: a preliminary investigation. Clin J Pain 2013; 29:737–43. doi:10.1097/AJP.0b013e318274b320.