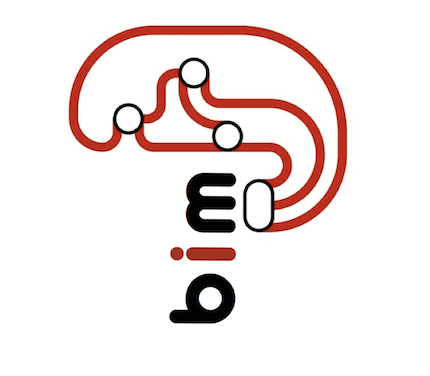 To our readers,
We are excited to announce that RELIEF will now serve as the archive of content originally published on Body in Mind (BIM), which closed its doors last year. BIM, which was established in 2009, published nearly 1,000 blog posts, each one focused on a research article from the field of human studies of pain. For these posts, one of the authors of each research article worked with the BIM team to help communicate knowledge and information about each article to a wider audience, producing highly readable summaries of important research in the field.
We wanted to take on this content because, like BIM, RELIEF's focus is the dissemination of pain research findings using clear and accessible language geared to a wide range of readers, including patients and the broader public. The BIM content nicely complements our plain language summaries of pain research news, interviews, feature articles and podcasts, and provides a boost to our coverage of human studies of pain, which is a key interest of RELIEF readers. For all of these reasons, we are thrilled to include the BIM material on RELIEF. We hope you enjoy this new resource and find the content useful and relevant.
Take a look at all the Body in Mind content now on RELIEF here.
Finally, we invited Lorimer Moseley, Chief Editor of BIM, to share his thoughts about the BIM content and what he hopes RELIEF readers will take away from it. We couldn't agree more with his perspective. See his note below.
Neil Andrews
Executive Editor
RELIEF
Note from Lorimer Moseley:
History of this Body in Mind collection
About 11 years ago, Heidi Allen and I saw a massive gap between the groovy, challenging and exciting discoveries being made by pain scientists and their ability to communicate their discoveries to the people who stand to most benefit from them – people in pain and the clinicians who treat them. So, we started Body in Mind. Over the following decade, Body in Mind grew to over a dozen editorial staff members and published almost 1,000 posts. Each post focused on a research article. The post was usually written by an author of the article, who was assisted by the BIM team to get their article into what we call a "smart but non-specialist" level. We allowed comments for some time, but they were unfortunately trolled to bits, so we stopped.
Why RELIEF?
Over the decade, Body in Mind won numerous awards and quickly became the most influential web and social media-based presence in the clinical pain sciences. It was always free to users and funded by the University of South Australia and some generous philanthropists, who have now shifted their focus towards "on the ground" outreach strategies. As such, we reluctantly turned off the lights late 2019. However, as Chief Editor of Body in Mind, I was absolutely thrilled when RELIEF was happy to take it on and provide it as a free resource. This is a perfect outcome because the content is gold, and the RELIEF audience is perfect.
What's in it and why bother digging around in here?
The research that is presented here is almost entirely "human systems" and "clinical science" research. This is research that is done on living awake humans – not on non-human animals, nor on parts of animals. There are some opinion pieces and those opinions belong to the author, not to Body in Mind or RELIEF. There are a few "mini-series", when a topic has been covered rather than a specific research discovery. All up, there are almost 1000 posts, each about 300 words long and each peer reviewed and co-written for the sake of a non-specialized audience. Almost all have links to the scientific articles they are based on. Should you be looking for interesting, short, accurate and understandable accounts of experiments and studies that are seeking better ways to prevent and treat chronic pain, then you should spend some time digging around in here!
I very much hope you enjoy your travels through the Body in Mind library. I am most grateful to the International Association for the Study of Pain, the publisher of RELIEF, for the opportunity for this material to remain accessible moving forward. Enjoy!
Professor Lorimer Moseley, PhD
Chief Editor
Body in Mind (2009 – 2019)