In Australia, approximately 70% of physiotherapists work as primary contact practitioners in the community in settings such as private practice, sports clinics, community health services (HWA 2014). In these settings, they contend with a range of patient problems, including musculoskeletal conditions. There is an increasing body of evidence which highlight the important role of psychosocial factors, commonly termed as "yellow flags" (psychological reactions to symptoms, e.g., fear-avoidance beliefs about physical activity), in the ongoing maintenance of symptoms and disability (Main and George 2011), which, if untreated, pose challenges to effective physiotherapy management (Gatchel and Wright 2002).
Despite the growing evidence base for the importance and impact of, psychosocial factors, translating this evidence into clinical practice has been inconsistent. This evidence-practice gap (what is known to be effective in research is not translated in clinical practice) is not uncommon and certainly not confined to physiotherapy or psychosocial factors. There are a number of common evidence-practice gaps including diagnostic imaging for uncomplicated non-specific low back pain (NPS Medicinewise 2012), antibiotics for the common cold and acute bronchitis, preventing venous thromboembolism in hospitalised patients (National Institute of Clinical Studies 2003), arthroscopies for knee osteoarthritis (Siparsky et al., 2007) and probably the most famous of them all, hand washing (Mortell 2012).
There are many reasons for this (psychosocial) evidence-practice gap, including varied description and lack of consensus regarding the definition of the psychosocial constructs in the literature (Martikainen et al.,2002; Egan et al., 2008), physiotherapists' assessment and analysis of patients' psychosocial status being less developed and less structured than their biomedical assessment (Haggman et al., 2004; Overmeer et al., 2004; Main and George, 2011) and physiotherapists difficulties with recognition of yellow flags modifiable through physiotherapy interventions versus those that are non-modifiable (Haggman et al., 2004). As little is known about how physiotherapists' in clinical practice setting actually assess patients' psychosocial status (Overmeer et al., 2004), our research aimed to address this knowledge gap.
Using qualitative descriptive research methodology, we conducted semi-structured interviews with nine registered physiotherapists, who had a minimum of six months experience, currently working in private physiotherapy practice and dealing predominantly with patients with musculoskeletal problems (Singla et al., 2015). Findings from our research shed light on physiotherapists' understanding of and approaches towards psychosocial assessment in clinical practice. Firstly, physiotherapists acknowledged that although they considered psychosocial factors to be important, they didn't know how to identify their relevance or what to do with the presenting psychosocial factors. Often physiotherapists' recognition of psychosocial factors was limited to those that affected the prognosis or chronicity of the condition. Physiotherapists conceptualised these factors as something that is either present or absent; and when present, associated them to negative factors that adversely affected the patients' clinical presentations and confined to patients belonging to certain groups (such as compensation schemes). Psychosocial assessment was often conducted in an informal, opportunistic manner with "gut feeling" and general observations used to sense a psychosocial problem. If, and when, formal psychosocial assessments were undertaken, this was driven by procedural requirements (formal reports for compensable organisations) rather than to inform clinical decision making. The perceived lack of recognition for, and understanding of, psychosocial factors lead the physiotherapists to ignore these factors and focus on those they felt they had better skills (such as physical factors).
Physiotherapists, in our research, highlighted numerous barriers to the assessment of psychosocial factors in clinical practice. These barriers include limited training and education, lack of readily accessible and targeted tools and interpersonal issues (such as in some instances being uncomfortable to raise psychosocial issues with patients). In terms of overcoming these barriers, physiotherapists called for more training in psychosocial factors specifically and also training to improve rapport and communication with their patients (which may facilitate assessment). They also called for simple and clinically relevant tools which can be readily and easily utilised in clinical practice.
So, despite a significant body of research on psychosocial factors, physiotherapists continue to struggle to put this into practice. For example, seven out of nine physiotherapists who participated in this research have, or were currently undertaking, postgraduate qualifications, during which they would have had training in psychosocial factor assessment and management. And yet, as clinicians, they were unsure how to identify their relevance or what to do with the presenting psychosocial factors, ending with calls for more training. Does this mean we raise the white flag and give up saying it's just too hard? No, not necessarily. Waving the white flag will only continue to grow the (psychosocial) evidence-practice gap, with those in need not getting the best care possible. Thanks to implementation science, we are now better informed about how to affect change in health care. Changes need to occur at a number of different levels. Given the move towards biopsychosocially oriented practice, psychosocial assessment should be considered as an integral part of physiotherapy assessment, and not merely an add-on. Education about psychosocial theory and assessment should be embedded throughout various stages of education (entry level, postgraduate and ongoing professional development) and practicing physiotherapists should be appropriately guided and supported in the application of psychosocial assessment (and management) theory to practice (Daykin and Richardson 2004). The evidence from implementation science suggests that there is no one size fits all and that a range of strategies (such as curricula reform, access to ongoing education and training, readily available tools and resources) should be considered if current practice is to match current evidence.
About the authors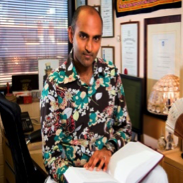 Dr Saravana Kumar is a health services researcher based at the School of Health Sciences, International Centre for Allied Health Evidence at University of South Australia. He is passionate about quality health care and using evidence to inform health service planning and delivery. He is committed to addressing barriers to the uptake of evidence into clinical practice and has worked with clinicians in implementing best practice in physiotherapy specifically and allied health more broadly.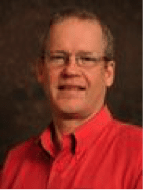 Mark Jones is program director of postgraduate programs in coursework physiotherapy within the School of Health Sciences, International Centre for Allied Health Evidence at University of South Australia. He has a long history of doing ground-breaking research clinical reasoning, clinical decision making and critical thinking. From a clinical point of view, he is passionate about musculoskeletal physiotherapy, including neuromusculoskeletal disorders, spinal and shoulder instabilities and pain.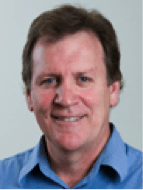 Dr Ian Edwards is a senior lecturer at the School of Health Sciences, International Centre for Allied Health Evidence, University of South Australia. His teaching interests include ethics, clinical reasoning, musculoskeletal physiotherapy, sociology of health and qualitative research. His research interest includes clinical reasoning, ethics and vulnerable populations and chronic pain.

Mukul Singla is a physiotherapist who specialises in musculoskeletal, orthopaedics and sports physiotherapy. He has been a physiotherapist for over 12 years and is currently working in a clinical practice in Adelaide. His belief is that complex problems often have simple solutions and often people have a good insight into their problems, you just need to listen and guide them in the right direction.
References
Daykin AR, Richardson B (2004): Physiotherapist's pain beliefs and their influence on the management of patients with chronic low back pain. Spine;29(7):783e95.
Egan M, Tannahill C, Petticrew M, Thomas S (2008). Psychosocial risk factors in home and community settings and their associations with population health and health inequalities: a systemic meta-review. BMC Public Health;8:239.
Gatchel RJ, Wright AR (2002): Occupational musculoskeletal pain and disability. In: Turk DC, Gatchel RJ, editors. Psychological approaches to pain management. 2nd ed. New York: The Guilford Press; p. 349e64.
Haggman S, Maher CG, Refshauge KM (2004): Screening for symptoms of depression by physical therapists managing low back pain. Physical Therapy;84:1157e66.
Health Workforce Australia (2014): Australia's Health Workforce Series – Physiotherapists in Focus.
Main CJ, George SZ (2011): Psychologically informed practice for management of low back pain: future directions in practice and research. Physical Therapy; 91:820e4.
Martikainen P, Bartley M, Lahelma E (2002): Psychosocial determinants of health in social epidemiology. International Journal of Epidemiololgy;31:1091e3.
Mortell M (2012): Hand hygiene compliance: is there a theory-practice-ethics gap? British Journal of Nursing. 21(17): 1011-1014.
National Institute of Clinical Studies (2003): Evidence–Practice Gaps Report, Volume 1. NICS, Melbourne.
NPS Medicinewise: Low back pain: scans are unlikely to help.  Viewed on 2nd April 2015
Overmeer T, Linton SJ, Boersma K (2004): Do physical therapists recognise established risk factors? Swedish physical therapist's evaluation in comparison to guidelines. Physiotherapy;90:35e41.
Singla, M, Jones, M, Edwards, I, & Kumar, S (2015). Physiotherapists' assessment of patients' psychosocial status: Are we standing on thin ice? A qualitative descriptive study Manual Therapy, 20 (2), 328-334 DOI: 10.1016/j.math.2014.10.004
Siparsky P, Ryzewics M, Peterson B, Bratz R (2007): Arthroscopic Treatment of Osteoarthritis of the Knee: Are There Any Evidence-based Indications? Clinical Orthopaedics & Related Research; 455:107-112.