Placebo effects are a great way to start a conversation, particularly if one is at a Clinical Trials Festival. Rather than being fascinated by the possibilities of the brain's internal capacities to influence its own outputs, some believe placebo effects are a nuisance and something to either ignored or removed. Well, as you will see from this post from someone who actually knows about placebo, writing about the work of, perhaps, Professor Placebo, there is a lot we now know about the physiology of placebo effects.  We are most fortunate that Dr Machado agreed to write this for us and we look forward to the discussions it generates.
The Placebo effect
The placebo effect has long been a topic of fascination by lay people, clinicians and researchers because of the intriguing influence of consciousness on the body's physiological processes. Fabrizio Benedetti's 2005 symposium paper "Neurobiological mechanisms of the placebo effect" provides a summary of the different mechanisms underlying the placebo effect, particularly those related to brain neurotransmission and neural function [1]. The key mechanism reviewed by Benedetti is an opioid-mediated circuitry of modulation triggered by patient's expectations, which has been shown to influence analgesic, respiratory and cardiovascular responses.
Although some of the neural pathways mediating placebo effects haven't yet been totally explained, the vast amount of literature on their neurobiological basis has certainly discouraged the skeptics who question the existence of these effects [2]. More recently, with the use of functional magnetic resonance imaging (fMRI) of the brain, it's even possible to "see" the changes in neuronal activity elicited by the administration of placebos [3]. But does this imply placebo effects should be considered a key factor for the improvement of patients receiving medical treatments in clinical practice? Maybe.
There is a considerable amount of research supporting that patients with higher expectations achieve more favorable outcomes for a wide range of medical conditions [4]. Thus, at a first glance it seems clear that placebo effects (at least those triggered by expectations) are indeed a key factor for the improvement of patients in clinical practice. Those more enthusiastic even believe placebo effects are so powerful that the prescription of placebos should be encouraged [5]. It's not my intention to discuss such prescription, although there are obvious ethical reasons to question this approach.
On the other hand, findings of clinical research investigating the magnitude of placebo effects indicate it's still questionable whether these effects are large enough to be useful in clinical practice [6, 7]. Moreover, there is a lack of evidence to support the impact of expectations on patients' response to specific treatments; that is, to support the role of expectations as treatment effect modifiers [8] (this is different from the findings of expectations predicting more favorable outcomes as it implies a direct link or interaction between expectations and the type of treatment received).
If placebo effects are so powerful that patients get better just because they expect to, and if their improvement has no relation to what type of treatment they had received, one may question why doctors and other health professionals spend so many years of their lives studying to achieve their graduate and post-graduate degrees. In fact, this means that with a good work of persuasion, any person (a doctor, a clown, a salesperson, etc) can boost patient's recovery to an extent specific treatments can't. Maybe, and unfortunately, this is the truth, but I'd rather believe we are still missing an important part of the story. My biggest concern is that the beautiful brain pictures coming from fMRI studies that show placebo effects altering neural function overshadow the true relevance of these effects in "real life". Therefore, I wouldn't yet be so confident that because we can now "see" these effects we should believe they can do extraordinary things!
About Luciana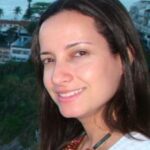 Luciana Machado completed her PhD at The George Institute for Global Health/University of Sydney in 2008 and currently holds a Post-doctoral research position at the Federal University of Minas Gerais, Brazil. Luciana's research focuses primarily on the epidemiology of musculoskeletal diseases, but she has also devoted an important part of her work to study the impact of placebos on pain outcomes and the methodological issues surrounding the use of placebos in clinical research.
References


[1] Benedetti, F, Mayberg H, Wager T, Stohler C, Zubieta J (2005). Neurobiological Mechanisms of the Placebo Effect Journal of Neuroscience, 25 (45), 10390-10402 DOI: 10.1523/JNEUROSCI.3458-05.2005
[2] Kienle GS, & Kiene H (1997). The powerful placebo effect: fact or fiction? Journal of clinical epidemiology, 50 (12), 1311-8 PMID: 9449934
[3] Wager TD, Rilling JK, Smith EE, Sokolik A, Casey KL, Davidson RJ, Kosslyn SM, Rose RM, & Cohen JD (2004). Placebo-induced changes in FMRI in the anticipation and experience of pain. Science (New York, N.Y.), 303 (5661), 1162-7 PMID: 14976306
[4] Mondloch MV, Cole DC, & Frank JW (2001). Does how you do depend on how you think you'll do? A systematic review of the evidence for a relation between patients' recovery expectations and health outcomes. CMAJ : Canadian Medical Association journal = journal de l'Association medicale canadienne, 165 (2), 174-9 PMID: 11501456
[5] Talbot M: The placebo prescription. In: New York Times Magazine. The New York Times Company (available at www.nytimes.com); 2000.
[6] Hrobjartsson, A., & Gotzsche, P. (2004). Is the placebo powerless? Update of a systematic review with 52 new randomized trials comparing placebo with no treatment Journal of Internal Medicine, 256 (2), 91-100 DOI: 10.1111/j.1365-2796.2004.01355.x
[7] Kamper SJ, Machado LA, Herbert RD, Maher CG, & McAuley JH (2008). Trial methodology and patient characteristics did not influence the size of placebo effects on pain. Journal of clinical epidemiology, 61 (3), 256-60 PMID: 18226748
[8] Machado L, Maher C, Herbert R, Smeets R, McAuley J: Patient's preferences do not predict their response to the McKenzie method. In: 13th World Congress on Pain (poster); Canada; 2010.