Graduating as a health professional can be both exciting and daunting. When we first qualified as physiotherapists, we couldn't wait to get started. We were sent to a beautiful, rural, remote area of South Africa where we started clinical work under minimal supervision. But it was not long before we found ourselves out of our depth and wondering how to adapt. Our city-based training had prepared us well for administering effective, evidence-based therapy within a modern urban setting, but as soon as we hit the rural setting, that framework started to show its cracks. Most of our patients were traditional Zulu women who bore heavy physical loads and immense social stress. Their understanding of pain differed vastly from anything we had ever encountered – let alone been trained to address – and they spoke a different language (both literally and metaphorically). We found it difficult to apply what we had been taught: we could see that our principles of physiotherapy needed to be adapted quite dramatically, but we didn't know where to start.
Rural Zulu women don't have chairs – or short hamstrings. They don't carry loads in their arms – they carry babies on their backs and almost everything else on their heads. They keep their legs together at all times, which makes traditional squat-to-lift advice redundant. Every day, they walk long distances to fetch water, carrying 25-litre containers on their heads. They tend their subsistence gardens standing on their feet, bent forwards with amazingly long hamstrings and straight spines to bring their hands to the ground, and stay in that position for hours while they plant seedlings and harvest food. We found the ergonomic principles which we had been taught to be completely irrelevant in this context: these women have to bend, lift and carry to survive – and the way they adapted to do that may, in fact, be more sensible than the approaches recommended by westernised occupational safety guidelines.
Traditional Zulu beliefs about pain commonly involved the idea that the whole person was ill, or that they had been bewitched. Pain was often widespread and did not have a clear structural focus. Trying to "explain pain" to patients with these beliefs, when we shared neither their language nor their culture, seemed like an insurmountable challenge. Manual therapy approaches lost their relevance: specific impairments were difficult to detect, most patients could only be seen monthly and the facilities in which we saw them had limited privacy for bodily exposure. Specific exercises and ergonomic advice seemed inappropriate in light of the enormous physical demands of the women's lifestyles.
In this Paper we highlight our extraordinary experiences as young graduate physiotherapists in this setting. We explore aspects of the lifestyle and culture of the women we were privileged to work with. We reflect on the inadequacy of our 'western world' perspective for dealing with pain in this community, where our patients' pain beliefs and life experiences were so different from our own. We highlight the enormous challenges to providing effective care to impoverished and culturally distinct, rural populations. These concerns are not unique to South Africa. Most countries in our increasingly globalised world have a diversity of cultural groups within them. We consider how physiotherapy programmes may be able to equip graduates to better adapt to different cultural and economically disadvantaged groups for the management of musculoskeletal pain.
Tory Madden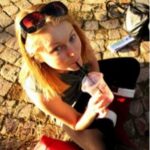 Tory arrived from South Africa to start her PhD at BiM.  She is a physiotherapist who worked clinically before turning her focus toward research.  She is interested in pretty much anything related to pain and neuroscience, thanks to some particularly inspirational teaching by Romy Parker during her undergraduate training at the University of Cape Town.
Tory's research looks at classical conditioning and pain.  She is also an associate editor for BiM.  She tries to spend much of her spare time exercising to compensate for the vast quantity of chocolate that lives in her bottom desk drawer.  Luckily, she loves trail running as much as she does food.
Reference
Victoria J Madden, Peter O'Sullivan, Julia Fisher, Busisiwe Malambule (2013). 'Our training left us unprepared' – two physiotherapists' reflections after working with women with low back pain in a rural Zulu community in South Africa. Journal of Community and Health Sciences, 8 (2) PDF