The rate of smartphone ownership in Australia is among the highest in the world. According to the Deloitte 2015 Consumer Survey, almost 80% of Australians own a smartphone. Online technologies, such as apps, can help us manage our health and they are influencing healthcare in new and exciting ways. There are currently over 259,000 health apps available in the app stores,[1] but how do we separate the good from the not-so-good apps? Currently, there is negligible regulatory control over the content of health apps. Additionally, there is little evidence about the content quality of health apps, so consumers often rely on in-app user rating and reviews to select an app. As a result, consumers are vulnerable to selecting an apps in which the benefits to their health condition may be questionable.
In light of the popularity of health apps, our research group has recently published a study in Best Practice & Research: Clinical Rheumatology that reviewed smartphone apps for the self-management of low back pain of any duration.[2] We chose low back pain due to its high prevalence and costs. Low back pain affects about a quarter of Australia's population at any point in time, and is believed to cost the healthcare system $4.8 billion each year.[3]
Until last year, pharmacological treatments used to be commonly recommended as first-line care for low back pain in major guidelines. Now, exercises and self-management interventions have been given more focus.[4] Therefore, apps represent a potentially useful way of helping people with low back pain manage their own condition. However, the quality of apps for low back pain has never been evaluated, and it was unclear whether the content of these apps reflected current guideline recommendations. Therefore, we wanted to answer the following questions: 1) What is the quality (functionality, design) of currently available apps for the self-management of low back pain? 2) Do apps recommendations comply with current best-practice guidelines?
What did we do? We performed a review of apps for the self-management of low back pain. We searched the Australian iTunes and Google Play stores in November 2016. The quality of the apps was appraised for functionality and design using a standardised scale that assesses five domains: i) engagement (entertainment, interest, customisation, interactivity, target group); ii) functionality (performance, ease of use, navigation, gestural design); iii) aesthetics (layout, graphics, visual appeal); iv) information (accuracy of app description, goals, quality and quantity of information, visual information, credibility, evidence base); and v) subjective quality. The interventions recommended by the apps were benchmarked against the 2016 National Institute for Health and Care Excellence (NICE) guidelines for low back pain[4] in order to evaluate whether the included apps provided evidence-based interventions (categorised as "yes/no").
What did we find? After screening over 700 apps, we found 61 current apps available for the self-management of low back pain. The quality of the apps was low, since they generally had non-engaging features, unattractive layouts, and questionable or low-quality information. We found that app quality scores were not associated with in-app or online user ratings, but that the highest quality scores came from the apps that required some payment. Overall, app developers selected interventions that are endorsed by guidelines, such as yoga, Pilates, stretching and strengthening exercises. However, only 6 apps provided some type of educational intervention in combination with an exercise program, an approach that is more closely aligned with the 2016 NICE guideline recommendations. Only three apps recommended interventions not endorsed by the NICE guidelines. None of the apps had been tested in the published scientific literature for user acceptance or effectiveness in improving the symptoms of low back pain.
So what do these findings tell us?  Because the overall score of app quality was low, we suggest that app developers should work closely with clinicians, researchers, and patients to overcome the limitations identified in our review. Specifically, they should ensure app content is accurate, evidence-based, and engaging. Future studies should also investigate the validity and user acceptance of apps and their features. Based on our findings, consumers should not use in-app or online user ratings as a guide to select an app, since the ratings were not associated with the app content quality. We also note that consumers should be cautious about which app they chose and realise that developers often provide the 'false message' that their apps can provide instant pain relief. Consumers need to be aware that there is no proof that currently available apps work for low back pain, as they have not been tested for effectiveness. Further robust studies are needed to test the effectiveness of app use in the management of low back pain. 
About Marina Pinheiro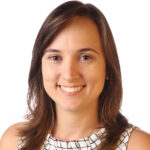 Marina is a lecturer within the Discipline of Physiotherapy at the University of Sydney. Her research interest includes understanding risk factors for musculoskeletal conditions employing twin studies, effectiveness of interventions for low back pain, barriers for implementation of physical activity interventions in clinical settings, and evidence-based practice including access to, quality and useability of research evidence.
Email: marina.pinheiro@sydney.edu.au
Twitter: @mabpinheiro 
About Gustavo Machado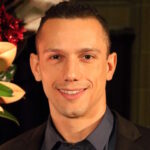 Gustavo is a Postdoctoral Research Fellow at the School of Public Health, The University of Sydney. His research focuses on the efficacy of contemporary interventions for low back pain. He is also interested in health services research, currently working on the SHaPED trial: a stepped-wedge cluster randomised trial aiming to evaluate and implement the NSW Agency for Clinical Innovation (ACI) Model of Care for acute low back pain in Emergency Departments, in collaboration with Sydney Health Partners – an NHMRC Advanced Health Research and Translational Centre.
Email: gustavo.machado@sydney.edu.au
Twitter: @gustavocmachado
References
[1] mHealth App Developer Economics 2016 – 6 th annual study on mHealth app publishing based on 2,600 plus respondents. research2guidance.com Accessed 27 July, 2017.
[2] Machado GC, Pinheiro MB, Lee H, et al. Smartphone apps for the self-management of low back pain: A systematic review. Best Practice & Research Clinical Rheumatology
[3] Arthritis and Osteoporosis Victoria. (2013). A problemworth solving. The rising cost of musculoskeletal conditions in Australia. Melbourne, Australia: Arthritis and OsteoporosisVictoria.
[4] National Institute for Health and Care Excellence. Low back pain and sciatica in over 16s: assessment and management. London: National Institute for Health and Care Excellence; 2016.