I read a disturbing review recently, about the state of the art treatment for persistent pain as being topical amitriptyline or removal of the offending tissue.  If we were discussing low back pain most would agree these would be ridiculous treatment options.  Imagine my crinkled nose of disdain to find this commentary in July 2012 regarding the functional outcome of treatment for vulvar pain (vulvodynia).[1]  Roughly 44% of the patients in the two studies reviewed still had pain with sex at the end of the follow-up period.
Topical medication or cutting the bits off are considered the two best options and result in roughly chance success. Can we do better?  Vulvodynia describes an area that hurts, not the cause of the pain.  It's safe to say that in acute and chronic pain there are multiple inputs that may drive a pain response. We need to look at the possible contributors or triggers of this response. Maybe we need to take an alternate approach where we look at changing the interaction with the bit that hurts.  In physical therapy we aren't avoiding it or cutting it off, we are trying to figure out why it's doing what it's doing.
So what might be the cause?  A clever group in Oregon did a histological study with vulvar tissue following vulvarectomy for pain.[2]  They found neuroinflammatory markers increased in both primary and secondary vulvodynia. While this is interesting, that inflammation and neural sensitivity play a role in vulvar pain (not surprising?),  it fails to show causation.  The authors clearly state they have no controls – no otherwise healthy vulvas where used as comparison.  We don't know what's normal. And the treatments we have are no better than chance.  That can't be good enough.
Persistent pelvic pain of all sorts is getting more popular to discuss, but the discussions sound much like the back pain theories of the 1980s.  Let's not settle for nearly 50% dissatisfied customers. I'd really like vulvarectomies to become a passé approach, for now it's still considered an option.  Phantom vulvar pain – not fun to treat, but certainly less fun to experience.  I am not willing to settle for "good enough" when there is so much more possible.
About Sandy Hilton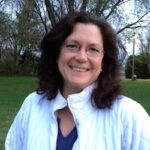 Sandy is a physical therapist with a private practice in Lincoln Park – Chicago, USA.  She is the Director of Programming for the Section on Women's Health of the American PT Association and is supported by the Section to bring top-notch speakers on such things as Pain Neuroscience to the conferences.  Sandy is curious about the application of Graded Motor Imagery in pelvic pain and has been stretching CRPS and GMI research to extreme lengths in clinical practice for chronic pelvic pain conditions.
References
Nguyen RH (2012). Sexual medicine: When good isn't good enough–treatment for vulvodynia. Nature reviews. Urology, 9 (9), 482-3 PMID: 22801044
Leclair, C., Goetsch, M., Korcheva, V., Anderson, R., Peters, D., & Morgan, T. (2011). Differences in Primary Compared With Secondary Vestibulodynia by Immunohistochemistry Obstetrics & Gynecology, 117 (6), 1307-1313 DOI: 10.1097/AOG.0b013e31821c33dc