When it comes to health, rural communities take more than their fair share of the burden of disease and disability. Chronic pain is no exception to this rule – stats would suggest that these problems are bigger in rural communities than they are in the cities. The prevalence of persistent disabling pain, pain-related opioid dependency and opioid-related death and disability, lost productivity due to pain, early departure from the workforce due to pain, pain-related physical and social withdrawal, depression and suicide hit rural communities harder.  And make no mistake – unless we act now, these problems will get worse. We really can't wait for our research discoveries to trickle down to what we in Australia call "The Bush". We need to get it out there now.
Of course, all these problems are not unique to The Bush, but they are arguably more pressing and harder to get at than they are in The City.  I only really began to appreciate this in the last couple of years, thanks mainly to courageous and committed people making it known to me at conferences and via emails and phone calls. At first I was a bit intimidated by the enormity of the challenge, but it didn't take long for things to make sense. These were the things I was mulling around….
We actually know a fair amount about how best to prevent and treat persistent pain.
We know that expectations and worry are more predictive of recovery than scan results and type of injury.
We know that understanding pain biology, learning and implementing active self-management strategies and adhering to a truly biopsychosocial approach, are good things to do.
We know we can teach people about pain biology (although, of course, we could get a lot better at it!), how to reduce worry, alter expectations and facilitate active self-management.
We know that rural health professionals are the heartbeat of their community. They cope with demands we in the city can't imagine, with limited resources and very little support.
Finally, rural communities are exactly that – communities – and considering that persistent pain is a bio psycho SOCIAL phenomenon, that wonderful community spirit might just be a key player in making a real difference.
This is where Pain Revolution comes in. I have gathered another 23 willing cyclists to ride 870km, run 12 public and professional engagement events, take a travelling research lab on the road and raise more than $75,000 while we are at it.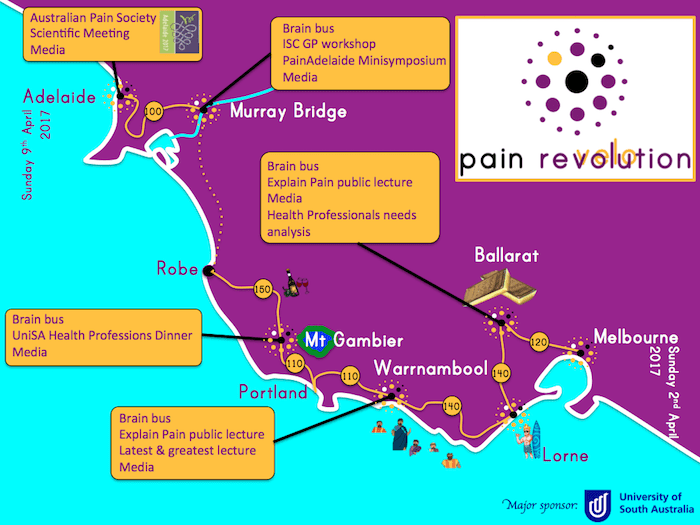 We are going to do this:
Create Conversation. We need tongues wagging in the communities we visit. We need tongues wagging all over the world. We need to get onto the radio and into the local paper. We need to work closely with local champions and clinicians.
Get people to re-engage with pain. Dr Tasha Stanton and Dr Daniel Harvie will be taking The Brain Bus – a mobile illusion van that will fascinate and inspire people to learn more about the amazing science of pain. I will try to convince anyone who will listen that pain is actually fascinating and there is surprisingly a whole lot of hope when it comes to preventing and overcoming it.
Share our knowledge and expertise. The peloton includes pain scientists (such as the Spider Venom guy – Professor Glenn King), doctors and physios. The education team includes Dr YH Yau, internationally renowned neurosurgeon/spinal surgeon and pain fellow, the world-famous and indefatigable David Butler, anaethetist and former president of the Australian Pain Society Dr Malcolm Hogg, pain physicians and specialist pain physios. We will be running public seminars and health professional workshops at each town en route.
Learn. We will listen to rural clinicians and consumers; and we will work together to identify the most pressing problems and how to overcome them.
Raise funds. Our aim is to train and support Rural Pain Educators who will be highly trained in pain biology education and self-management strategies. They will work on the ground to support patients and clinicians as they journey to recovery. Of course we will evaluate the impact of our initiative on real world outcomes – work, function and wellbeing.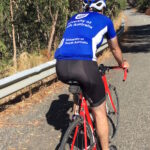 This grand vision won't come off without support and I am very grateful indeed to our major sponsor, University of South Australia. Their international reputation as an innovative, community-facing university at the leading edge of clinical pain science research made this sponsorship even more significant, and we thank them enormously for their ongoing help.
A big shout out also to our Silver sponsors. The International Spine Centre, led by the amazing YH Yau, has joined the Revolution. The centre is a world leader in pain education and training for medical and allied health practitioners. Thanks also to our two Silver sponsors fully committed to reducing the burden of workplace injury and getting people back to work – Gallagher Bassett and Employers Mutual Limited.
We round off that support with bronze sponsorship from the Australian Physiotherapy Association, the Australian Pain Society, NOI, Giant Bicycles and the Port Adelaide Football Club, so we are feeling very supported indeed!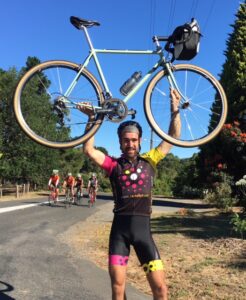 This support has enabled us to get on the road, and we need your help to spread the Revolution far and wide.
You can contribute to the Revolution, and setting up our Rural Pain Educator network by tax-deductible donation HERE. Please share our Everyday Hero page on Facebook, via email, Twitter or however you communicate!  Our Facebook page will be the primary way we're sharing the story, so follow us on Facebook for regular updates and news (including where to meet us along the road!). Let's share this with the world, come and join the Revolution!
About Lorimer Moseley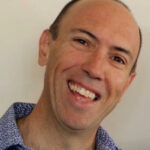 Lorimer is Foundation Chair in Physiotherapy and Professor of Clinical Neurosciences at the University of South Australia, and Senior Principal Research Fellow at Neuroscience Research Australia. He has published 300 scholarly works. His H-index is 59. He leads the Body in Mind Research Group, which investigates the role of the brain and mind in chronic pain.  For full bio, go here.