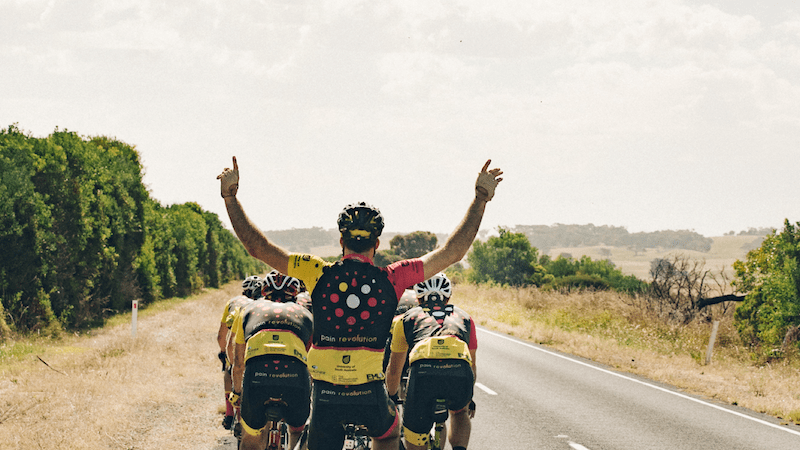 In April 2017, Lorimer and an equally passionate bunch of clinicians, academics and supporters rode their bikes from Melbourne to Adelaide with the aim of reaching out to rural communities struggling with the problem of persisting pain. They challenged themselves with the long days on the bike, and they planted seeds of change in how we approach the big problem of persisting pain at a community level.
It was such a success that the ride is happening again in April 2018, this time in New South Wales. Supported by AIA and UniSA, the ride will leave Sydney and head south to Wollongong, Nowra, Canberra, Cooma and finish in Albury-Wodonga. They're hitting the road armed with a beefed up educational curriculum to use in the communities they visit, which sets the stage for the newly established Local Pain Educator Network to provide ongoing support for rural clinicians, their patients and the communities they work within.
For the cyclists out there, there's still openings for expressions of interest if you'd like to join the ride. There's some  details about the ride and the requirements you need you to know if you'd like to apply. You can find all the information HERE. We're also looking forward to hearing from anyone who would like to volunteer to help with the event, particularly those in the locations we're visiting,
We're using the Pain Revolution facebook page to share the stories and the pictures of the ride, follow us to keep up in touch with the ride. 
Viva la (Pain) Revolution