To tweet or not to tweet, that is the question. Nature journal recently put out "Peer review: Trial by Twitter: Blogs and tweets are ripping papers apart within days of publication, leaving researchers unsure how to react". The fact remains, however, that the application of evidence based medicine to clinical practice means we need to keep up to date with research progress, which in itself is no easy task because it relies on 'pulling' relevant findings from relevant pools of journal literature,  in itself a time-consuming procedure. Perhaps we need to utilise twitter and other forms of social media to better get science to the people – this is what BiM is trying to do.
Social media has enabled us to connect to information in a different way. It provides an opportunity for journals to 'push' the relevant findings to their audience in a targeted and time-efficient manner rather than rely on clinicians to pull out those findings. This brings us to an important question: are pain journals taking this opportunity and how do they compare to the posh journals that appear to be leading this new approach to dissemination.
What did we do? We took the top 10 general medical and the top six pain-focussed journals according to their impact factor and then looked for the presence of blogs, Facebook and Twitter streams using Google search, as well as searching on Journal websites, and directly on Facebook and Twitter.
What did we find? It was surprisingly difficult to find social media sites even for the journals that did have them, however, several high-impact general medical journals had a strong social media presence with at least twice weekly blog entries, twitter and facebook posts. In contrast, pain-focussed journals had virtually no social media presence.
Here is the gist of our data.  You will see that the top journals, for example the New England Journal of Medicine (NEJM), have entries under blog, Twitter, Facebook, and YouTube (the links are active if you want to check them out). Some journal social media sites are clearly aiming at clinicians, for example The Lancet, others are also aiming at the educated general public and, perhaps, patients. This seems to be a different kettle of fish – almost skipping the clinician. Do we run the risk of tweeting or facebooking medical advice to the patient community who are under-resourced to interpret it in the manner that is intended (the NEJM facebook page for example does not engage with those that comment)? Or should we utilise every medium to get information straight to the patients? BiM is just about dissemination to clinicians and clinical scientists. We  don't want to be providers of direct patient advice. That said, we want our material to be appropriate for non-clinicans/scientist readers should they be interested. Ultimately we want BiM to be a conduit between science and the clinic. More importantly, in the context of this post, we want to encourage the journals themselves to take on this role.
All that said, we have a running debate here at BiM as to what the impact of social media-based dissemination on clinical practice really is, and whether it can indeed be measured.
[table "" not found /]
About Heidi Allen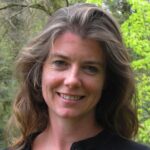 We reckon that an all too common problem with 'science' is that it is only ever broadcast to 'scientists'. Even then, it is often in journals that are read by a tiny proportion of the community. So, we sat down and thought 'how can we better disseminate what we do – that is, how do we get the message out there, be a credible and interesting source of commentary on things to do with our research?'  How can we facilitate all those lovely ideas out there into research? Our answer: Heidi.  Heidi has set up, run, bugged us all about contributing to this website. She reckons it will serve the aim of the group – to disseminate and facilitate research into the brain and mind in chronic pain disorders. We reckon she is right.

Mandavilli A (2011). Peer review: Trial by Twitter. Nature, 469 (7330), 286-7 PMID: 21248816