Evidenced-based medicine integrates clinical experience with the results of the best available clinical research data to inform treatment decisions. Optimal application of evidenced-based medicine requires 2 things. First, the results of clinical research must be reported in the peer-reviewed literature in a clear, concise, and transparent manner for busy clinicians and authors of treatment guidelines. Second, clinicians, policy makers, and authors of treatment guidelines must be able to critically evaluate the results of that research. Randomized clinical trials (RCTs) are considered to provide the strongest evidence for treatment efficacy and safety, but as with any research design, the strength of the evidence depends on the quality of the study and the quality of the reporting of its results.
RCTs with a cross-over design in which each participant receives both the experimental and control treatment can often determine whether a treatment is efficacious using fewer participants than a trial in which participants are randomly assigned to either one group or the other (i.e., parallel group trial). This is because the variability or "noise" that is introduced in the data from participants' variable pain severity and pain reporting (i.e., between-participant variability) is eliminated in cross-over trials. The between-participant variability is eliminated by comparing the treatments within each participant. In order for this potential increase in efficiency to be achieved, the statistical analyses of the data must be performed correctly. The correct methods for data analysis are different from those used in parallel group trials and are likely less familiar to clinicians and authors of treatment guidelines.
In our recent study "Reporting of cross-over clinical trials of analgesic treatments for chronic pain: ACTTION systematic review and recommendations", we evaluated the reporting quality of RCTs of treatments for chronic pain with a cross-over design. We identified deficiencies in clear reporting of whether the analyses were performed using proper statistical methods to take advantage of the increased efficiency that the design can provide.  We also found that less than one-third of articles reported sufficient information for the results to be included in meta-analyses, which are used to combine results from multiple clinical trials of the same treatment for an overall estimate of efficacy. The article provides a list of recommendations for authors and reviewers to promote clear reporting of RCTs with a cross-over design in future publications. Our article also provides an explanation regarding how to critically interpret results of cross-over trials and can be used as a resource for clinicians and authors of treatment guidelines.
About Jennifer Gewandter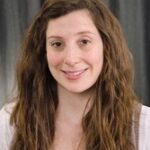 Jennifer Gewandter, PhD, MPH is an Assistant Professor in the Anesthesiology Department of the University of Rochester and an Assistant Director of the ACTTION public private partnership. Her research interests include optimizing designs of RCTs of treatments for pain and peripheral neuropathy, with a particular focus on chemotherapy-induced peripheral neuropathy (CIPN) and chronic low back pain. She has published multiple articles evaluating the quality of reporting of various aspects of analgesic RCTs as well as 2 articles outlining IMMPACT recommendations for the design of proof-of-concept and prevention clinical trials for chronic pain. Her research interests also include evaluating interventions for CIPN and the impact of CIPN on patients' quality of life and functional abilities.
Reference
Gewandter, Jennifer S.; McDermott, Michael P.; McKeown, Andrew; Hoang, Kim; Iwan, Katarzyna; Kralovic, Sarah; Rothstein, Daniel; Gilron, Ian; Katz, Nathaniel P.; Raja, Srinivasa N.; Senn, Stephen; Smith, Shannon M.; Turk, Dennis C.; Dworkin, Robert H (2016) Reporting of cross-over clinical trials of analgesic treatments for chronic pain: Analgesic, Anesthetic, and Addiction Clinical Trial Translations, Innovations, Opportunities, and Networks systematic review and recommendations. Pain 157 – Issue 11 – p 2544–2551
Commissioning Editors Neil O'Connell and Carolyn Berryman