A systematic review and meta-analysis has just come out in The Journal of Pain looking at the efficacy of "movement representation techniques" for people with limb pain. Now, you might ask "what is a movement representation technique"? Well, according to the authors of this review, a movement representation technique can encompass any therapy that uses the imagination or observation of a pain-free movement. Identified therapies included were mirror therapy, motor imagery and action observation.
The review was limited to randomised controlled trials. Fifteen studies were included –with 397 participants in total. Pain conditions were complex regional pain syndrome (CRPS – type I and II), phantom limb pain, post-stroke pain, and non-pathological pain. The majority of interventions were mirror therapy, a handful were motor imagery, a couple with graded motor imagery, and one action observation study. Outcome measures were pain ratings, disability and quality of life.
The main conclusions was that there was some evidence supporting movement representation techniques to reduce limb pain. Interrogating the specific pain groups and therapies – the main effect was mirror therapy and graded motor imagery to reduce CRPS limb pain. The authors made an argument that graded motor imagery includes mirror therapy, and perhaps the effect is due to mirror therapy alone, although this seems unlikely as the order of graded motor imagery seems to be important (as reported in Moseley 2005). Pain was also reduced in people with non-pathological pain (acute). Interestingly, what this means is that this technique was beneficial in people with acute and chronic pain. Regarding other outcomes, disability was reduced after treatment and effects on quality of life were not significant.
Unfortunately there were substantial differences in treatment duration between studies, with some studies limiting their treatment duration to 5 days, whereas others were as long as 6 weeks. Methodological quality was generally fair, with 11 out of 15 studies scoring 6-8 out of 10, although one study scored as low as 1. There is a substantial potential for publication bias and overall, the strength of the evidence in this review seems fairly weak.
One thing that I thought was neat about this review, is that it was not isolated to chronic pain. They had a bunch of studies under the banner of 'non-pathological limb pain' – including ankle sprain, knee replacement, anterior cruciate ligament repair and rotator cuff injury.  Not too many studies look at acute pain and chronic pain when it comes to these therapies, so this made for an interesting addition. Surprisingly (to me at least) there was no mention of left/right judgments fulfilling the criteria of a 'movement representation technique'. Any thoughts on this?
 About Sarah Wallwork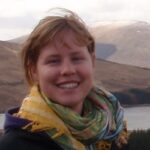 Sarah is in the final stages of her PhD at BiM Adelaide. Her interest is in defensive peripersonal space, threat identification and reflexes. Sarah has been around here for a while – finishing her Honours thesis in 2010 in normative left/right neck rotation judgments. We're looking forward to seeing what she gets up to next.
References:
Thieme, H, Morkisch, N, Rietz, C, Dohle, C, Borgetto, B, 2015, The efficacy of movement representation techniques for treating limb pain – a systematic review and meta analysis, The Journal of Pain, In Press. DOI: 10.1016/j.jpain.2015.10.015
Moseley, G.L. 2005, Is successful rehabilitation of complex regional pain syndrome due to sustained attention to the affected limb? A randomised clinical trial. Pain, 114(1), 54-61