Neil OConnell and Lorimer Moseley just wrote this piece for The Conversation 'Acupuncture research – the path least scientific?' and it triggered some pretty heated debate – The Conversation stopped comments for fear of the abuse getting beyond what they see to be appropriate for the public space.
It is indeed amazing to see how fired up and off-topic people get, and also how the main message of a piece can be lost when it clangs against core beliefs – reminds me of a good mate, Johnno Riley, who said 'You can't argue doctrine'.
Not to speak for Neil here, but I for one am actually convinced that there is some magic that happens when an expert Acupuncturist treats someone in pain – indeed in any off-health state. However, I am also satisfied that the magic is not in the needles or where they are put. So, this makes for some exciting experiments – what is the magic? Can we get a sufficiently good handle on it to use it clinically?
I wrote a short letter on this some time ago in the BMJ and Dr Steve Kamper and Dr Chris Williams have written a lovely piece soon to star here on BiM. So check out our prickly number in The Conversation and wait for their blog in just a wee while…..
About Lorimer Moseley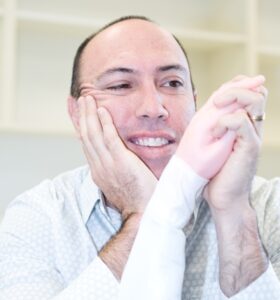 Lorimer is NHMRC Senior Research Fellow with twenty years clinical experience working with people in pain. After spending some time as a Nuffield Medical Research Fellow at Oxford University he returned to Australia in 2009 to take up an NHMRC Senior Research Fellowship at Neuroscience Research Australia (NeuRA). In 2011, he was appointed Professor of Clinical Neurosciences & the Inaugural Chair in Physiotherapy at the University of South Australia, Adelaide. He runs the Body in Mind research groups. He is the only Clinical Scientist to have knocked over a water tank tower in Outback Australia.
Link to Lorimer's published research here. Downloadable PDFs here.