Shaking it up
Most of us working in the pain field know the many challenges well. Challenges are widespread, reaching from the health systems (macro) level, downstream through service delivery level and into the clinical (micro) coalface. How can we approach this complexity to achieve person-centred care and respond to the escalating burden associated with musculoskeletal pain in an efficient, effective and sustainable way? It's time to shake it up and look how we can address these challenges through system-wide reform.
Why now and why in pain care?
The burden of disease associated with non-communicable disease (NCD), and musculoskeletal pain in particular, is rising… and fast. We need to act now[1]. As a community, musculoskeletal clinicians and researchers, service providers and policy makers collectively are in the ideal position to lead system change: many working with musculoskeletal pain understand the context of complexity, multi-morbidity and the need for teamwork.
What are Models of Care?
Models of Care (MoCs) are a system-level enabler to drive evidence for 'what works' across the whole of health: from policy/systems, across service delivery and into practice. MoCs provide a springboard to support a reform agenda in health systems[2]. MoCs do this by describing not only what care to deliver but also 'how to' deliver care. They move beyond clinical guidelines (the 'what') to a focus on implementation (the 'how).
We've previously reviewed the contemporary evidence for musculoskeletal MoCs[3] and outlined how to support implementation of coordinated care, across different economic settings to achieve the right care at the right time in the right place, delivered by the right team, and using the right resources[4].
In this blog, we give a snapshot of enablers to implementation of MoCs with a specific focus on use of digital strategies. We outline how these initiatives are being used to support musculoskeletal pain reform through:
Informing policy and health strategy priorities, resourcing and health governance decisions (macro factors);
Service design and workforce capacity building initiatives (meso factors);
Consumers' participation in care and clinicians' practice behaviours (micro factors).
Macro-level initiatives to support implementation of MoCs
Standardised pain outcomes data captured through centralised registries means we can monitor and evaluate health and economic outcomes for musculoskeletal pain. These data then are used to inform strategic policy, governance and planning of service delivery priorities. Standardised, efficient data entry, and the collation and monitoring of system, clinical and patient-reported outcomes are critical if we are to address the escalating burden associated with musculoskeletal pain conditions.
Here are two examples:
The electronic Persistent Pain Outcomes initiative (ePPOC)[5] is an implementation initiative of the Australian and New Zealand College of Anaesthetists, Faculty of Pain Medicine. ePPOC enables a systemised electronic collection of a standardised set of data items and assessment tools by specialist pain services throughout Australia and New Zealand, including capture of person-centred, clinical and system outcomes. The outcomes of this initiative include system, service and health data[5], allowing for benchmarking of facilities against best practice.
The Collaborative Health Outcomes Information Registry (CHOIR) initiative in the USA[6]. CHOIR uses open source, free data-collection software created in partnership with cross-discipline scientists, clinical experts and the National Institutes of Health. CHOIR allows capture of quantitative and qualitative information about people with pain (currently >10,000 cases) in a safe, secure, and user-friendly system. Sophisticated reporting of individual person-centred data is mapped against population-derived normative data, in addition to systems-level data about clinical pathways and cost effectiveness.
The ePPOC and CHOIR initiatives allow for cross-jurisdictional comparison of system, clinical and person-centred pain outcomes. This means we have important data that can be used for practice benchmarking and comparative cost effectiveness, as well as the supporting data-driven policymaking and service decision making.
Meso-level initiatives to support implementation of MoCs
A key factor constraining the delivery of effective pain care, is deficiencies in knowledge, skills and competencies of our health workforces. The delivery of care fails to consistently align with evidence for what works. Yet, the burden of pain associated with musculoskeletal conditions can be reduced when evidence-based management is implemented[3]. When applied, such care is translated into measurable downstream health and economic benefits[4,7]. Here we provide a few examples of building system and workforce capacity to support implementation of contemporary musculoskeletal pain MoCs.
The 2018 Global Year of Pain Education has implemented targeted initiatives to support health professional competency capacity building led by the International Association for the Study of Pain (IASP). These include updated pain curricula (freely accessible on the IASP website) with a focus on embedding knowledge and core competencies that are aligned across disciplines[8]. Additional initiatives supporting workforce capacity building address the challenges of pain management in resource-limited countries, such as pain training camps in Myanmar for the pain community in Southeast Asia.
EHealth systems can also lever workforce capacity building to support implementation of MoCs[9]. Contemporary initiatives that build workforce capacity and upscaling using eHealth technologies include:
Micro-level initiatives to support implementation of MoCs
Evidence-based treatment programs delivered via the Internet can support effective management of arthritis, osteoporosis, and persistent musculoskeletal pain in children, adolescents and adults[9,14].
Examples include:
MoCs have a key role to play as a system-level vehicle to bring us together in a concerted effort to drive reform and help translate evidence for 'what works' in musculoskeletal pain management, into policy and clinical practice. Multi-level improvement is not only needed in pain care, but across most NCDs. Our health systems are inadequately prepared to deliver care for NCDs. It's time for reform to drive better pain care for all.
About Helen Slater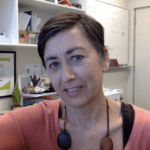 Helen is a Professor at the School of Physiotherapy and Exercise Science, Curtin University and works clinically with a focus on people with complex pain conditions. She's interested in all things pain, especially findings ways to get evidence about pain into real world clinical settings. Along with Prof Briggs, she researches models of care for people living with musculoskeletal pain; explores ways to use health policy to lever the best evidence into clinical practice; upskills consumers with pain and health professionals about pain; and investigates the ways in which the same clinical problem can present so differently in each individual. She acknowledges the fab research team bringing together this body of work. She reckons she's really lucky to work with collegial, really smart, fun people, especially Prof Briggs. Email: H.Slater@curtin.edu.au
About Andrew Briggs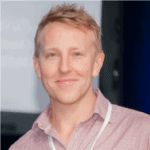 Andrew divides his time between policy, research and clinical worlds in the utopian hope that one day the three worlds will meet. He works on a range of health systems and services projects with states (e.g. the recently completed Victorian Model of Care for osteoarthritis) and internationally (e.g. World Health Organization); holds a Professor position at Curtin working on health systems and services research, particularly focussing on musculoskeletal health conditions; and tries to keep up with some clinical practice work focussing on arthritis and osteoporosis services. Like Helen, Andrew acknowledges the team that makes the research wheels turn (especially Prof Slater) and the funding we receive from our partners. Email: A.Briggs@curtin.edu.au
References
Briggs AM, Cross MJ, Hoy DG, et al. Musculoskeletal Health Conditions Represent a Global Threat to Healthy Aging: A Report for the 2015 World Health Organization World Report on Ageing and Health. Gerontologist 2016; 56 Suppl 2: S243-55.
Briggs AM, Jordan JE, Jennings M, et al. Supporting evaluation and implementation of musculoskeletal Models of Care: A globally-informed framework for judging 'readiness' and 'success'. Arthritis care & research 2016.
Speerin R, Slater H, Li L, et al. Moving from evidence to practice: Models of care for the prevention and management of musculoskeletal conditions. Best practice & research clinical rheumatology 2014; 28(3): 479-515.
Briggs AM, Chan M, Slater H. Models of Care for musculoskeletal health: Moving towards meaningful implementation and evaluation across conditions and care settings. Best practice & research clinical rheumatology 2016; 30(3): 359-74.
Tardif H, Arnold C, Hayes C, Eagar K. Establishment of the Australasian Electronic Persistent Pain Outcomes Collaboration. Pain medicine 2016.
Stanford University. The Collaborative Health Outcomes Information Registry. 2017. https://choir.stanford.edu/ (accessed February 27th 2017).
Slater H, Briggs AM. Models of Care for musculoskeletal pain conditions: driving change to improve outcomes. Pain Manag 2017; 7(5): 351-7.
UC Davis. Advancing Pain Relief Education: Anchoring Pain Competencies Around the World. 2016. https://www.youtube.com/watch?v=R-_6HNNgBO4&feature=youtu.be) (accessed February 27th 2017).
Slater H, Dear BF, Merolli MA, Li LC, Briggs AM. Use of eHealth technologies to enable the implementation of musculoskeletal Models of Care: Evidence and practice. Best practice & research Clinical rheumatology 2016; 30(3): 483-502.
University of Washington. 2017. https://depts.washington.edu/anesth/care/pain/telepain/ (accessed 27th February 2017).
Project ECHO. 2017. https://www.echoontario.ca/Echo-Clinic/Chronic-Pain.aspx (accessed 27th February 2017).
Bennell KL, Nelligan R, Dobson F, et al. Effectiveness of an Internet-Delivered Exercise and Pain-Coping Skills Training Intervention for Persons With Chronic Knee Pain: A Randomized Trial. Ann Intern Med 2017; 166(7): 453-62.
Body in Mind Organisation. 2017. http://www.relief.news/ (accessed February 27th 2017).
Stinson J, Connelly M, Kamper SJ, Herlin T, Toupin April K. Models of Care for addressing chronic musculoskeletal pain and health in children and adolescents. Best practice & research Clinical rheumatology 2016; 30(3): 468-82.
Moore P. The Pain toolkit. 2017. https://www.paintoolkit.org/ (accessed February 27th 2017).
Government of Western Australia DoH. painHEALTH. 2017. https://painhealth.csse.uwa.edu.au/ (accessed March 1 2017).
Agency for Clinical Innovation NG, Health. Pain Management Network. 2017. https://www.aci.health.nsw.gov.au/chronic-pain.