Michael Salter gave a fascinating plenary talk at NeuPSIG 2015, on the role of microglia in chronic pain. Microglia are currently a hot topic in pain research, but the world of neuroimmune interactions is pretty confusing for those of us outside it. This talk provided a little porthole for us to peer through, to make sense of some of that research.
Michael started off by explaining two concepts. First, there is a receptor known as the P2X4 receptor (P2X4R) that is found on microglia, and expression of P2X4R is increased after peripheral nerve injury. Second, low chloride levels are required for the normal functioning of spinal inhibitory neurons, but chloride levels are also increased after peripheral nerve injury. And then he linked these two concepts together. The P2X4 receptors on microglia can be activated by ATP, prompting calcium influx and the release of BDNF from the microglia. That BDNF then binds to spinal neurons and disturbs chloride levels, leading to a decrease in inhibition at the dorsal horn. From that explanation, it looked as though interrupting this process could decrease neuropathic pain that was caused by peripheral nerve injury.
Michael's team tested this idea in both male and female rodents, yielding some interesting results. They used minocycline to inhibit microglial activation after peripheral nerve injury, and found that the injury-induced mechanical hypersensitivity was reversed in males, but not in females. Then they tested two groups of female rodents: one group had intact adaptive immunity, while the other group did not. In female rodents that lacked adaptive immunity, the mechanical hypersensitivity was also reversed – just as it had been in the males. So it looks as though, in females only, the adaptive immune system modulates the system such that P2X4R is no longer a major player in mechanical hypersensitivity after peripheral nerve injury.
Different mechanisms for pain in males and females? Well, these findings line up with other whispers from behind the research porthole: we know that opioid responsiveness differs between the sexes, and that some of the male-female differences in pain thresholds and tolerance may only emerge after puberty.
Michael then presented some work on neuropathic pain induced by contact with the nucleus pulposus – the material in the innermost portion of the intervertebral disc (although this is sometimes called the LAFT – living adaptable force transducer – because it does not in any way resemble a disc*). Michael's team placed nucleus pulposus material onto the sciatic nerve of some of their rodents, causing mechanical hypersensitivity. They looked for changes in microglial signalling, but found none – instead, they saw increased macrophage infiltration of the affected area. If they prevented that macrophage infiltration, the rodents no longer showed signs of mechanical hypersensitivity. An alternative approach to preventing this mechanical hypersensitivity was by blocking BDNF in the periphery.
Taken together, these findings suggest that microglia are important players in neuropathic pain caused by peripheral nerve injury, whereas macrophages (and not microglia) are important players in neuropathic pain caused by nucleus pulposus contact. They also provide support for the idea that peripheral drivers are probably important in neuropathic pain caused by nucleus pulposus contact.
This porthole into neuroimmune interactions in pain was just one of many excellent sessions at NeuPSIG 2015. Wish you had been there? Reach for your diary now and schedule in Gothenburg 2017.
* this makes the LAFT between L5 and S1 the last LAFT…
Note:  this was first sent as an email blast to members of neuPSIG  http://www.iasp-pain.org/SIG/NeuropathicPain
Tory Madden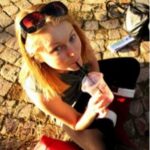 Tory arrived from South Africa to start her PhD at BiM.  She is a physiotherapist who worked clinically before turning her focus toward research.  She is interested in pretty much anything related to pain and neuroscience, thanks to some particularly inspirational teaching by Romy Parker during her undergraduate training at the University of Cape Town.
Tory's research looks at classical conditioning and pain.  She is also an associate editor for BiM.  She tries to spend much of her spare time exercising to compensate for the vast quantity of chocolate that lives in her bottom desk drawer.  Luckily, she loves trail running as much as she does food.