This post is the fifth in a series of posts on BiM about chapters in the edited collection, Meanings of Pain (2016, Springer).
—
For many people low back pain (LBP) is scary. The spine is commonly perceived to be the structure linking our limbs to our trunk. It is also perceived to be the structure protecting the body's 'neural highway' — the precious spinal cord. We need our spine in all our daily movements—breathing, sitting, walking and lifting. What then, when the spine is "damaged," "injured," "worn"? What will link our limbs to our trunk, or protect our spinal cord? How can we "escape" back pain when it is involved in all that we do?
Despite popular belief, the spine is in fact a strong structure, and robust and serious structural causes of LBP are rare. The meanings people attribute to LBP influence how long LBP lasts and how disabling the LBP experience will be.
We begin our chapter in Meanings of Pain [1] by describing the contemporary experience of people with LBP. In this experience, expectations of a linear diagnosis-treatment-cure pathway are not met and sufferers can become 'stuck' in a battle to legitimise their pain experience. We then consider sufferers with high levels of pain-related fear, whose negative beliefs about LBP trap them in a cycle of pain-related distress and disability. We describe personal explanations related to the meaning of pain in people with LBP that were reported by participants in our prospective qualitative study and how these evolve on the pathway to high pain-related fear. The findings presented in the chapter have implications for clinicians treating people with LBP and pain-related fear.
In summary:
We describe a range of factors that appear to reinforce pain-related fear and avoidance behaviours including radiological reports, negative explicit and implicit advice from clinicians and cultural beliefs about the structural vulnerability of the spine.
We describe a range of beliefs underlying pain-related fear and avoidance behaviour, highlighting the need to look beyond 'damage beliefs' and explore the heterogenous beliefs that influence fear avoidance behaviour in people with LBP such as beliefs about the suffering/functional consequences of pain.
We report the common narrative described by people with LBP and high fear as an attempt to make sense of a threatening pain experience that they perceive as uncontrollable. The repeated experience of failed treatments, advice that reinforces negative beliefs and behaviours and the failure to achieve valued functional goals leaves people unable to make 'sensible' decisions about what to do, trapping them in a cycle of worry.
We report that people who experience reductions in fear attribute improvements to gaining control over the pain experience through a new ability to make sense of pain linked to improved control over pain and/or the effects pain has on life.
In the chapter conclusion, we propose a clinically useful 'lens' through which clinicians may better understand the lived experience of pain-related fear.
We describe how the Common Sense Model may provide clinicians with a framework to:
Assess the range of beliefs underlying pain-related fear (beliefs related to the diagnostic label, causes, consequences, controllability and curability of LBP);
Understand fear as a 'common sense response' to a threatening pain experience
Target fear reduction by helping patients make sense of the pain experience through gaining control over pain and/or their response to pain.
Our 'Common Sense' perspective of pain-related fear has just been accepted as a clinical commentary in JOSPT [2], so watch this space….
About Sam Bunzli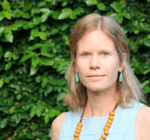 Dr Sam Bunzli is a physiotherapist and Postdoctoral Research Fellow at the Centre for Research Excellence in joint replacement surgery: OPtimising oUtcomes, equity, cost effectiveness and patient Selection (OPUS), at The University of Melbourne, Department of Surgery. In her research, Sam uses qualitative methodologies to explore patient experiences of musculoskeletal pain through a cognitive behavioural lens.
Reference 
[1] Samantha Bunzli, Anne Smith, Rob Schütze and Peter O'Sullivan The Lived Experience of Pain-Related Fear in People with Chronic Low Back Pain. In: van Rysewyk S (2016) Meanings of Pain. Springer International Publishing.
[2] Bunzli, S, Smith, A, Schütze, R, Lin, I & O'Sullivan, P. 2017. Making sense of low back pain and pain-related fear. Journal of Orthopaedic and Sports Physical Therapy. Accepted 20.05.2017