Our paper[1] in the latest special edition of Best Practice & Research Clinical Rheumatology on back pain aimed to compare, contrast and discuss 3 recent international guidelines for the management of low back pain.
The clinical marketplace for low back pain treatments is flourishing. Lots of different professions have carved out their corner of the market for treating this almost ubiquitous condition. You might see this as a good thing, offering as it does a rich selection of possible treatment options to choose from. It is likely that proponents of most of the available treatments for back pain would make the claim that their approach is evidence-based and further, that they could selectively produce some evidence to support their case. But there is an uncomfortable truth that looms large. While expenditure on treatment for back pain marches steadily upwards[2], the global burden of disability related to back pain is not shifting[3].
The evidence base around low back pain management is vast and complex. It is overwhelming even for the evidence-savvy clinician or person with low back pain. Clinical practice guidelines aim to bring some clarity to this picture.  The guidelines take a systematic approach to synthesising the evidence of effectiveness and, in some cases, cost-effectiveness of interventions. This synthesis informs the recommendations for effective and evidence-based interventions and discourages interventions lacking in scientific support. Thus, clinical guidelines seek to optimise quality of care whilst reducing the waste and the potential harm associated with ineffective or unsafe interventions.
In our paper we discuss the approach taken to develop three recent international and multidisciplinary back pain guidelines. We look at their recommendations, consider where they agree (and they do on some important and deliverable recommendations) and where there are differences. We consider some of the various factors that might explain differences between guidelines, the substantial challenge of moving from recommendations to implementation in clinical practice and some of the remaining controversies.
You can read the full paper here.
About the authors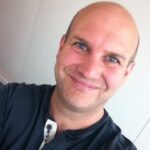 Neil O'Connell, is a senior lecturer and researcher in the Department of Clinical Sciences at Brunel University London, UK. He divides his time between research and training new physiotherapists and previously worked extensively as a musculoskeletal physiotherapist. Neil's main research interests are chronic low back pain and chronic pain more broadly with a focus on evidence of the effectiveness of interventions. He is a member of the editorial board of the Cochrane Collaboration's Pain Palliative and Supportive Care Group (PaPaS) and was a member of the guideline development group for the recent National Institute of Health and Care Excellence (NICE) guideline for low back pain and sciatica.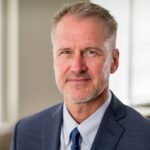 Dr Chad Cook is a Professor and Program Director of the Division of Physical Therapy in the Department of Orthopaedics and a Clinical Researcher in the Duke Clinical Research Institute, at Duke University. Chad is actively involved in big data research with a focus on orthopedic care processes and is a special topics editor for JOSPT and an associate editor with BJSM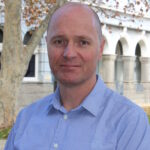 Ben Wand is a professor and coordinator of musculoskeletal studies for the Physiotherapy program at The University of Notre Dame, Australia. He completed his original physiotherapy degree, as well as post graduate qualifications in sports science and manipulative physiotherapy in Sydney. He undertook his PhD at Brunel University in London on physiotherapy management of low back pain. Ben's current research interests include the role of central nervous system dysfunction in chronic low back pain and physiotherapy management of chronic spinal pain.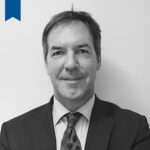 Dr Stephen Ward is a Consultant in Pain Medicine, Brighton and Sussex University Hospitals and chaired the 2016 NICE Guideline on Low Back Pain.
References
O'Connell NE, Cook CE, Wand BM, Ward SP. "Clinical guidelines for low back pain: A critical review of consensus and inconsistencies across three major guidelines." Best Pract Res Clin Rheum 2017; 30(6):968-980
Dieleman JL, Baral R, Birger M. US Spending on Personal Health Care and Public Health, 1996-2013 JAMA 2016; 316(24):2627-2646
30. Vos T, Allen C, Arora M et al. Global, Regional, And National Incidence, Prevalence, And Years Lived With Disability For 310 Diseases And Injuries, 1990–2015: A Systematic Analysis For The Global Burden Of Disease Study 2015. Lancet 2016; 388:1545-1602.