Adios Buenos Aires,
IASP World Congress is always such a big beast. Vast conference halls, so many possible sessions to attend, so many posters to view and in this case so many fantastic Argentinian steaks to eat and wash down with equally fantastic Malbec. But you often leave trying to make sense of what you have heard and what, if anything, has substantially changed since the last World Congress.
My own "gig" was to deliver a talk at a pre-conference refresher course on evidence based rehabilitation of CRPS. Now that is a topic where uncertainty still rules the day but it did have me rushing to attend Professor Frank Birklein's plenary talk titled "Complex regional pain syndrome: Disentangling its complexity". There are few (if any) in the world with a more credible CV for discussing CRPS than Prof Birklein and in the following paragraphs I will have a crack at paraphrasing some of the key points (accepting that they are not my points).
In the world of chronic pain syndromes CRPS is different. It is after all one of the only pain syndromes that you can see, associated as it is with various and often dramatic tissue changes in the affect limb. As recently as 30 years ago it all seemed so simple. Dysfunction of the sympathetic nervous system following trauma caused "reflex sympathetic dystrophy". But the evidence for altered sympathetic nervous system function is less than compelling and interventions which seek to block the sympathetic activity at the ganglia or regionally demonstrate poor results.
To understand CRPS we must really think COMPLEX. So many potential mechanisms have been implicated. There are clear signs of an exaggerated inflammatory response, particularly in the early stages of the disease, alterations in both the innate and adaptive immune response, and signs of aberrant neurogenic inflammation. Later we see various changes in the central nervous system including signs of sensitization, altered cortical representation of the affected limb, reduced opioid receptor availability and altered intra-cortical inhibition. Beyond the physiology there seems to be no clear psychological predisposition to CRPS but some psychological and behavioural correlates such as distress and movement avoidance that may moderate the clinical picture and some signs in the (very limited) data of an increased risk of a prior history of sexual or violent abuse in patients with CRPS.
So we seem to have a condition characterised by an early and aberrant inflammatory response that over time is dominated by central nervous system abnormalities. The question of whether there are factors (genetic, comorbidity related and environmental) that create a predisposition to developing CRPS and what those might be is unsettled but Prof Birklein thinks this is likely.
Our efforts at getting closer to the truth are still substantially hindered by the difficulty of studying large and truly representative groups of people with CRPS and so we continue to construct our picture from very small pieces. It is fair to say that the complexity of CRPS has not quite been disentangled but the more global multi-system view of the condition that has been emerging in recent years does seem to bring us closer.
Neil O'Connell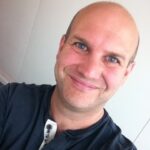 As well as writing for 
Body in Mind
, Dr Neil O'Connell, (PhD, not MD) is a lecturer and researcher in the College of Health and Life Sciences (Department of Clinical Sciences) at Brunel University London,  UK. He divides his time between research and training new physiotherapists and previously worked extensively as a musculoskeletal physiotherapist.
He also tweets! 
@NeilOConnell
Neil's main research interests are chronic low back pain and chronic pain more broadly with a focus on evidence based practice. He has conducted numerous systematic reviews and is a member of the editorial board of the Cochrane Collaboration's Pain Palliative and Supportive Care Group (PaPaS). He also makes a mean Yorkshire pudding despite being a child of Essex.
Link to Neil's published research here. Downloadable PDFs here.