There is no shortage of clinical guidelines for CRPS. Since 2010 we have had guidelines from the Netherlands, from the UK and in the last few months from the USA. Guidelines are always an interesting beast.  They usually involve an exercise in evidence synthesis, consideration by a panel of experts, many of whom are (and I shudder to use the term) "stakeholders" in the CRPS field and filter the evidence through pragmatic considerations (not least the "we've got to offer some kind of care" issue) and the influence of lobbyists for particular interventions. Some of this filtering is at it should be.  It is the goal of clinical guidelines to offer recommendations for management, and where there is an absence of quality evidence specific to CRPS it seems reasonable to suggest conventional, established approaches to pain management.
We decided we wanted to get an up-to-date overview on the evidence (and only the evidence) from clinical trials for any and all interventions for CRPS, be they rehabilitation based, pharmacological or surgical/ invasive.  Our approach was to design a systematic Overview of systematic reviews for the Cochrane Collaboration (I for one am dreaming of the first systematic overview of systematic overviews of systematic reviews, but I am sad).  It is now open access in the Cochrane library for many countries, though sadly not all for the first year from publication.
The optimist in me thought this might be a fairly smooth job – go the systematic reviews (both Cochrane and non-Cochrane) and simply synthesize their findings into an overall summary. We have achieved this goal but simple it was not.  You see, the trial evidence in CRPS is something of a mess (but "hodgepodge" is a more gentle term) and the available reviews were a mixed bag too.  The range of approaches that have been trialled is as long as your arm. The kitchen sink has truly been thrown at this condition, but it's often only been thrown in very small trials, once or maybe twice and frequently in a less than ideal way.  To summarise our findings, using the GRADE system for assessing the quality of a body of evidence we concluded that there was high quality evidence for…….
…….nothing.  Zip.
There was no moderate quality evidence to support the efficacy of any intervention either, although there was moderate quality evidence that intravenous regional blocks (IVRB) with guanethidine are not effective and appear to be associated with potentially serious adverse events.
We found low quality evidence that bisphosphonates, courses of intravenous ketamine, calcitonin, GMI and mirror therapy may be beneficial.  The mirror therapy evidence arises only from trials on post-stroke CRPS, and the bisphosphonates evidence from groups of CRPS with confirmed signs of osteopenia or osteoporosis.  For all of these treatments the available estimates of effect reached at least minimum thresholds for clinical important change.  There was low quality evidence that sympathetic nerve blocks with local anaesthetic were not effective, and that the long term results of conventional physiotherapy and occupational therapy compared with a passive attention control were very small.  In terms of PT and OT in the short to medium term there was only very low quality evidence of a small effect that reached the minimum threshold for clinical importance.
For all other treatment there was only very low quality evidence either for or against. At the very best this evidence could be considered exploratory, but for making any confident judgement on effectiveness it is really better described as "no credible evidence".  Would you believe we found not a single trial specific to CRPS type II and no reviews that considered psychological or behavioural approaches.
That the best evidence we could find to support anything was low quality speaks to a major challenge for the CRPS research community.  Very few trials or comparisons had even 100 participants in total. Aside from the myriad risks of bias, the simple size of these studies indicates that they may exaggerate effectiveness. There is hard evidence that compared to large trials, little trials that make it to publication return larger effects.  So even for the interventions that hold promise we need to be cautious in our optimism.  The old cliché rings true: we need bigger better trials, and in CRPS we need them desperately.
What about the recommendations of clinical guidelines? Clearly there are aspects of the guidelines that are not supported by direct evidence and perhaps that is inevitable and appropriate.  But for the more common invasive interventions such as IVRB with guanethidine and local anaesthetic sympathetic blockade, the weight of the existing evidence suggests a lack of efficacy.  Unless new evidence comes to light, we might question whether it remains appropriate to offer these, particularly where the adverse events profile is unfavourable, as with guanethidine blocks, or uncertain, as with sympathetic blockade.
So there is plenty of work to be done but at least we have targets for concentrating our efforts.  What needs real consideration is not which treatments to test so much as how to overcome the age old problem of recruiting large enough samples.  We know how to design good trials but it will take real cooperation and substantial support to make them big enough to do the job.
Download the full PDF here.
Neil O'Connell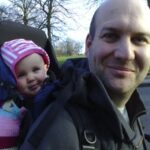 As well as writing for Body in Mind, Dr Neil O'Connell, (PhD, not MD) is a researcher in the Centre for Research in Rehabilitation, Brunel University, West London, UK. He divides his time between research and training new physiotherapists and previously worked extensively as a musculoskeletal physiotherapist.
He also tweets! @NeilOConnell
Neil's main research interests are chronic low back pain and chronic pain more broadly with a focus on evidence based practice. He has conducted numerous systematic reviews including some for the Cochrane Collaboration. He also makes a mean Yorkshire pudding despite being a child of Essex.
Link to Neil's published research here. Downloadable PDFs here.
Reference
O'Connell NE, Wand BM, McAuley J, Marston L, & Moseley GL (2013). Interventions for treating pain and disability in adults with complex regional pain syndrome. Cochrane database of systematic reviews (Online), 4 PMID: 23633371