So-called healthy controls are often included in pain studies as controls to compare with patients or as the main study group in human experimental pain studies. However, the definition of what is considered "healthy" varies, depending on the different study centres or the aim of investigation. Furthermore, the assessment and investigation of possible factors that might influence the study aim often depends on the qualification and accuracy of the investigator. For studies based on quantitative-sensory testing (QST), it is essential to assess and investigate factors that might influence somatosensory processing and study results. For example, results can be skewed by former diseases such as previous alcohol abuse, or current medical conditions such as pre-diabetic metabolism, sleep disorders or psychiatric comorbidities such as depression or anxiety, as well as unrecognised medical conditions that do not significantly impair daily life (such as polyneuropathy in the elderly). Therefore, in order to reduce within and between-site variability and thereby improve quality and comparison of QST-based trials, a homogenous definition of what is considered "healthy" is needed.
The EUROPAIN and NEUROPAIN consortia have recently suggested a two-level approach (see Gierthmühlen, Enax-Krumova et al. 2015, Pain) for screening for healthy controls using checklists and questionnaires as well as QST and – if needed- further medical examination prior to enrolment of healthy subjects into a study. This approach is based on exclusion of common confounding factors, yet tries to keep time, effort and cost appropriate. Initially, questionnaires are used for the detection of exclusion criteria. After enrolment, QST is performed. If abnormalities are detected via questionnaires or QST, then further medical examination is required before the subject is included in the study.
While this approach of excluding all subjects who have any pathology (leaving only so-called "supernormal" subjects) may be optimal for detecting differences from patients, it may also overestimate abnormalities in patients, or even detect differences that are not clinically relevant. Against this background, a population-based approach would be the better option because it would mirror the community most accurately. However, this might result in the inclusion of 'healthy' subjects who deviate from the norm. Therefore, a compromise seems necessary. The suggested recommendations by EUROPAIN and NEUROPAIN are a first attempt to give a framework and suggestions about criteria to be considered when healthy subjects are used in their own right or as a comparison group. These guidelines are not intended to restrict researchers in their scientific work, but should help them to set up their own experiments and draw reasonable conclusions. Therefore, they are suggestions intended to support the researcher, but are not to be regarded as strict regulations. Each researcher should determine how best to define "healthy" within their own geographic location and in the context of each individual study.
About Dr Janne Gierthmühlen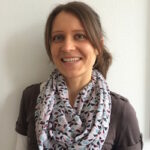 PD Dr Janne Gierthmühlen works as a senior physician and researcher at the Division of Neurological Research and Therapy, at the University Hospital of Schleswig-Holstein, Germany. She is interested in mechanisms of neuropathic pain including the use of quantitative-sensory testing and spinal functional MRI.
Reference
Gierthmühlen J, Enax-Krumova EK et al (2015). Who is healthy? Aspects to consider when including healthy volunteers in QST–based studies-a consensus statement by the EUROPAIN and NEUROPAIN consortia. Pain 156(11):2203-11.
Commissioning Editor: Claudia Campbell; Associate Editor: Tory Madden.