The Fear Avoidance Model (FAM) has been a big player in the recent history of chronic pain research and clinical practice. Simply put, the premise of the model is that in the acute stage of an injury or painful event, the presence of fear and catastrophic beliefs regarding the meaning of pain or the possible consequences of activity leads to hypervigilance to symptoms, avoidance of activity and subsequent disuse, depression and disability which self-perpetuates in a vicious cycle. As a model it makes good sense, and is easy to understand.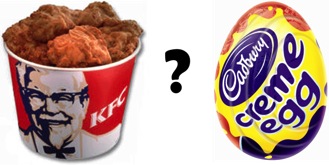 But a model doesn't stand or fall on plausibility alone (or at least it shouldn't). What we need to know is given the predictions of the model, what do the data tell us? A new systematic review in the Journal of Pain investigates an aspect of that. Emily Zale and colleagues systematically reviewed cross-sectional studies and performed a meta-analysis of the relationship between pain-related fear and disability in populations with pain. This approach gives us the most robust estimate of the relationship and tells us something about its consistency. They included studies that involved 46 independent samples and 9,579 participants and demonstrated a robust moderate to strong correlation between pain-related fear and disability that was consistent regardless of the type of pain, the duration of pain or the demographics of the group. So we can, and they do, happily conclude that the relationship exists. They discuss that the results are largely consistent with the FAM. Which technically they are, but there is a fairly hefty chicken-&-egg style "but".
The FAM has it that fear is a driver of disability and a causal agent in the path to chronic disability and pain. As Zale's group acknowledge cross-sectional studies do not allow conclusions of causality, and for good reason. Sure, fear might drive your disability but equally severe disabling pain might make you fearful. It would be rather odd if it did not. Plainly, regardless of whether or not the fear avoidance model is correct it would be surprising if these variables were not cosy with each other. The only way to come close to interrogating the key question – is fear an important driver of disability?, is through prospective studies. Get people in the very acute phase, measure the fear and follow them over time to see who develops chronic disability.
I trawled through much of this literature for one of my PhD chapters, specifically in low back pain. The evidence was wildly inconsistent, with fear related variables appearing and disappearing as a predictor from the significant results of a number of prospective studies. It could be big, small, or simply not there and the more robust the study,  the smaller the effect. Some of this inconsistency is doubtless the result of varying methods but together it does not offer strong support for the model.
There is evidence there, but it is on the shaky side.  In a recent commentary Lorimer mused that perhaps the fear avoidance model has not lived up to expectations. The time has probably not come to discard it but we need to recognise that it is far from proven that fear is an important player in the development of chronic disability. So what do we know? This new review confirms that fear and disability regularly enjoy each other's company. But whether one drives the other, or they are just passengers in the same bargain bucket is not so clear.
Neil O'Connell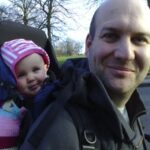 As well as writing for Body in Mind, Dr Neil O'Connell, (PhD, not MD) is a researcher in the Centre for Research in Rehabilitation, Brunel University, West London, UK. He divides his time between research and training new physiotherapists and previously worked extensively as a musculoskeletal physiotherapist.
He also tweets! @NeilOConnell
Neil's main research interests are chronic low back pain and chronic pain more broadly with a focus on evidence based practice. He has conducted numerous systematic reviews including some for the Cochrane Collaboration. He also makes a mean Yorkshire pudding despite being a child of Essex.
Link to Neil's published research here. Downloadable PDFs here.
Reference
Zale EL, Lange KL, Fields SA, & Ditre JW (2013). The Relation Between Pain-Related Fear and Disability: A Meta-Analysis. J Pain PMID: 23850095