After many years of writing, discussing, researching, washing down toasted ham and cheese croissants with copious amounts of coffee, arguing and testing, Lorimer and I have completed a clinical manual for anyone involved in pain treatment – and after all of it we're still even talking to each other!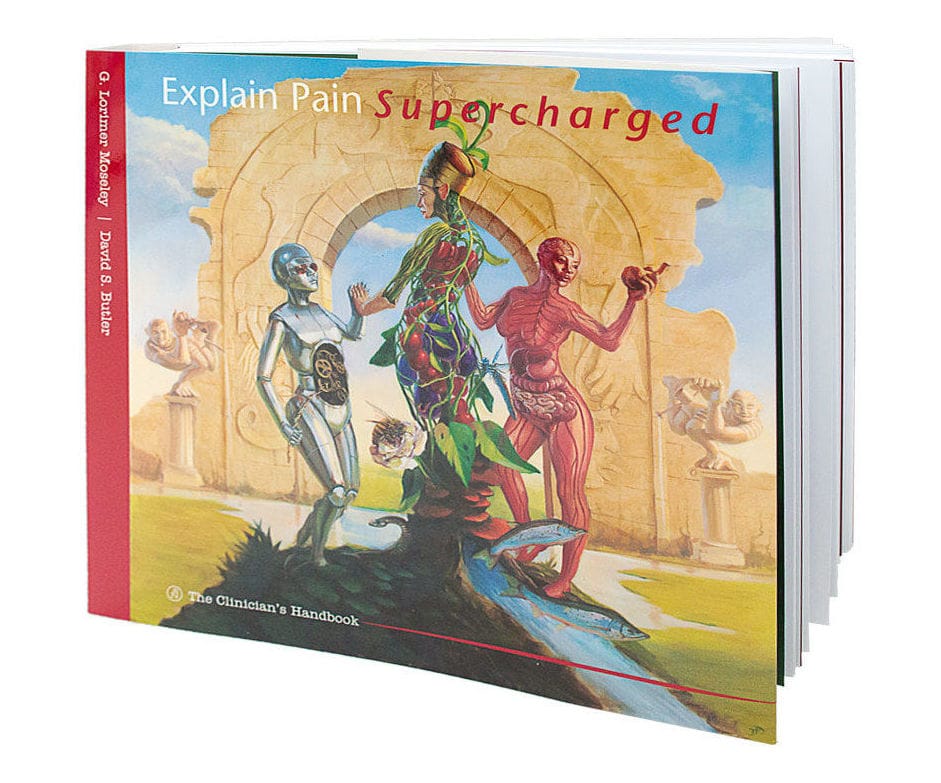 We've been asked over and over for a book that goes beyond Explain Pain in its pain biology – "we want more pain science!" – and provides clinicians with a framework for delivering Explain Pain interventions – "what do we do with this knowledge? How do we best Explain Pain?" Loz and I think we've delivered on both accounts – we've spent the time in the pain science literature and translated it for clinicians, and we've developed an educational framework based on conceptual change theory, understanding the power of metaphor and narrative, and over 100 ready to use nuggets and stories for the clinic.
Setting it loose
As the final edit was completed, and the last image carefully placed, Loz looked up from his dog-eared, coffee-ringed draft, and asked me the same question he's asked each time we've worked together on a book, "Are you happy with it Dave? Is it ready to be set loose into the world?"
I thought about it for just a moment and replied: "I think so Lozzie. We've finally added the missing bits of 'how to do it' in this book, and I love the way in which the book grew as we wrote it – the links between neurotags, immunology, metaphor theory and conceptual change, and the deep integration with Explain Pain and The Explain Pain Handbook: Protectometer throughout. It's been nice working with you again Loz! What do you think?"
"I reckon we've done it Davos, I'm absolutely chuffed that we've had an opportunity to review and update the pain science basics; primary and secondary neurotags, the astonishing power of processing in the spinal cord – it's as though the brain continues down the spine – and how the immune system is so critical in our understanding and treatment of pain. And I'm really proud of the sections on taking a good hard look at the theories underpinning our thinking and how this pushes the importance of reasoning based on a biopsychosocial model. Yeah, Explain Pain Supercharged is ready to be set loose."
The nervous wait
As authors we can't help but wait nervously for the response to our new book, because now it's over to you; the clinicians, the therapists, the doctors and the specialists at the coal face. We've written Explain Pain Supercharged to answer many of the tricky questions you've asked us over the years and we hope it is a constant reference as you take on the challenge of treating pain – the world's biggest health problem.
– David Butler