Asking your patient what they expect is the thing to do these days, the idea being that what they expect is likely to influence how they will end up. The past years have seen an explosion of research into patient expectations, most of this research either looks at the link between patients' expectations and their outcome, or has been performed in the context of placebo effects. Unfortunately, as a body of work it often leaves a bit to be desired.
The questions surrounding the influence and role of expectations in patients are numerous. To name just a few: How do people come to have the expectations they have? Are expectations about outcome more or less important than those about treatment, or those about self-efficacy? Is the influence of expectations important in some conditions/people and not in others? Are high expectations better than appropriate expectations? Does it matter whether expectations are met or not? Are expectations related to outcome, and if so is the link causal? Even with my limited imagination it is not difficult to come up with a long list pretty quickly. Depending on your point of view, the area is either a desert of (scientific) ignorance or a niche rich in opportunity.
Myself and colleagues in the Netherlands and Denmark conducted a small study that looked at one question related to patient expectations. The main aim of the study was to investigate whether or not patients' expectations of recovery changed over the course of three months. At their initial consultation with either a GP or a chiropractor around 850 patients with non-specific low back pain were asked to rate the extent to which they thought they would be recovered in three months' time. They answered this question at the beginning of treatment, then at 2 weeks and again 3 months after the initial visit. We then performed a latent class growth analysis which is a statistical analysis that attempts to group people who share a common feature, in this case the feature was a similar pattern of expectations over time.
We found that level of expectations for most people did not change over the 3 months of the study period. The largest group of people started out with high expectations regarding recovery, had high expectations at 2 weeks and maintained them at 3 months. There were also groups with medium levels and low levels throughout. Close to 80% of the patients belonged to one of these three groups. When we looked at the final outcome (pain and disability severity at 3 months), we found that group membership was well aligned with this outcome. So the 'High' group did best, the 'Medium' group in the middle, and the 'Low' group the least well. This was despite the fact that they all started out with similar pain and disability levels. Of the remaining 20 %, around 15% of people had expectations that decreased (became less positive) over time and the remainder had expectation levels that increased.
As with any study this one has a list of limitations; we know very little about the measurement properties of the question we used to score expectations and treatment was uncontrolled, left entirely to the treating clinician. There are also limitations inherent in the method of latent class growth analysis, which requires various subjective decisions.
Limitations notwithstanding, how should we interpret the findings? A relevant question is whether expectations are a sort of general personality trait that people hold, or whether they are more of a state of mind that people adopt in a particular situation. The fact that the overwhelming majority of patients did not change on expectation levels could support the argument that expectations of recovery may be like a personality trait. That is, that some people will hold high expectations of recovery no matter what the situation. An alternate view is that expectations of recovery are specific to the situation but that they are a sort of proxy measure of something else that is responsible for a person's prognosis.
Of course what we really want to know is; if we change the patient's expectations will that improve their outcome? But this presupposes that; a) we can change them – that might not be feasible if they are a personality trait – and b) changing them will directly improve outcome – this might not be the case if they are simply a reflection of something else that actually does influence outcome.
The field of patient expectations is a complicated one and we are really still mapping the landscape. My impression if that there is plenty left in this story to be told.
About Steve Kamper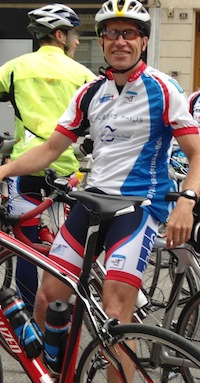 Having completed Physiotherapy at USyd and a PhD at the George Institute in Sydney, Steve is currently "working" in Amsterdam at the EMGO+ Institute on an NHMRC fellowship. The thing Steve likes most about being funded by a government fellowship are the endless opportunities to remind mates that they are, in fact paying for every beer he has. Work involves research into the influence of patient expectations on outcome, back and neck pain, outcome measurement and the ongoing search for European conferences to ensure all holidays are tax deductible. Steve likes to spend his spare-time running around next to canals, riding his bike, giving blank looks to people who ask questions in Dutch and making sure he gets at least twice the recommended daily dose of ICECReam (www.theicecream.org/).
References
Kamper SJ, Kongsted A, Haanstra TM, & Hestbaek L (2014). Do recovery expectations change over time? Eur Spine J PMID: 24913213