The next in our series of 'Getting your Thesis out there', this one from Stuart Porter.
Exercise Behavior in Ankylosing Spondylitis
Background: Ankylosing spondylitis (AS) is an incurable, fluctuating, long-term condition for which prescribed exercise is central to management. However, many people with AS do not do undertake prescribed exercises, the reasons for which are poorly-understood.
Aims: The project sought to develop a grounded understanding of the exercise beliefs of people with AS the exercise behaviours they adopt, and the decision making processes they undergo when choosing exercise behaviours.
Design: Adopting a constructivist approach 23 semi-structured interviews and 7 focus groups were undertaken with people with AS in the North West of England. In-depth data were analysed using open, axial and selective coding to inform the development of a conceptual model of exercise behaviour in AS. Ethical approval and informed consent were obtained.
Key findings: 48 people participated  in interviews and focus groups, with a disease duration ranging from 6 months to 29 years, and age range 19-62 (mean age 44.8 years ) there were  37 men and 11 women. Participants described the need to predict and respond to a changing disease trajectory and utilised a number of informed strategies for long- and short-term exercise management. Participants described a process of ongoing appraisal of their AS status and used approaches similar to cost–benefit analyses to make decisions about exercise behaviour. In the context of the patient journey, four discrete exercise behaviours  (No prescribed exercise,other exercise, two tier behaviour,  prescribed exercise )and four responses to changing disease status (No behaviour change, transient change, goal oriented change,  non exercise change) were identified. Some key determinants of exercise behaviour were also revealed.
Conclusion: This study has led to the grounding of participant perspectives on exercise in AS, rendering the proposed model both relevant and understandable to people with AS. and may have use in helping people understand and plan their future exercise behaviour in AS  and forms a baseline for future study.
About Stuart Porter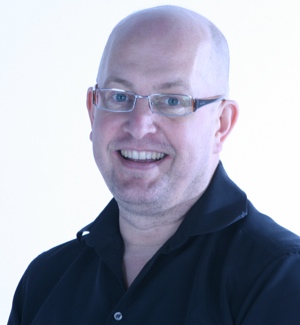 Stuart lectures full time at the University of Salford and was Physiotherapist to the England Women's Football Team.
He's an amateur Astronomer with a string of physiotherapy and anatomy textbooks to his name.
Congratulations Dr Porter!