Morley and colleagues[1] recently conducted a topical review that focuses on meta-analyses for evaluating psychological treatments for chronic pain. I enjoyed reading this opinionated and somewhat strongly worded call to, in short – do better. Published in one of the premier journals in the field, PAIN, the authors are quite bold in their assertions, a welcome change from the status quo. In it, they note their observations from conducting meta-analyses of psychological interventions (primarily Cognitive Behavioral Therapy) over the past two decades. The authors' layout a compelling argument – that a critical point in the evolution of psychological interventions has been met. They make a rather persuasive appeal for a paradigm shift in the investigation and reporting of treatment efficacy, effectiveness, and harm of such interventions.
Overall, they indicate that psychological treatments have success rates and strength of improvements similar to pharmacological and surgical interventions. However, while psychological interventions remain effective, the authors stress that the quality of reported treatments and theoretical rigor have been diluted by poorly conceived, conducted, and reported trials. They note three main sources of this degradation: (1) sample, measure, and treatment heterogeneity, (2) unexplained variation of outcome reporting across studies, and (3) theoretical imprecision. Their report details problematic issues in report of trials, for example, initiating treatments of insufficiently brief duration and/or delivered by personnel with inadequate training. The authors suggest remediation of such trials through a shift in the approach to designing interventions. They recommend that: 1) investigators should judiciously choose a theoretical model and allow it to guide the content, dose, timing, treatment and specific outcome measures; 2) the IMMPACT (Initiative on Methods, Measurement, and Pain Assessment in Clinical Trials) recommendations be employed in psychological trials along with frank discussion of study issues, such as patient complaints, reporting therapist allegiance, adverse events, etc.; 3) alternatives to randomized controlled trials be considered and include observational and translational studies, benchmarking outcomes, conducting secondary data analyses and responder analyses to aid in understanding and identifying important factors contributing to successful (or unsuccessful) interventions. They also note the importance of future studies matching key sample features to treatment content and outcome assessment, a nod to the significance of personalized medicine and an attempt to take these characteristics into account. While not directly mentioned, reporting negative results is also warranted and frequently given little attention. A subsequent letter to the editor[2] adds incorporating the "value" of an intervention into account and that studies should report on the nature of the cost/benefit ratio of a given treatment.
The authors indicate they are requesting a "radical" change in how treatments are designed and how we evaluate their effectiveness in order to "raise the bar on quality." I tend to agree; while I doubt researchers set out with the intention of conducting a flawed study, the recommendations outlined in the review are reasonable and should be taken under advisement when designing and initiating a study of this nature. A study's goals will dictate the methods used, population studied and outcomes measured and these recommendations may be more applicable to some trials than to others (for example using a more homogeneous vs heterogeneous population should likely depend on the research questions being asked).
Nonetheless, I applaud the authors for making strong recommendations for improved trial design and believe future intervention studies will benefit from taking them into account.
About Claudia Campbell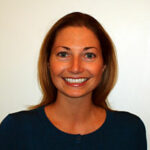 Claudia is a licensed clinical psychologist and Assistant Professor of Psychiatry and Behavioral Sciences at Johns Hopkins. She is the Director of the Psychophysical Pain Testing Laboratories for the Center for Mind-Body Research. She joined the Body in Mind team as Psychosocial Modulation of Pain section editor in 2013. Her research focuses on biobehavioral aspects of acute and chronic pain and her primary research interests and career objectives relate to understanding the mechanisms underpinning the impact of individual differences and psychosocial factors on pain-related outcomes. She is also interested in health disparities and factors affecting pain treatment. Her career goals aim to further our understanding and management of chronic pain.
Reference
[1] Morley S, Williams A, & Eccleston C (2013). Examining the evidence about psychological treatments for chronic pain: time for a paradigm shift? Pain, 154 (10), 1929-31 PMID: 23742793
[2] Seewal R. (2014) Correspondence Re: Morley et al. Examining the evidence about psychological treatments for chronic pain: time for a paradigm shift? Pain, 155(1):198.