Many of you will know that at BiM, we have a policy of not promoting particular treatments or clinicians. This is because that is not in our remit. One thing that is well and truly in our remit however, is the advancement of better, and more science and evidence-based treatments by everyone. There are many ways we try to promote this advancement – most obviously by our blog, a post of which you are reading right now. I have written previously on the often problematic but potentially excellent and absolutely critical connection between clinicians and scientists. I have also discussed at length with societies and journal editors, the problem of often competing objectives of conferences and journals – to be economically viable AND to represent and reflect the needs of all stakeholders in our community, not just the ones who can afford stuff.
Clearly I am not the only one thinking about this. Nay – there are many people who think about this and many of them think about it more than I do. Two such people happen to also be clinical entrepreneurs, working hard at achieving their own potentially competing objectives of running an economically viable clinic and professional ed courses while representing the needs of all stakeholders in their community. In fact, of all the clinical entrepreneurs I run into on 'the conference circuit', Sandy Hilton and Sarah Haag from Entropy in Chicago are among the most persistent pursuers of truly better outcomes for patients. Not just their patients, but everyone's. I do not say this lightly, which is why I felt compelled to provide the introductory preamble.
A couple of years ago, Sandy and Sarah ambushed me at some conference or other with a dare to put on a Cab Sav evening at their clinic. They reckoned that I too often got out of tricky questions by declaring them Cab Sav questions, which are questions that should only be discussed over a bottle of South Australian cabernet sauvignon. We quickly hatched a plan to use the Cab Sav Evening to raise money to send someone to the APTA combined sections meeting – someone who would not otherwise be able to go. It was, if i may say so myself, a rip roaring success. I learnt a great deal and I got the impression that the people who generously forked out cash to be part of it were happy that they did. What's more, the cab sav, although not South Australian, was nevertheless very fine indeed.
Now, Sandy and Sarah, spurred on by this success, have set up EPIC – 'Educational Possibilities in Collaboration', which will provide scholarships for people who can't otherwise get to top quality educational opportunities. Consistent with my penchant for all things relevant to their plan, I am keen to take up the challenge again and put on a 'sequel' to the 2015 Cab Sav Evening. This is why I have locked in a visit to Chicago this December for the 2016 Pinot Noir Evening.  I will present some of our brand new findings on pelvic and non-pelvic chronic pain, but the main focus will be on conversation, the clinician-scientist connection and, as a result, true innovation. Entropy will donate all proceeds to the EPIC Scholarship, aiming at getting someone to the 3rd World Congress on Abdominal and Pelvic Pain in Washington DC 2017.
So, Sandy, Sarah and I are giving up a significant chunk of our time and we are asking you to fork out a significant chunk of your money to support it. By so doing, you will directly contribute to these objectives:
– Opening up top shelf educational opportunities to those otherwise unable to access them.
– Improving the connection between science and the clinic.
– Improving our collective understanding of chronic pain and its treatment.
– Appreciating top shelf Pinot Noir and some of Chicago's finest prosciutto and cheese.
There are only 35 spots. I expect Entropy will gladly accept donations of FINE Pinot Noir (no tankslop allowed), especially if you think it will compete with the glorious drops coming out of Victoria's Yarra Valley (yes I must concede that, while Adelaide clearly holds the mantel as the most important Cab Sav, Shiraz and Riesling centre on earth, we must give the nod to Victoria and Tasmania when it comes to Pinot Noir). I expect Entropy will also gladly accept donations of the finest gourmet bits and pieces available to humankind. If you claim that your local prosciutto or cheese is simply the very best, well perhaps you should put this claim to the test in front of a very fussy audience…..
Find out more and register for the EPIC Pinot Noir Evening with Lorimer Moseley
**NB In case you are wondering, there will be absolutely no overlap in what I contribute to this and what I contribute to EP3 in Philadelphia and Seattle  Oh, and do yourself a favour – check out EP3East (Philly) or EP3West (Seattle) and bust your gut to get there.
About Lorimer Moseley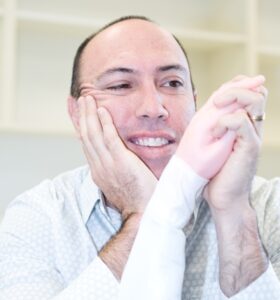 Professor Lorimer Moseley is a clinical scientist investigating pain in humans. After posts at The University of Oxford, UK, and the University of Sydney, Lorimer was appointed Foundation Professor of Neuroscience and Chair in Physiotherapy, The Sansom Institute for Health Research at the University of South Australia. He is also Senior Principal Research Fellow at NeuRA and an NHMRC Principal Research Fellow.
He has published over 200 papers, four books and numerous book chapters. He has given over 140 keynote or invited presentations at interdisciplinary meetings in 30 countries and has provided professional education in pain sciences to over 10,000 medical and health practitioners and public lectures to as many again. His YouTube and TEDx talks have been viewed over 200,000 times.
He consults to governmental and industry bodies in Europe and North America on pain-related issues. He was awarded the inaugural Ulf Lindblom Award for the outstanding mid-career clinical scientist working in a pain-related field by the International Association for the Study of Pain, was shortlisted for the 2011 and 2012 Australian Science Minister's Prize for Life Sciences, and won the 2013 Marshall & Warren Award from the NHMRC, for the Best Innovative and Potentially Transformative Project.
Link to Lorimer's published research here. Downloadable PDFs here.