Mirror therapy is a promising alternative to contemporary neurorehabilitative interventions such as robotic-assisted therapy, bilateral arm training, and constraint-induced therapy given its low cost and simplicity.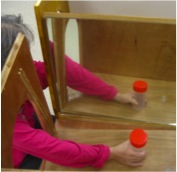 We examined the effect of mirror therapy on sensorimotor performance, motor control, and daily functions in patients with chronic stroke. The mirror therapy group received upper limb training involving repetitive bimanual movement practice in which the individual moves the affected limb for task practice while watching the reflection of the unaffected limb's movements.
The mirror therapy group performed significantly better than a control group on the Fugl-Meyer Assessment and the revised Nottingham Sensory Assessment temperature subscale.
We conclude that mirror therapy may have a positive effect on movement performance, motor control, and temperature sense, but that the benefits may not translate into daily function in patients with chronic stroke. Further research is underway examining the effects of combining mirror therapy and afferent stimulation in light of the finding of our pilot study[1].
About Keh-chung Lin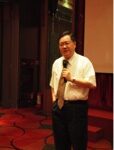 Keh-chung Lin is Professor and Chair of the School of Occupational Therapy at the National Taiwan University, Taipei, Taiwan.
Email: kehchunglin@ntu.edu.tw
Reference
[1] Lin, K., Chen, Y., Huang, P., Wu, C., Huang, W., Yang, H., Lai, H., & Lu, H. (2012). Effect of mirror therapy combined with somatosensory stimulation on motor recovery and daily function in stroke patients: A pilot study Journal of the Formosan Medical Association DOI: 10.1016/j.jfma.2012.08.008