I made up the above title to highlight a small recurring problem in how media frequently portrays science: less than accurately! Especially in the headlines! Who would have thought that my headline actually spoke of a WW2 veteran who used crutches while taking part in a randomised controlled trial?
Why am I writing this? The Telegraph! This article 'Chocolate cake breakfast could help you lose weight' really made my eyes pop and I almost ended up at the bakery. But alas my foolish skeptic prevailed and I decided to read the article and the cited paper first.
Your honour, I present exhibit A, the headline of said article: "Chocolate cake breakfast could help you lose weight". Shortly thereafter it adds: "Eating chocolate cake as part of a full breakfast can help you lose weight, say scientists". This is truly impressive if true! Not only is it impressive, but it questions the whole theory of conservation of energy! Perhaps you can add more energy into a system and find that you end up with less! OK, that was a little facetious, but I digress. So, based on the headline, adding chocolate cake to my morning routine, now appears to be completely consistent with my desire to lose weight!
Should I stop now and eat cake? Being the boring and cynical person that I am, I kept reading. I even read the original study.
In short, the authors enrolled 193 obese and overweight subjects into a randomised, treatment-controlled trial. All subjects were asked to maintain their normal levels of activity, drink no more than 2 standard glasses of alcohol per week, and provided with one of two diet plans. The "low carbohydrate diet" was your usual low energy, low carbohydrate food all-day-long diet. The "tasty breakfast diet" enforced a high-carbohydrate and high-protein breakfast and a daily dessert, but lunch and dinner were the same as for the first diet. Now pause and take a breath as the next bit is important. Daily calorie intake was controlled in both diets (1600 kcal for men and 1400 kcal for women). This meant that subjects in the tasty breakfast diet had to eat less for dinner to make up for the other extremely tasty morsels! Was this mentioned in the Telegraph? Yes in the body of the article! Nice work there but only if the reader got that far.
What were the results of the study? Firstly, both groups had similar weights at baseline (this is good as higher weights may lose more kilos). But 25% of the subjects dropped out. The drop outs had higher craving scores but no difference in age, sex, and they withdrew relatively equally from both treatment groups. This is quite good as they're probably not biasing the study too much. All those who participated lost weight but the tasty breakfasters lost significantly more and maintained their weight better at 32 weeks compared to the low carbohydrate dieters.
So what does it all mean? Completely denying tasty food in a diet does not work. Of course, neither does just eating chocolate cake for breakfast as the headline first implied. What appears to work is a low-calorie diet where energy-dense food (the things you crave) are allowed as long as you don't go over your maximum calories for the 24 hour period. Whether having these calories at breakfast has anything to do with the extra weight loss is not answered by this study (although they are questioning this question as I write this). It is also worth remembering the long-term questions. Does the tasty breakfast diet have a health impact (e.g. people lose weight but do not learn better eating habits)? Are these outcomes also maintained over a much longer term?
So, how did the Telegraph do overall? The headline was tempting. It was not untrue but it was misleading. It is worth remembering that many people would not read the rest of the article. The rest of the article, provided that it is read in its entirety, gets a big thumbs up from me! Of course, as usual, now someone else has to do a similar study to validate these results with greater numbers of people (to make sure this wasn't just a scientifically "weird" sample).
So the people that just read the headline learnt: "eat cake for breakfast to lose weight". But the real advice was much more biologically plausible: "to lose weight, restrict calories but eat a little of what you crave since denying too much will just make you want it more (and those psychological drives are pretty powerful)". We also see that for about a quarter of people just committing to a restricted calorie diet is the hardest part.
So, please read past the headline. We really know that headlines are there to sell but articles are there (generally) to inform. I am now going to change my dinner steak for a breakfast pudding. I will keep you all advised.
Luke Parkitny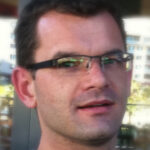 Luke Parkitny is a PhD student at Neuroscience Research Australia. He is researching some of the factors that play a role in the development of complex regional pain syndrome (CRPS). Luke joins the Body in Mind team with a background of clinical practice and research in Western Australia. He has rapidly cultivated an interest in all things pain and has very successfully exploited every opportunity to share this knowledge with other health professionals and lay-persons. Link to Luke's published research and here he is in person talking about what he does.
Reference
Jakubowicz D, Froy O, Wainstein J, & Boaz M (2012). Meal timing and composition influence ghrelin levels, appetite scores and weight loss maintenance in overweight and obese adults. Steroids, 77 (4), 323-31 PMID: 22178258