We have all experienced pain at some stage in our lives and anticipate pain as a consequence of injury. Despite this anticipation though we expect that with healing and time, pain will resolve. However, an acute pain can persist for many months and years, becoming chronic in its nature; a prospect difficult for many of us to imagine.
Chronic pain is a multidimensional phenomenon influenced by diverse factors. The pain experience encompasses four primary components; the sensory-discriminative reflecting location, quality and intensity, the affective-motivational referring to feelings of unpleasantness, distress and threat, the cognitive-evaluative referring to the individuals' attitudes and beliefs about pain and the social component reflecting how individuals interact with peers, family and individuals in society. For example an individual may describe their chronic pain as: "A dull, strong, throbbing continuous pain around my mouth (sensory-discriminative). This pain threatens me (affective-motivational), because I have no control over it (cognitive-evaluative). To make it worse I'm not spending time with my friends and family (social dimension)." While the sensory-discriminative dimension reflects the physiological source, the affective-motivational, cognitive-evaluative and social dimensions encompass the psychosocial aspect of chronic pain.
Chronic pain can be divided into two main types: nociceptive and neuropathic. Neuropathic pain arises from an injury or malfunction in the peripheral or central nervous system whereas nociceptive pain arises from activation of nociceptors (free nerve endings). As a consequence of their different aetiologies, neuropathic and nociceptive pain subjects exhibit distinct sensory-discriminative differences. For example, neuropathic pain is described as having shooting and sharp sensory qualities, whereas nociceptive pain is described as throbbing and tender in nature. However despite having distinctly different physical qualities, the degree to which these conditions differ in terms of their psychosocial status remains contentious. Do different chronic pain subjects suffer differently, or is the psychosocial state of the pain experience universal regardless of the pain type? Our group has recently published a study in which we compared individuals with a neuropathic pain condition, to individuals with a nociceptive pain condition [1]. The results revealed that whilst the sensory-discriminative components of the two pain types were different, the two subject groups did not differ in any psychosocial component. Furthermore, in a recent review [2] we demonstrated that the existence of a universal psychosocial state could also be responsible for connecting different chronic pain types to each other, regardless of their aetiologies. It appears therefore that the psychosocial dimensions are the main and universal component of the pain experience, overshadowing the significance of the sensory-discriminative dimension.
This finding has very important implications for the therapeutic treatment of chronic pain. Most pain-relieving treatment regimes focus on the sensory-discriminative component of chronic pain and they have for the most part been unsuccessful. Our pain research suggests that in the future more significance needs to be attributed to therapeutic strategies targeted on psychosocial dimensions in the attempt to reduce the intensity of ongoing pain and its symptoms.
About Sylvia Gustin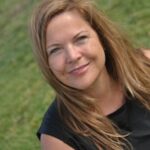 Having completed a PhD in Psychology at the Institute of Medical Psychology & Behavioural Neurobiology, University of Tuebingen, Germany, Sylvia is currently working in Sydney at the Department of Anatomy & Histology, University of Sydney. Sylvia is a young, eager researcher, aiming to enrichen our understanding of the development and maintenance of chronic pain and to develop therapy strategies for the many sufferers of chronic pain conditions.
 References
[1] Gustin SM, Wilcox SL, Peck CC, Murray GM, & Henderson LA (2011). Similarity of suffering: equivalence of psychological and psychosocial factors in neuropathic and non-neuropathic orofacial pain patients. Pain, 152 (4), 825-32 PMID: 21316857
[2] Gustin, S.M., Wilcox, S.L. and Henderson, L.A. (2012). Does every pain have its own psychology? A review of psychosocial components in chronic pain of different aetiologies in "Advances in Psychology Research", Volume 95, Nova Science Publishers.