Last night, I went to the opening of a play at the Bondi Pavillion.  The play is written and directed and produced etc etc by a good friend of mine. Despite this, it is, in my view, very good. It explores themes of neuroscience, evolution, biology, disability, love and living in Bondi – in short, one doctoral student who doesn't finish but hits popularity with a pop science book on happiness, is paralysed in an MVA and ends up approaching his main competitor as a doctoral student who has since become academic etc, to be a supervisor on a project that questions Darwin's theory. Lives and loves intertwine amidst dementia, medicolegal butt-covering and unresolved insecurity complexes.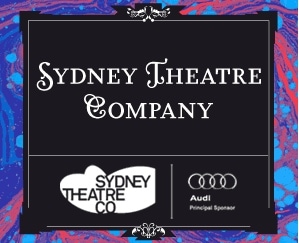 If you are not pretentiously precious about your science, it is a very, VERY worthwhile 20 bucks. Here is the link:  Cohabitation: Bondi
A blurb on Jane Malone who is also a Rehabilitation Physician and Chair of the Australiasian Faculty of Rehabilitation Medicine (AFRM)'s special interest group 'Mind' is director et al for Cohabitation in Bondi:
Born in Sydney, Jane Malone has worked in and out of comedy since 1999. Her writing first appeared in The Australian newspaper, after which she wrote a weekly satirical column for The Sydney Morning Herald's 'Stay in Touch' page. She represented NSW in the Triple J Raw Stand Up Comedy national final, before writing and presenting a regular segment on the variety show O'Loghlin on Saturday Night on ABC TV. In 2005, she was appointed Writer-In-Residence at The Crypt Theatre in Balmain, and was commissioned to write The Rumour shortly afterwards. Jane directed the premiere of The Rumour at The Crypt in 2006, and it went on to be commended in the Victorian Fellowship of Australian Writers' Awards and shortlisted for the 2007 NSW Premier's Literary Prize (Play). She was subsequently awarded the Ensemble Theatre's NSW Order of Australia Emerging Director's Grant and a Varuna Fellowship for Drama.
Go on – you're worth it.