Why is listening to people so hard? A 4-Part Clinical Collaboration Reflection
Part 1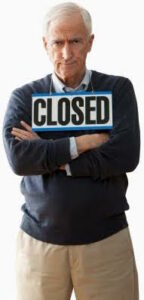 Whatever happened to "health" and "care" in healthcare?  We've woken up in 2017 to an internet bursting with calls to fix the broken system(1) and re-humanise health, and they fill me with equal parts hope and dread. I don't want to read another call to arms from the safe distance of Harvard Business School (2). I'd like those consultants to come and sit beside me in the clinic on any day, and then we can talk about the conflicting and competing influences on clinical care. When business tells us we need to embrace "Collaborative Care" and crawl down from our medical ivory towers, I would remind them that many health professionals have been trying to do just that. We've been doing it in the face of a system that doesn't support us to bring critical human factors to the health care experience. In 2017, to sit alongside people and hear their stories, then walk together down the road to recovery, feels like an act of defiant resistance.
To change the face of how we help people in pain, health care professionals need to listen to them. Listening to people's stories gives us the invaluable insights to show us how we can collaborate in a care setting. While objective tests move us towards diagnosis, stories tell us about context. A person's life situation is as important as their objective tests in determining where we start the walk to recovery (3). Sharing narrative is healing and connecting. Having that story translated as a way-finding marker is where the real magic happens. When someone feels felt and heard, you've opened up the vault to ask the difficult questions. You earn the permission to ask those questions about why things aren't working, what someone is truly scared about and what they think about their future. These are the fears that hide in dark places. If you can listen, you're shining a torch on them. Together you can find solutions, and lives do change. Pain doesn't always go away fast, but meaning returns. We're on the road to recovery.
Collaborative Care could work well for adoption of a BPS model of pain care(4). Collaborative care is defined as a "shifting constellation of collaborations for sickness care, and for maintaining wellbeing that is shaped by people based on their life circumstance."(5) That sounds like the basis of successful care for people living with pain. People have a chance to regain their lives when we create a space for them to feel heard and seen, and where we co-design solutions that work for someone's life context. For me to do that, I need one-hour appointments, and often, I don't see more than six people a day. Oh, and I work 4 days a week. I think back to years of 30 minute appointments, and 16 patients a day, and my heart sinks. I remember what it took to try to give that level of care and connection to people in those clinical environments. While it has given me some ninja skills in communication and time management, I would end the day as a foot dragging, mute zombie. Social events where I could recharge and connect with people outside of the clinic became a source of more pressure and expectation. I was doing a lot of good work, and hearing people, and I was the one suffering. You cannot adequately compensate people for emotional labor, and it's dangerous to tip that balance to resentment of giving more than you've got (6). This brings us to one of the challenges in Collaborative Care models. You've got to support clinicians to be able to be present, and open to hear people's stories. That's really hard when they missed out on lunch because they're filling out insurance forms. The system gets in the way.
Coming up: Scaling Collaborative Care
About Lissanthea Taylor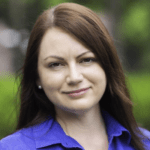 Lissanthea is an Australian Physiotherapist on the look out for the ways we can use technology, business models and social media to improve population health with regard to pain treatment. She's working on getting better information to people in pain with her Pain Chats emails. She's also part of the team that runs the Pain Revolution where she makes sure that the stories of the ride, and the ongoing community-based Local Pain Educator network reach the world.
References
[1] https://www.forbes.com/sites/davechase/2016/09/26/health-3-0-a-vision-to-unbreak-healthcare/#615e29ca3191
[2] https://hbr.org/2014/06/engaging-doctors-in-the-health-care-revolution
[3] https://www.ncbi.nlm.nih.gov/pmc/articles/PMC3096184/
[4] http://www.bmj.com/rapid-response/2011/10/29/introducing-biopsychosocial-model-good-medicine-and-good-doctors
[5] http://www.bmj.com/content/358/bmj.j3048
[6] https://www.psychologytoday.com/blog/sideways-view/201411/emotional-labour-high-cost-in-service-industries