After the long and winding road towards diagnosis, many children with chronic pain conditions improve with standard outpatient therapy approaches such as a combination of physical and cognitive behavioral therapies with or without medications. However a subset of children and teens with intractable and disabling pain require a more intensive approach. These are the patients we see in intensive interdisciplinary pain treatment programs (IIPTs), where they receive daily doses of physical therapy, occupational therapy, psychotherapy, and other treatments in an integrated setting, typically in a day hospital or inpatient context (see [1] and Will this pain treatment program make my child better?). Fortunately the past decade has seen a proliferation of these previously rare programs, making them more accessible to patients whose pain and disability require this level of intervention.
Emphasizing the concept of "function before pain reduction," the primary goal of IPPTs is getting children and families to the point where they are back living life with pain or despite the pain – and rejoining their peers on the journey towards adulthood. Focusing on functioning sets kids up for the best chance for a nervous system "reboot" so that hopefully over time, their pain ultimately decreases or even resolves.
Understandably, while participating in IIPTs, many parents ask us, "What will happen to my child after this program? Will s/he go on to live a 'normal' life? Or will chronic pain continue to get in the way forever?"
As clinician-scientists, we set out to get the answers through data. Our IIPT at Boston Children's Hospital, the Mayo Family Pediatric Pain Rehabilitation Center (PPRC), opened its doors in 2008 and, ten years later, many of the earliest patients are well into their young adulthood.  Where are they now, we began to wonder… Have they moved beyond their pain into successful independent lives, or do they continue to struggle with pain-related challenges?
With our PPRC colleagues, we successfully contacted 131 former patients who completed our program at least 5 years earlier (representing 60% of all patients treated in that time frame) and asked them to complete questionnaires assessing their experiences with pain and functioning, personal, academic, and career accomplishments, and overall quality of life since graduating.[2].
Patients who responded to the survey (95 out of the 131 former patients contacted) were, on average, approximately 20 years of age and most (79%) had been treated at the PPRC for Complex Regional Pain Syndrome (CRPS). We were excited to learn that nearly 80% of respondents characterized themselves as having no pain-related functional difficulties five years after treatment! And most were living "normal" lives, progressing as we hoped. Sixty-six percent of patients had completed required schooling, with 34% still in secondary school, as expected, given their age. Of those who completed high school, 89% reported graduating on schedule and 71% were attending college. One-third were living independently and 7% with a romantic partner. And on average, our prior patients agreed that life was going well for them, providing high ratings of their overall quality of life.
But, what about pain? Approximately 30% of the former patients were pain-free five years post-treatment and most reported significantly lower levels of pain compared to when they first started the IIPT. However, for many, pain was still a part of their lives. A large proportion of former patients (86%) reported experiencing at least one "flare" or re-experience of their original pain program since graduating the IIPT, and approximately 30% reported experiencing a new pain problem since discharge.  Importantly, the great majority of the young adults who reported continued experiences with pain were quite functional.
"Gretchen" is a living example of our findings. Gretchen recently reached out to one of the authors approximately 5 years post-PPRC discharge for advice; she was hoping to learn which college classes she should take to prepare her for a career in clinical psychology. Gretchen had experienced a notably rocky post-discharge journey. She struggled with continued pain and severe depression, and her "buy in" to "function before pain reduction" was transient at best. During the call, however, Gretchen was excited to report that, "It finally clicked a couple years ago! I still have a little bit of pain, but it doesn't get in my way anymore. I'm living my life. I'm taking a full course load and finally have a future to look forward to!" It took Gretchen some time, but she was finally "the happiest I've been in a long time!"
The survey suggested to us that those who come through our program like Gretchen do tend to get back to living.  Even those who continue to experience some pain are well-equipped to manage their symptoms and prevent pain from sidelining them.  Despite experiencing one or more pain flares at some point after treatment, most former IIPT patients reported minimal to no ongoing functional disability, improvements in pain, and typical development.
As providers this was encouraging news. Although there are limits to the conclusions we can draw from this kind of observational, retrospective follow-up, the findings suggest that the hard work many of our patients and families put in during IIPT and for the years afterword helps them get back on track to living lives worth living.
About Deirdre Logan
Deirdre is the Director of Psychology Services for the Division of Pain Medicine in the Department of Anesthesia and Critical Care Medicine at Boston Children's Hospital, and an associate professor of psychology at Harvard Medical School.  She has worked in the field of pediatric pain for nearly two decades and helped to create the intensive interdisciplinary pain treatment program at BCH.  Her research focuses on psychological aspects of pediatric chronic pain, with emphasis on the roles of school and family systems in the child's pain experience, Dr. Logan has published over 80 articles and book chapters, serves as Editor of Pediatric Pain Letter, published by the IASP Pain in Childhood SIG, and is a member of the Pain in Childhood SIG council.  When not thinking about pediatric pain, she embraces the chaos of family life as the mom of a teen and a tween and also serves with her husband as faculty-in-residence at MIT.    
About Edin Randall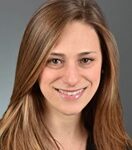 Edin is an attending psychologist at the Mayo Family Pediatric Pain Rehabilitation Center at Boston Children's Hospital and assistant professor of psychiatry at Harvard Medical School. Her program of research focuses on understanding the role of perfectionism on pediatric chronic pain as well as the psychological and health-related consequences of stressors prevalent in high-achieving communities. She was an invited contributor to Vicki Abeles' book "Beyond Measure: Rescuing an Overscheduled, Overtested, Underestimated Generation" and has published her work in both academic and mass media forums. She spends her spare time with friends, family, and staying active. She loves triathlons, playing volleyball, and had a blast completing the Chicago Marathon this year!
References
[1] Logan, D.E., Carpino, E.A., Chiang, G., Condon, M., Firn, E. and Gaughan, V.J., 2012. A day-hospital approach to treatment of pediatric complex regional pain syndrome: initial functional outcomes. The Clinical Journal of Pain, 28(9).
[2] Randall, E.T., Smith, K.R., Conroy, C., Smith, A.M., Sethna, N. and Logan, D.E., 2018. Back to Living: Long Term Functional Status of Pediatric Patients Who Completed Intensive Interdisciplinary Pain Treatment. The Clinical Journal of Pain, 34(10).