Not an immediately obvious pairing, but still a bit more logical than a shop I once visited in UlaanBataar that sold saucepans, fur coats and guns (actually now that I think about it – one could shoot the elk, skin it and cook it up – quite the sensible shop after all). These Belgians have taken on the explaining pain thing and done some very nice studies investigating whether one can achieve the same sort of results that we have reported under different scenarios. The first is doing it in Flemish, or Dutch perhaps. The second is focussing on different conditions – chronic fatigue syndrome, neck pain, fibromyalgia. Anyway, they have been kind enough to write a short blurb on their work, for which we are very grateful. Here it is.
Chronic fatigue syndrome: Understanding pain physiology imparts less rumination and worrying and more active coping by distracting the attention from pain
Inspired by the book 'Explain Pain' and Lorimer's research in chronic low back pain, we were interested in examining whether patients with chronic fatigue syndrome (CFS) would benefit from education about central pain processing and central sensitization. CFS is one of those illness characterized by central sensitization [e.g. References 1-3], and many of CFS sufferers continue medical shopping as they do not accept the lack of clear (biological) explanation for their illness. We examined the short-term effects of no more than 30 minutes of pain physiology education versus activity self-management education (another aspect of rehabilitation for CFS). The results were surprisingly encouraging,[4] and they inspired us to integrate pain physiology education in our physiotherapy programme for CFS patients with chronic pain at our university hospital (Brussels, Belgium). Patients are often very positive when we explain them how their pain system is malfunctioning.
We have done a few additional studies in other chronic pain populations to study the effects of pain physiology education: a case series in those with chronic whiplash showed improvements in cognitions, pain thresholds and movement performance (Journal of Rehabilitation Research and Development: in press). The education comprised of two sessions (30 min each) of pain physiology education and a detailed information leaflet to read at home. A RCT in patients with fibromyalgia, using the same education protocol, had positive findings as well, although we were unable to find improvements in pain inhibition (diffuse noxious inhibitory control) (paper in progress). Together with our colleagues from the Netherlands (University of Groningen), we showed that simply providing the detailed information leaflet explaining pain physiology and central sensitization, does nothing to those with fibromyalgia. We do need physios to explain it in one-on-one sessions!
About the authors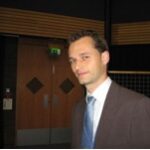 Jo Nijs holds a PhD in rehabilitation science and physiotherapy. He is a researcher and assistant professor at the Vrije Universiteit Brussel (Brussels, Belgium) and the Artesis University College Antwerp (Belgium), and he is a physiotherapist at the University Hospital Brussels. His research and clinical interests are patients with chronic unexplained pain/fatigue. He has (co-)authored more than 100 peer reviewed publications and served over 40 times as an invited speaker at national and international meetings.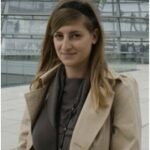 Dra. Jessica Van Oosterwijck has a master degree in Physical Therapy and works at the Faculty of Physical Education and Physiotherapy of the Vrije Universiteit Brussel in Belgium. She specializes in research of chronic pain conditions such as whiplash associated disorders, chronic fatigue syndrome and fibromylagia. For her Phd she is studying the etiology of pain after exercise and the effectiveness of conservative intervention in these patient populations. In addition she is also affiliated to the University Hospital Brussels, where she performs her clinical activities that focus on the rehabilitation of patients with chronic pain and fatigue.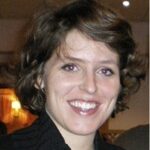 Mira Meeus obtained her PhD degree in Rehabilitation Sciences and Physiotherapy in 2008 at the Vrije Universiteit Brussel (Belgium). Presently, she is a postdoctoral research fellow of The Research Foundation Flanders (FWO) and is affiliated to the Vrije Universiteit Brussel and the Artesis University College Antwerp (Belgium). Her main research topics of interest are chronic pain, central sensitization, exercise pathophysiology and rehabilitation in chronic pain populations like those suffering from chronic fatigue syndrome, fibromyalgia, and chronic whiplash associated disorders. She is co-author of 21 publications in international peer-reviewed journals.
References

[1] Meeus M, Nijs J, Van de Wauwer N, Toeback L, & Truijen S (2008). Diffuse noxious inhibitory control is delayed in chronic fatigue syndrome: an experimental study. Pain, 139 (2), 439-48 PMID: 18617327
[2] Meeus M, Nijs J, Huybrechts S, & Truijen S (2010). Evidence for generalized hyperalgesia in chronic fatigue syndrome: a case control study. Clinical rheumatology, 29 (4), 393-8 PMID: 20077123
[3] Van Oosterwijck J, Nijs J, Meeus M, Lefever I, Huybrechts L, Lambrecht L, & Paul L (2010). Pain inhibition and postexertional malaise in myalgic encephalomyelitis/chronic fatigue syndrome: an experimental study. Journal of internal medicine, 268 (3), 265-78 PMID: 20412374
[4] Meeus M, Nijs J, Van Oosterwijck J, Van Alsenoy V, & Truijen S (2010). Pain physiology education improves pain beliefs in patients with chronic fatigue syndrome compared with pacing and self-management education: a double-blind randomized controlled trial. Archives of physical medicine and rehabilitation, 91 (8), 1153-9 PMID: 20684894
All blog posts should be attributed to their author, not to BodyInMind. That is, BodyInMind wants authors to say what they really think, not what they think BodyInMind thinks they should think. Think about that!