In recent times, there has been a surge of interest in the use of cell-based therapies for the treatment of a range of musculoskeletal conditions, with many high profile sportspeople availing of these therapies (e.g here and here). Cell-based therapies can involve the use of chrondrocyte or mesenchymal stem cells. These are typically extracted from the patient's bone marrow or cartilage and inserted into the affected region (e.g. the lower back). They are proposed to work via the regeneration of spinal structures which are classified as degenerative or "diseased".[1,2] While a body of animal research suggests that these cells can increase the expression and production of collagen and the extracellular matrix in intervertebral discs,[3,4] we were not aware of compelling evidence that they convincingly improved patient outcomes, in fact quite the opposite.[5,6]
For this reason, a recent systematic review and meta-analysis[7] attracted our attention. The review and single-arm meta-analysis investigated the effect of cell-based therapies (chondrocyte or mesenchymal stem cells) on pain and disability in people with "discogenic" LBP. The results showed large effect sizes in support of cell-based therapies for reduction of pain and disability and advise that cell-based therapies should be a treatment consideration for people who do not respond to conservative treatment. Given that these results appear different to the current human studies using cell-based therapies we were aware of[5,6], we wanted to see if there were any reasons for such markedly different results. Closer inspection of the review identified several concerns that we addressed in our letter to the editor.[8] These included:
A vague search strategy, using minimal search terms and databases was detailed. An important study on stem cell therapy[5] had not been included in this review. Interestingly, none of the patients in that study reported improvements in their LBP following stem cell therapy, which contradicts the findings of the studies of the current review. The absence of this study questions whether the search strategy was sufficient enough, calling into question the credibility of the review.
The inclusion criteria were confusing, and if followed explicitly would have resulted in the exclusion of a study which was included.[9]
Regarding meta-analysis, the plots have a heterogeneity of 99.9%, which suggests that the studies may not have been suitable for meta-analysis.
The review considered only a single-arm of trials (the cell-based therapies). No RCTs were included. While acknowledging that there is a limited amount of RCT evidence available on these therapies for LBP, the strong role of factors such as natural history and non-specific "placebo" effects related to participation in a single-arm study, suggested to us no conclusions of effectiveness should be drawn based on the data from this review.
Finally, and critically, the overall philosophy of the review does not appear to adopt, or appreciate, the contemporary understanding of LBP mechanisms. The manuscript as a whole appears to be based on a now outdated, purely structural model of LBP. Structural abnormalities on spinal imaging are very common in people with NSCLBP, but these findings are also common among asymptomatic individuals.[10,11]  The idea that disc degeneration is a likely cause of a person's LBP, which then becomes the target for cell-based therapy, is a presumption not backed up with strong evidence. In addition, even if the disc degeneration is symptomatic and related to a person's pain, we lack specific clinical tests to identify its contribution.[12] Furthermore, what the authors label as discogenic pain is likely to be influenced by multiple factors across the biopsychosocial spectrum. For example, there is now strong evidence that LBP is driven by a combination of physical, psychological, lifestyle, social and unmodifiable (e.g. genetics) factors. Therefore, simply applying cell-based therapies to a degenerate disc without addressing other important risk factors for pain and disability is arguably unlikely to result in long-term benefits for large proportions of the population of people with LBP.
Overall, while cell-based therapies are seen as popular due to an apparent increase in uptake among celebrities for LBP and other musculoskeletal conditions (e.g here and here), as is so often the case, this enthusiasm is not supported by good evidence. It is our contention that, strong conclusions of efficacy and recommendations for use about cell-based therapies should only be stated with confidence when high quality RCTs without significant methodological issues demonstrate that they improve outcomes.
About Mary O'Keeffe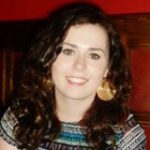 Dr Mary O'Keeffe has just received her PhD in the University of Limerick, Ireland. Her PhD research examined whether tailoring multidimensional rehabilitation to the individual chronic LBP patient enhances effectiveness, and is worth the additional time (and costs!) involved. Her supervisors were Dr Kieran O'Sullivan from UL and Prof Peter O'Sullivan from Curtin University, Perth.
Email: Mary.OKeeffe@ul.ie  Twitter: @MaryOKeeffe007
About Peter O'Sullivan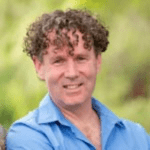 Peter O'Sullivan is a Professor of Musculoskeletal Physiotherapy at Curtin University, Perth, Australia. In addition to his teaching and research at Curtin University, he works in clinical practice as a Specialist Musculoskeletal Physiotherapist (as awarded by the Australian College of Physiotherapists in 2005) in Perth, Australia.
Email: P.OSullivan@curtin.edu.au  Twitter: @PeteOSullivanPT
About Kieran O'Sullivan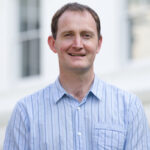 Dr Kieran O'Sullivan is a lecturer at the University of Limerick, Ireland. In addition to his teaching and research at the University of Limerick, he works in clinical practice as a Specialist Musculoskeletal Physiotherapist in Limerick, Ireland.
Email: Kieran.OSullivan@ul.ie  Twitter: @kieranosull
The authors' research group promotes evidence-based assessment and management of chronic pain through www.pain-ed.com.
References:
[1] Risbud, M. V., Albert, T. J., Guttapalli, A., Vresilovic, E. J., Hillibrand, A. S., Vaccaro, A. R. and Shapiro, I. M. (2004) 'Differentiation of mesenchymal stem cells towards a nucleus pulposus-like phenotype in vitro: implications for cell-based transplantation therapy', Spine, 29(23), 2627-32.
[2] Sakai, D., Mochida, J., Yamamoto, Y., Nomura, T., Okuma, M., Nishimura, K., Nakai, T., Ando, K. and Hotta, T. (2003) 'Transplantation of mesenchymal stem cells embedded in Atelocollagen gel to the intervertebral disc: a potential therapeutic model for disc degeneration', Biomaterials, 24(20), 3531-41.
[3] Henriksson HB, Svanvik T, Jonsson M, et al. (2009) 'Transplantation of human mesenchymal stems cells into intervertebral discs in a xenogeneic porcine model', Spine, 34(2):141-48.
[4] Hiyama A, Mochida J, Iwashina T, et al. (2008) 'Transplantation of mesenchymal stem cells in a canine disc degeneration model', Journal of Orthopaedic Research, 26(5):589-600.
[5] Haufe S, Mork A. (2006) 'Intradiscal injection of hematopoietic stem cells in an attempt to rejuvenate the intervertebral discs', Stem Cells and Development, 15:136-37.
[6] Orozco L, Soler R, Morera C, Alberca M, Sánchez A, García-Sancho J. (2011) 'Intervertebral disc repair by autologous mesenchymal bone marrow cells: a pilot study', Transplantation, 92:822-8.
[7] Wu T, Song HX, Dong Y, Li JH. (2016) 'Cell-Based Therapies for lumbar discogenic low back pain – Systematic Review and Single Arm Meta-Analysis', Spine, Epub ahead of print.
[8] O'Keeffe M, O'Sullivan K, O'Sullivan P. 'Cell-based Therapies for lumbar discogenic low back pain: A letter to the editor', Spine, 41 (13): 820.
[9] Mochida J, Sakai D, Nakamura Y, et al. (2015) 'Intervertebral disc repair with activated nucleus pulposus cell transplantation: a three-year, prospective clinical study of its safety', Eur Cell Mater, 29:202–12.
[10] Brinjikji, W., Luetmer, P., Comstock, B., Bresnahan, B., Chen, L., Deyo, R., Halabi, S., Turner, J., Avins, A., James, K., Wald, J., Kallmes, D. and Jarvik, J. (2015) 'Systematic Literature Review of Imaging Features of Spinal Degeneration in Asymptomatic Populations', American Journal of Neuroradiology, 36(4), 811-816.
[11] Jarvik, J. G., Hollingworth, W., Heagerty, P. J., Haynor, D. R., Boyko, E. J. and Deyo, R. A. (2005) 'Three-year incidence of low back pain in an initially asymptomatic cohort: clinical and imaging risk factors', Spine, 30(13), 1541-1548.
[12] Hancock M, Maher C, Latimer J. (2007) 'Systematic review of tests to identify the disc, SIJ or facet joint as the source of low back pain', Eur Spine J, 16: 1539-50.
Commissioning Editor:  Neil O'Connell