"Every time it hurts I think it is getting worse and I am killing, I am breaking down, I am killing myself so I will do anything I can to stop it from hurting." (male, aged 42 years)
Low back pain can be a scary experience. When pain is perceived as being harmful or dangerous to the individual, it becomes something feared and avoided.[1] But little is known in the literature about what people with chronic low back pain (CLBP) are fearful of and why.
We are conducting a qualitative investigation into the mechanisms underlying fear in CLBP.
Embarking on our research we searched for qualitative studies that explored various psychosocial aspects of the CLBP experience. We identified 18 studies that we pooled together in a metasynthesis (the qualitative equivalent of a systematic review). We did this to:
Summarize the findings of these papers for clinicians that may not have come across them before and

To increase the clinical utility of the studies' findings.
The results of our metasynthesis were recently published in The Clinical Journal of Pain[2] and are summarized below. Three main themes were identified from the findings:
The social construction of CLBP

The psychosocial impact of the nature of CLBP and

Coping with CLBP. 
Apparent across all three themes was the tension created when expectations of a linear diagnosis-treatment-cure pathway were met with diagnostic uncertainty.
We captured this tension in a model of 'Biographical suspension', comprising three aspects of suspension.
'Suspended wellness' describes the importance individuals place on the outward appearance of pain in an attempt to gain legitimacy. It is captured in the statement by Glenton[3] "whilst one is fighting to prove they are sick, they cannot get better". The pathway to wellness is thus suspended until legitimacy is achieved.
'Suspended self' captures the psychological effects of pain, the sense of 'not being me' that people with CLBP experience. The present 'suspended self' may be seen as a temporary imposter, awaiting the return to their pain-free 'true' selves.
'Suspended future' describes the day-by-day struggle to control pain that people with CLBP engage in. An uncertain pain prognosis, combined with unexplained fluctuations in pain, inhibits short, mid and long term planning. A tangible future is thus suspended until a viable prognosis is received.
We propose that together these represent lives lived 'on hold' for people with CLBP. Lives in which the 'pause' button has been pressed until such time as the 'play' button will return them to their former, pain-free lives.
By conceptualizing the CLBP experience as Biographical suspension, we highlight the importance of:
A greater acknowledgement and empathy of the impact CLBP has on people's lives
Providing people with a diagnostic explanation grounded in biopsychosocial principals that is authentic to their individual experience
Equipping people with pain coping strategies in order to build more certainty and pain self efficacy
We argue that this requires a change in current clinical practice and only once this has occurred, can individuals stop searching for a biomedical explanation to their pain, embark on the pathway to wellness, regain a sense of self, and make plans for the future.
About Sam Bunzli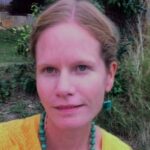 Sam worked for 10 years in musculoskeletal physiotherapy and is now a PhD Candidate at Curtin University conducting her research under the supervision of Professor Peter O'Sullivan and Dr Anne Smith. She likes talking to patients, likes transcribing less, no longer prefers tea to coffee, but is passionate about clinically orientated qualitative research.
 References
1. Vlaeyen JW, & Linton SJ (2000). Fear-avoidance and its consequences in chronic musculoskeletal pain: a state of the art. Pain, 85 (3), 317-32 PMID: 10781906
2. Bunzli S, Watkins R, Smith A, Schütze R, & O'Sullivan P. (2013). Lives on Hold: A qualitative synthesis exploring the experience of chronic low back pain. The Clinical Journal of Pain DOI: 10.1097/AJP.0b013e31827a6dd8
3. Glenton C (2003). Chronic back pain sufferers-striving for the sick role. Social Science and Medicine, 57 (11), 2243-52 PMID: 14512253